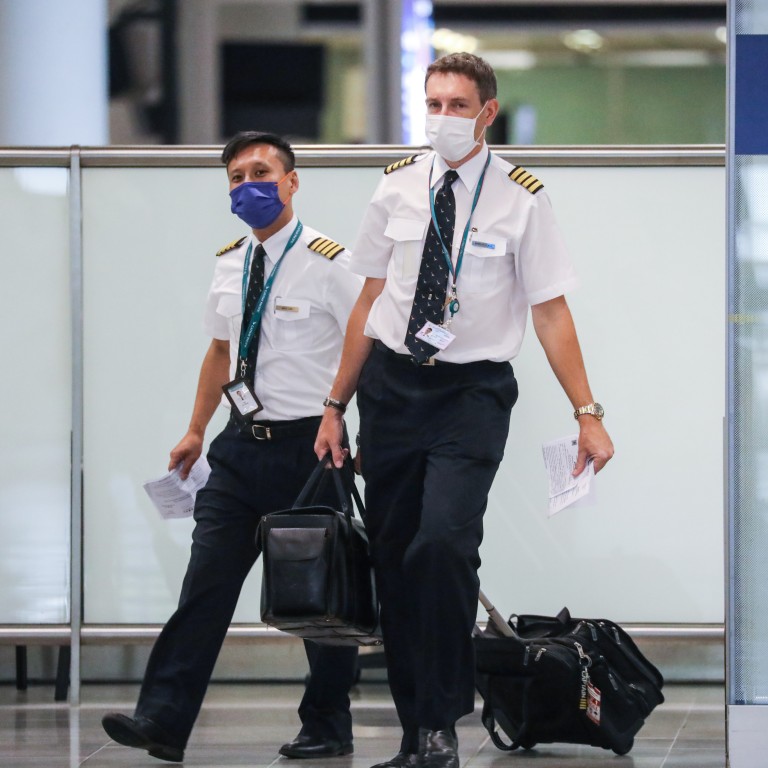 Cathay Pacific not ready for soaring Hong Kong demand for flights as Covid restrictions ease, pilots' association says
Airline management has failed to retain or recruit enough aircrew to return to normal operations, pilots' association says
But Cathay Pacific says it has sufficient staff and a 'comprehensive' recruitment programme was under way
Cathay Pacific does not have enough pilots to sustain a rapid increase in business expected in the wake of Hong Kong's easing of Covid-19 travel restrictions, the aircrew's union has warned, although management says a "comprehensive" hiring effort is under way.
The Hong Kong Aircrew Officers Association on Thursday said the airline had not retained or recruited enough aircrew, and highlighted that the city's flag carrier employed fewer than 2,500 pilots at present, down sharply from 4,000 two years ago.
The association, which represents most Cathay Pacific flight personnel, said it was "deeply concerned" about a lack of readiness at the airline, which faced "unprecedented staffing and training shortages".
"Although resignations include pilots from all demographics and across all ranks, they are particularly concentrated among the senior crew with decades of experience flying the airline's network," the association said. "Worryingly, our experienced pilots continue to resign at unprecedented rates, leaving a huge gap in the future operation of the airline."
The criticism came after the government last month scrapped hotel quarantine for travellers and replaced it with a "0+3" system, where arrivals only undergo three days of medical surveillance at home or in a hotel. They are free to move about the city but are barred from visiting places such as restaurants and bars.
The change meant Hong Kong travellers scrambled to book overseas trips and Cathay Pacific has planned more flights after the announcement.
But the association predicted the airline, which had been hit by a record number of resignations, would be unable to cope with demand.
Officials at the association said the resignations were caused by pilots' dissatisfaction with the airline's leadership over permanent reductions in pay and conditions of service forced on frontline staff in October 2020 as the pandemic bit.
Paul Weatherilt, the union chairman, said the changes, as well as the cutting off of negotiations with the association, would rank as one of the costliest management errors in the history of Cathay Pacific.
"The reduction of flight destinations and a general decrease in frequency of flights due to insufficient manpower will inconvenience much of the travelling Hong Kong public for many years, while air fares will continue to rise due to low supply combined with a high demand," the association warned.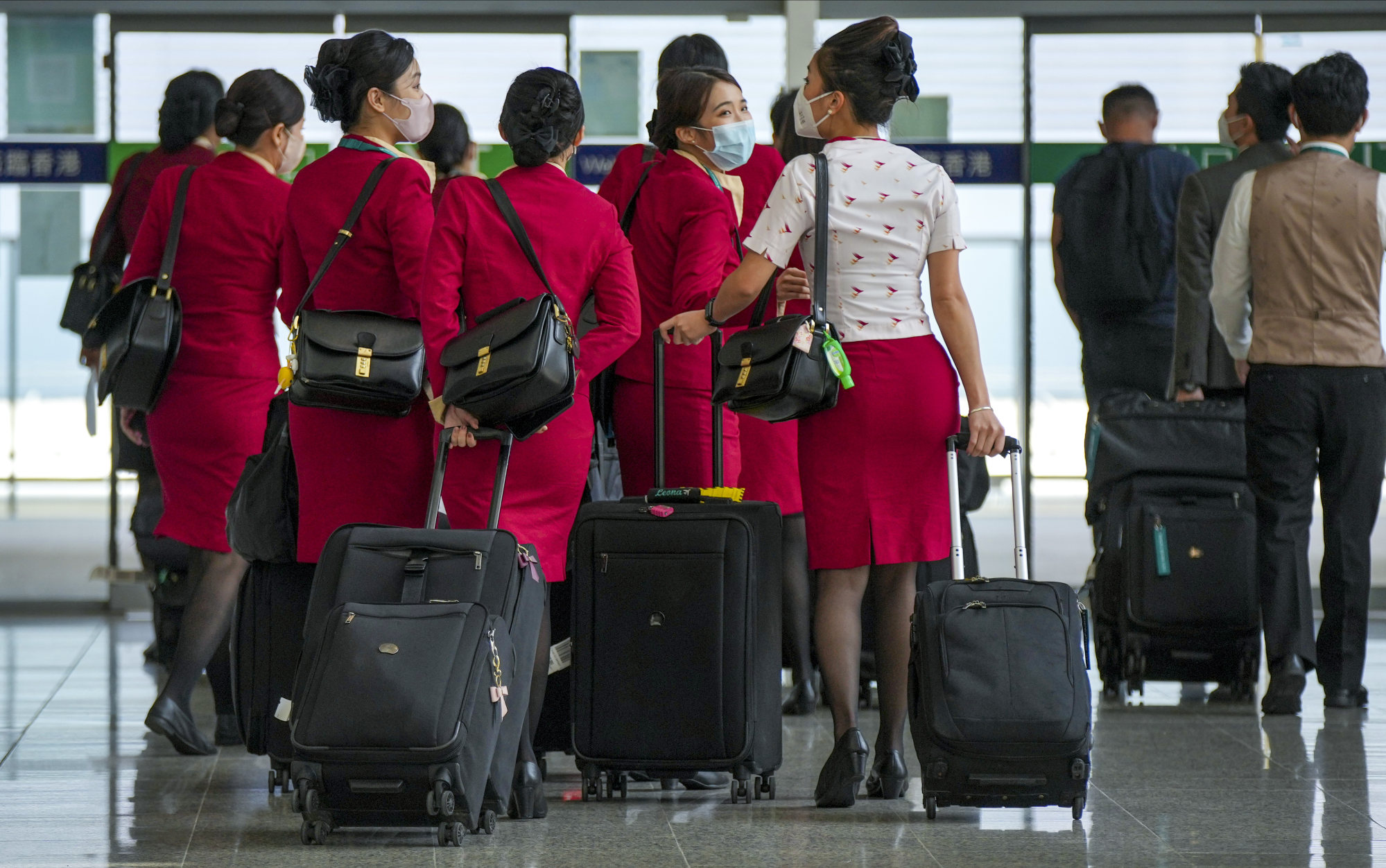 But a spokesman for Cathay Pacific said the company had enough qualified and experienced aviation professionals to continue to support its operations.
But he admitted it would still "take time to rebuild our capacity as we build operational readiness and undertake a substantial amount of training and aircraft reactivation … capacity can only be increased gradually over time".
The airline said its training plan was well under way, and, as the airline continued to requalify aircrew, it would build capacity and add more flights to the network, adding that it also required time for many aircrew to renew their licences.
The airline has already launched a recruitment drive designed to sign up more than 4,000 frontline employees, including about 2,000 cabin crew, to meet its needs over the next 18 to 24 months and it has also restarted a training programme, which aimed to produce more than 1,000 cadet pilots by 2025.
Cathay Pacific added it would hold a flight attendant recruitment day on Friday, the first large-scale hiring event since the start of the pandemic.
An aviation expert from a city university, who asked not to be identified, estimated that the airline was operating at just 15 per cent of capacity and suffered from a serious overstaffing problem.
"That means many pilots are just sitting here with no duties," the expert said, although he agreed with the gradual approach taken by the airline.
He explained the airline earlier expected to operate up to about 30 per cent of its pre-pandemic passenger flight capacity by the end of the year after the government announced the "0+3" arrangement, but that would not ease its overstaffing problem.
"Even if it resumes its 30 per cent of its capacity, many aircrew are still idle and the airline literally does not have an urgent need to resume its manpower to a high level," he said.
The government in 2020 headed a massive HK$39 billion (US$5 billion) bailout of Cathay Pacific. The government provided a lifeline of HK$27.3 billion, representing 1.5 times the company's market capitalisation, and took a 6.08 per cent stake in the airline as part of the deal.