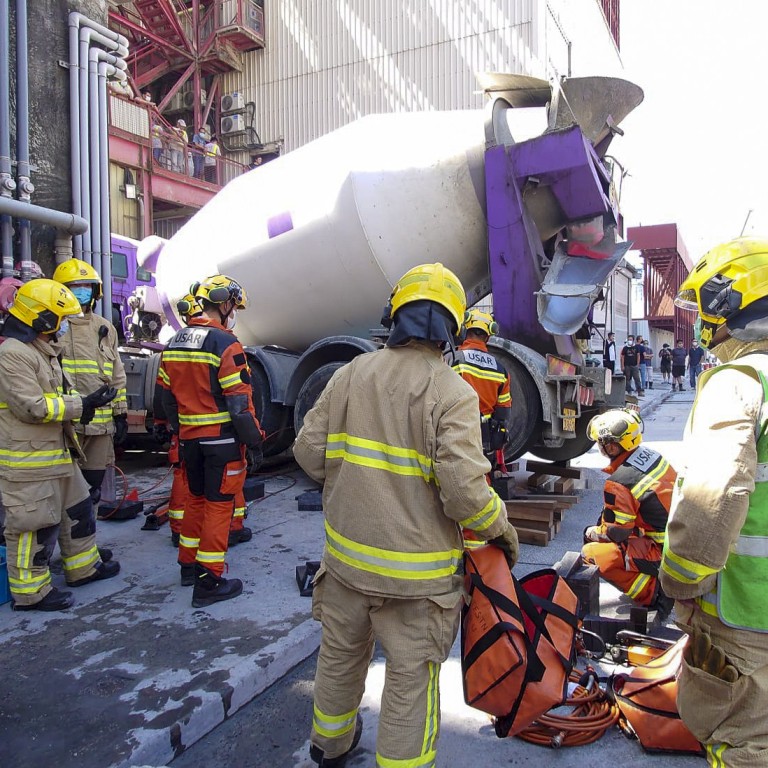 Police arrest driver of cement truck that hit and kills man in Hong Kong
Police say driver, 55, stopped after hearing shouts outside his vehicle, finding victim trapped under truck
Victim declared dead at scene, while driver hurt himself in fall and was sent to hospital
Hong Kong police have arrested the driver of a cement truck that hit and killed a 63-year-old man in eastern Kowloon on Friday.
Emergency personnel were called in at 12.19pm when the tragedy occurred on Tung Yuen Street in Yau Tong.
According to police, the truck was making a left turn into a cement factory at the time of the incident.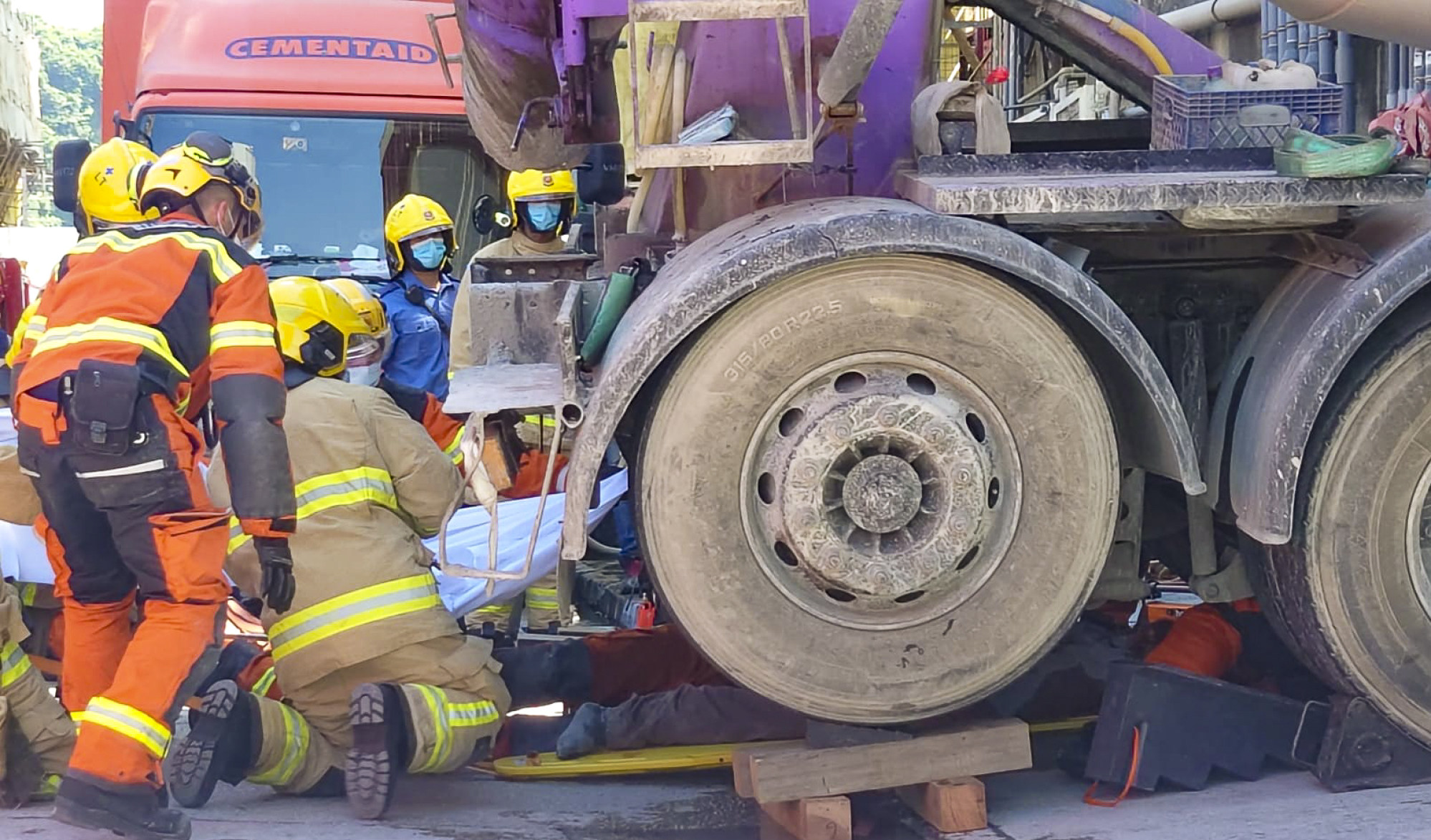 A spokeswoman for the force said the driver, 55, stopped after hearing someone shouting outside his truck and found a man trapped under the vehicle.
"The victim was later freed by firefighters and declared dead at the scene shortly after 1pm," she said. The truck driver suffered head and neck injuries after he lost his balance and slipped to the ground as he came out of the truck compartment.
The injured man was sent to United Christian Hospital in Kwun Tong for treatment. Officers from the Kowloon East traffic unit are investigating the cause of the incident.
The driver was arrested on suspicion of dangerous driving causing death. As of Friday afternoon, he was still being held for questioning.
Police appealed to anyone with information about the accident to contact officers at 3661 0265 or 3661 0277.
It was the second fatal traffic accident involving a cement mixer in about three weeks.
On September 22, a similar truck smashed through a railing and fell off a flyover in Cheung Sha Wan before hitting a school bus, leaving the 67-year-old truck driver dead and four others injured.
In the first eight months of the year, 53 people died and 625 people suffered serious injuries in traffic accidents across the city. Police figures show there were 97 victims in 94 fatal crashes in the whole of 2021.