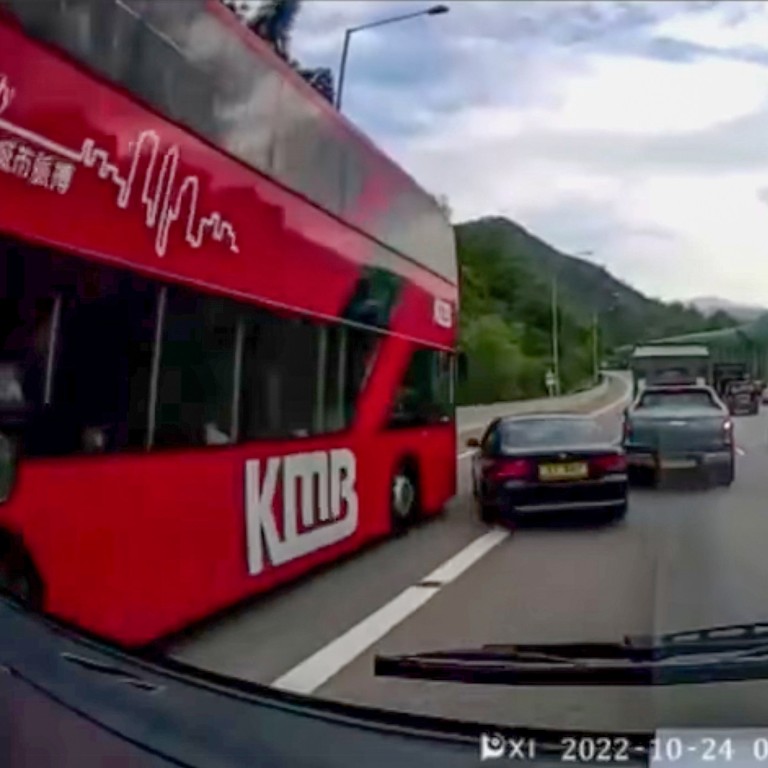 Car rolls over 360 degrees, collides with double-decker and two vehicles after attempting to cut into bus lane in Hong Kong
Footage posted online shows the car trying to cut into a bus lane on a busy highway, but was hit by a double-decker coming from behind
Crash occurred on Kowloon-bound Tuen Muen Road around 8.45am, and led to a traffic jam that stretched 6km
A car rolled over 360 degrees and hit two other vehicles after colliding with a double-decker bus on a busy Hong Kong highway on Monday, causing a traffic jam that stretched 6km and lasted more than 1½ hours.
The crash occurred on Kowloon-bound Tuen Mun Road near Hong Kong Garden in Ting Kau soon after 8.45am.
A video posted online shows the car attempting to cut into a designated bus lane, but was hit by a KMB double-decker travelling on the lane.
In the footage, the sedan hit two other vehicles on the busy highway after the impact caused it to roll over 360 degrees. It landed in between the bus lane and second lane of the carriageway.
According to a police spokeswoman, the bus driver in his 50s suffered injuries to his hand and was taken to Yan Chai Hospital in Tsuen Wan for treatment.
Officers from the New Territories South traffic unit were investigating the cause of the incident, she added.
The Transport Department said that, due to the accident, parts of the lanes on the Kowloon-bound Tuen Mun Road near Hong Kong Garden were closed to all traffic.
Just before 10am, vehicles stretched back about 6km to the So Kwun Wat area of Tuen Mun.
The affected section of the road was reopened to all traffic from 10.21am, but queues of motorists took time to disperse, the department said.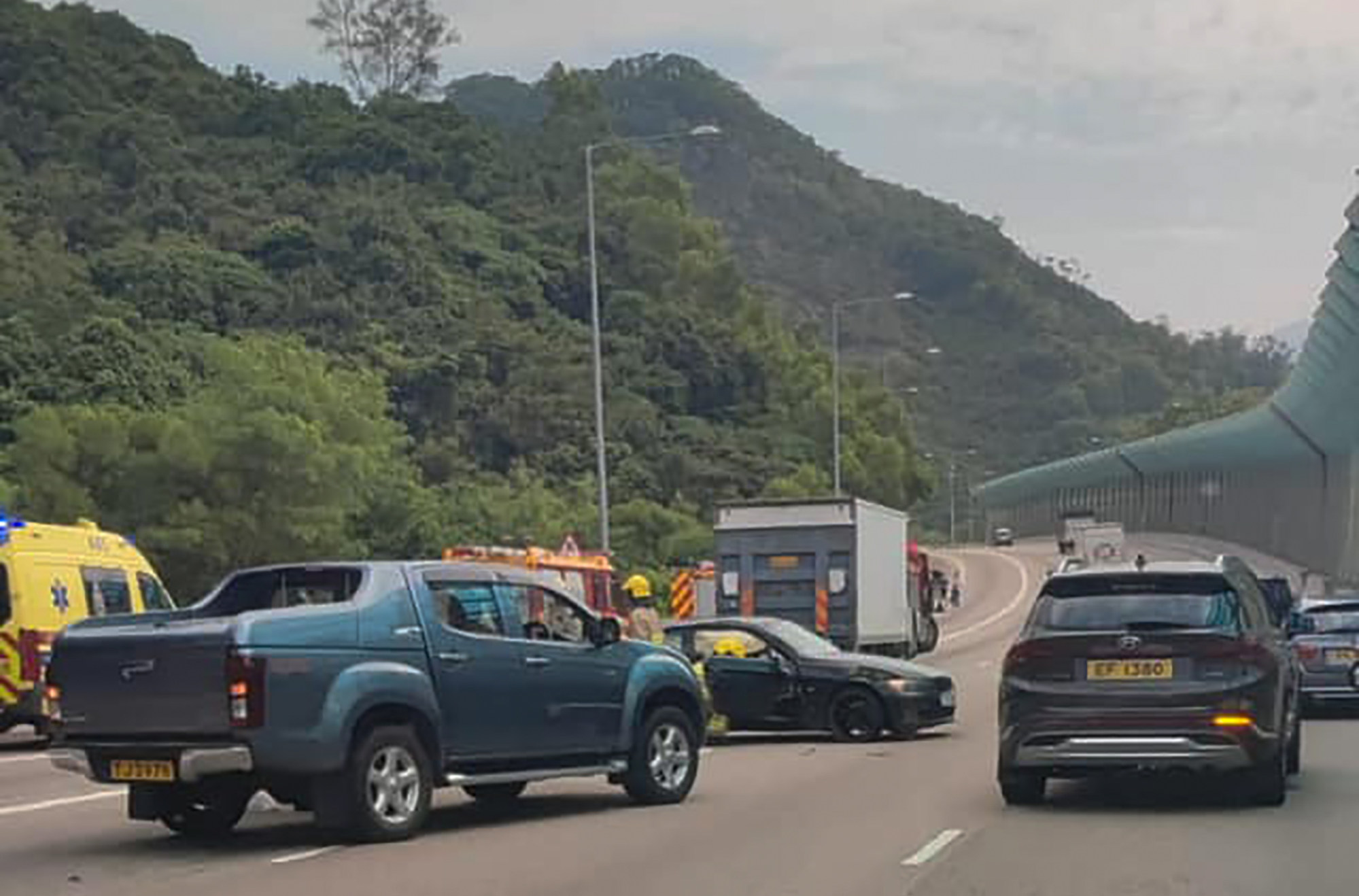 Separately, the driver of a coach died after his vehicle slammed into a section of an anti-crash barrier and hit a road sign in Sai Kung just after 7am.
The 68-year-old man was driving his coach along Hiram's Highway near Pak Wai at the time the crash happened. There were no passengers in the vehicle.
Police said the man was taken unconscious to Tseung Kwan O Hospital, where he later died.
A source said officers were investigating if the driver had suffered from a sudden illness and passed out at the wheel before the crash.
Figures from the force showed 63 people had died and 740 suffered serious injuries in traffic accidents in Hong Kong during the first nine months of this year, while 97 victims involved in 94 fatal crashes were reported for the whole of 2021.