Fake Louis Vuitton luxury bag operation in China worth US$15.4 million shut down after police arrest almost 40 people
Nearly 40 people, including one store saleswoman, were arrested in connection to the alleged forging of the bags over a four-year period
The operation also found suppliers to copy dust bags, warrant certificates, labels, envelopes, and letters
Police in China have shut down a sophisticated counterfeit
Louis Vuitton
racket that netted 100 million yuan (US$15.4 million).
Nearly 40 people, including one store saleswoman, were arrested in connection with the alleged forging of the bags over a four-year period, mainland media Thepaper.cn reported.
In some cases, they produced counterfeit bags before the real versions had hit the market. The operation also added chip technology that they claimed allowed customers to verify genuine products — a feature the real bags do not have.
Near-Field-Communication chips (NFC) are tiny sensors that are often attached to the insides of luxury brand items and which show information for consumers to view with their smartphones.
The operation also found suppliers to copy dust bags, warrant certificates, labels, envelopes, and letters.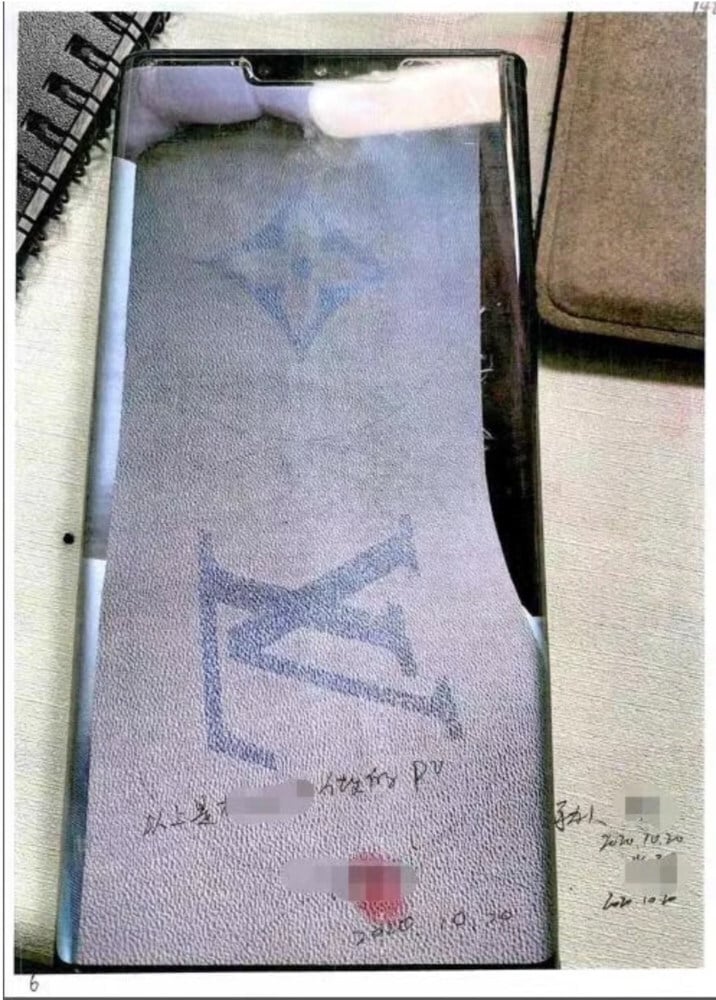 The alleged counterfeiters, who were in Guangdong province, have been charged with illegally manufacturing and selling registered trademark goods.
The scam was initially exposed in December 2019 when police found people selling bootleg Louis Vuitton bags and other accessories on social media. Another part of the operation involving about 40 workshops was shutdown in July last year.
The operation initially started to produce leather that was printed with Louis Vuitton patterns in 2018, however that failed because the fake patterns faded quickly. In March last year they sprayed on patterns using a different technique that was more effective and within five months had produced 2,300 yards of sprayed leather, which could produce 6,900 bags.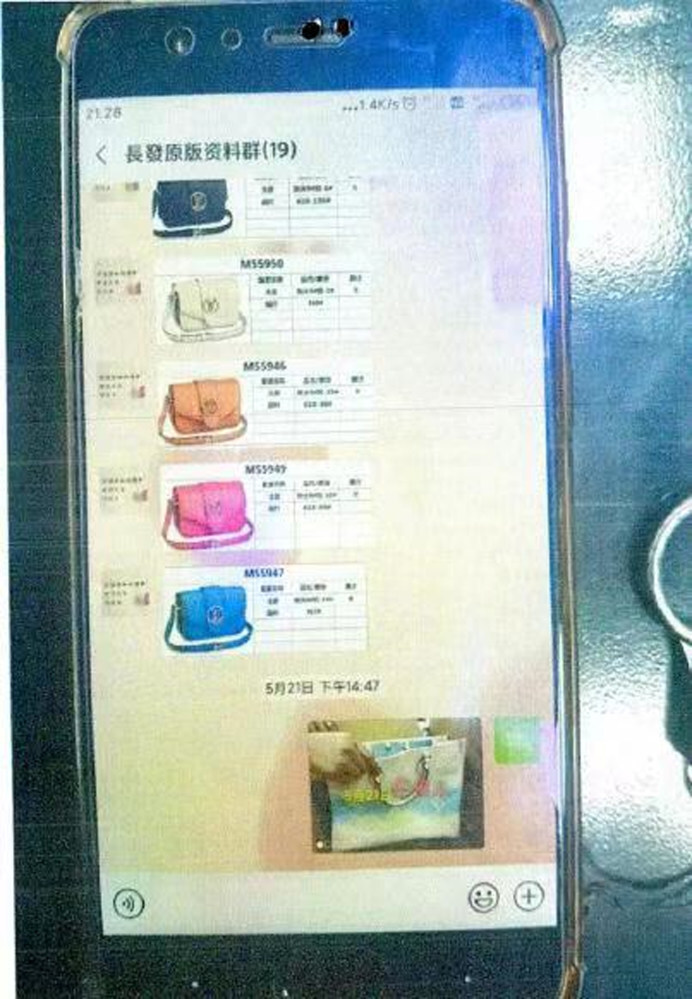 The group would buy genuine bags from Louis Vuitton retail stores which would then be disassembled to produce leather with the same pattern.
However, unsatisfied with the effort and time it took to produce bags in this manner, they recruited a saleswoman in a genuine Louis Vuitton store from whom they bought more than a dozen genuine bags.
The saleswoman provided internal training materials, which included design and detailed graphs of bags not sold in China yet. Some designs were sold before the genuine ones reached retail stores — some ended up as far away as the Middle East.
The bootleg bags, which cost only 100 to 200 yuan (US$15 to $30), were sold for between 300 to 500 yuan (US$45-$75) yuan each to dealers. The dealers added a 40 per cent mark up and sold the bags on to other dealers across the country who then marked the bags up yet again before selling to retail customers.