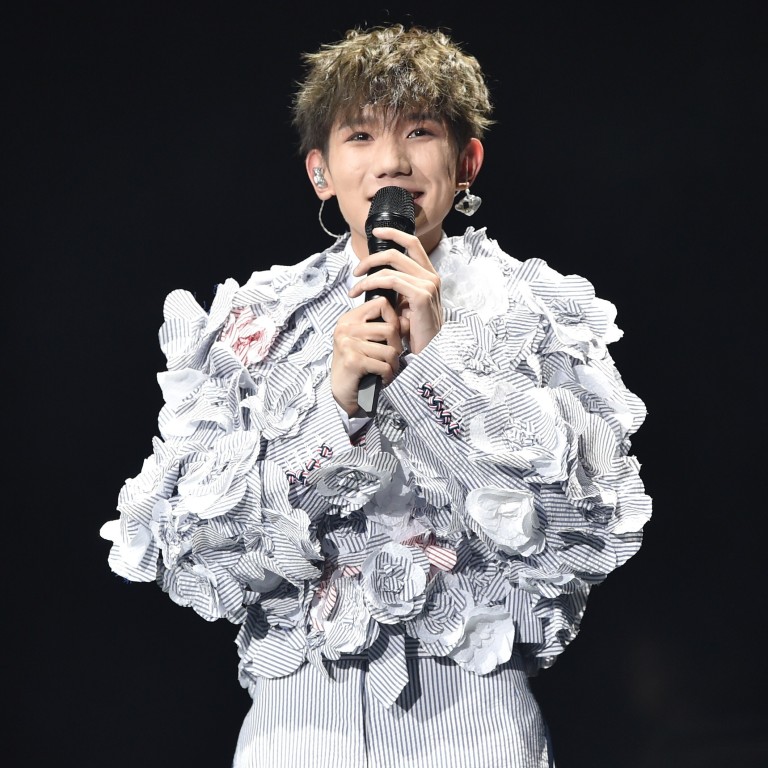 China calls for boycott of 'overly entertaining' entertainers and 'sissy idols' in continued purge of popular culture industry
China has been cracking down on the entertainment industry in the wake of recent scandals
China's media regulator wants traditional culture promoted, a 'correct beauty standard', and a boycott of 'sissy idols' and vulgar internet celebrities
China's top media regulator has announced a boycott of what it called "sissy idols", among other new guidelines, during an ongoing "clean up" of the entertainment industry.
The authorities have been
increasingly critical of the trend some refer to as "sissy men",
which include pop idols that wear make-up or who do not conform to "macho" male stereotypes prevalent in traditional Chinese culture. Some in China also see the popularity of such idols, often referred to as "little fresh meat", as a threat to traditional social values.
The eight-point plan, which calls for "further regulation of arts and entertainment shows and related personnel", was released by the National Radio and Television Administration on their website on Thursday morning.
Under the section "boycotting being overly entertaining", the notice stated there needed to be more emphasis on "traditional Chinese culture, revolution culture, socialist culture" and that they will establish a "correct beauty standard", including boycotting "sissy idols", vulgar internet celebrities.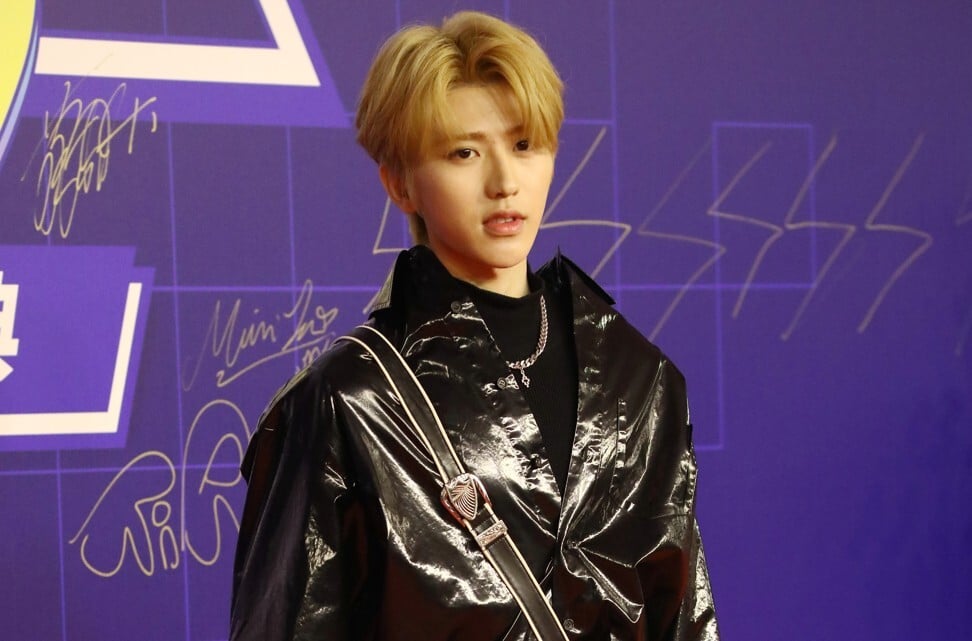 It called for commentators to spread more positive values, as well as for television and internet entertainment associations to provide more training and self-discipline.
While the document was hailed by some, who called for more crackdowns on artists, producers and live streamers, others found some of the plan's phrasing problematic.
"A person's gender expression has no connection to their talent, characters, and whether or not they are patriotic or contribute to society," said Ah Qiang, a Guangzhou-based senior NGO worker who has been working with sexual minorities for many years.
"This is discrimination against those with neutral or a more feminine gender expression, it's a conflict between a backwards beauty standard and individualisation in modern society."
Other specific boycotts the guidelines listed include people who have broken laws or whose behaviour and speech have gone against "public order and morals", as well as "idol audition shows" and the encouragement of malicious "fandom culture"; including inducements for extravagant spending, and boycotting overly high pay for acting jobs, fake contracts and tax evasion. The children of stars will also not be allowed to participate in television shows, according to the document.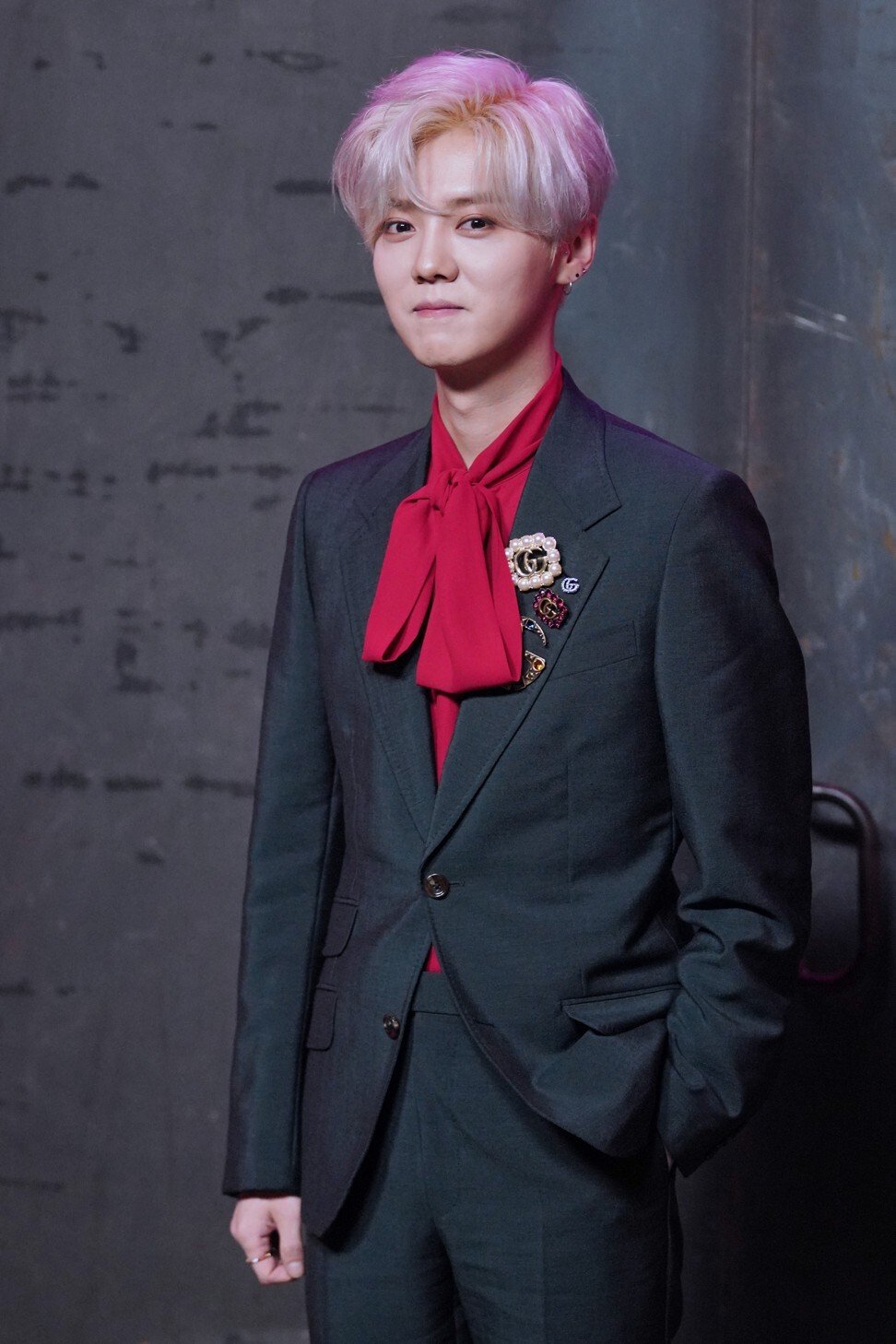 The Central Propaganda Department recently said a clean-up in the industry is in order, with online platforms held accountable, strict supervision of game show content and gaming, stronger industry management, and increase punishment for unlawful or immoral entertainers, and to prevent them from rising up again.
Other artists had run into trouble with the law. Kris Wu, a Chinese-Canadian singer,
was detained by the Chinese police
on August 16 after multiple women accused him of rape.
Zheng Shuang, one of the most popular actresses in China, was banned from working at the beginning of the year after a surrogacy scandal. Last month, she was also
ordered to pay a 299 million yuan
(US$46.1 million) fine for tax evasion.
01:28
Pop star Kris Wu detained by police in China over rape allegations
Pop star Kris Wu detained by police in China over rape allegations
Authorities have sought to rein in fandom culture as well, with a 10-point plan from China's internet watchdog, the Cyberspace Administration, that included action to stop the dissemination of "harmful information", spreading gossip or provoking scandal in fan groups.
Fan groups are big business in China with Thepaper.cn recently reporting the industry could be worth as much as 140 billion yuan (US$21.64 billion) by 2022.
The government has also banned the publication of ranking lists of celebrities, and the practice of celebrity reality competition shows charging fans to vote for their idols.
The eight-points released by the National Radio and Television Administration
1. Boycott illegal or immoral personnel. When selecting entertainers and guests, radio, television and internet platforms should not employ people who have an incorrect political stance, break laws and regulations, or speak or behave against public order and morals
2. Boycott "traffic only" standards. Idol selection shows cannot be shown, as well as shows starring the children of celebrities. Shows should strictly control voting, cannot induce and encourage fans to shop or buy membership in order to vote for their idols.
3. Boycott an overly entertaining trend, promote traditional culture, establish a correct beauty standard, boycott "sissy idols", boycotting daunting wealth, gossip or vulgar internet celebrities.
4. Boycott high pay in the entertainment industry. Strictly regulate payment for guests, encourage celebrities to participate in charity shows, punish fake contracts and tax evasion.
5. Regulate showbiz staff. Enforce licensing television hosts, provide professional and moral training. Entertainers should not use their profession and fame to gain profit.
6. Promote professional commentary in the entertainment industry, insist on correct political direction and values, criticise the fake, ugly and evil values.
7. Entertainment associations should provide more training and establish mechanisms for industry regulation, as well as criticise bad examples.
8. Regulators need to be more accountable, listen to the people and respond to their concerns, fill public space with positive and mainstream shows.
This article appeared in the South China Morning Post print edition as: 'Sissy idols' face boycott as part of celebrity clean-up