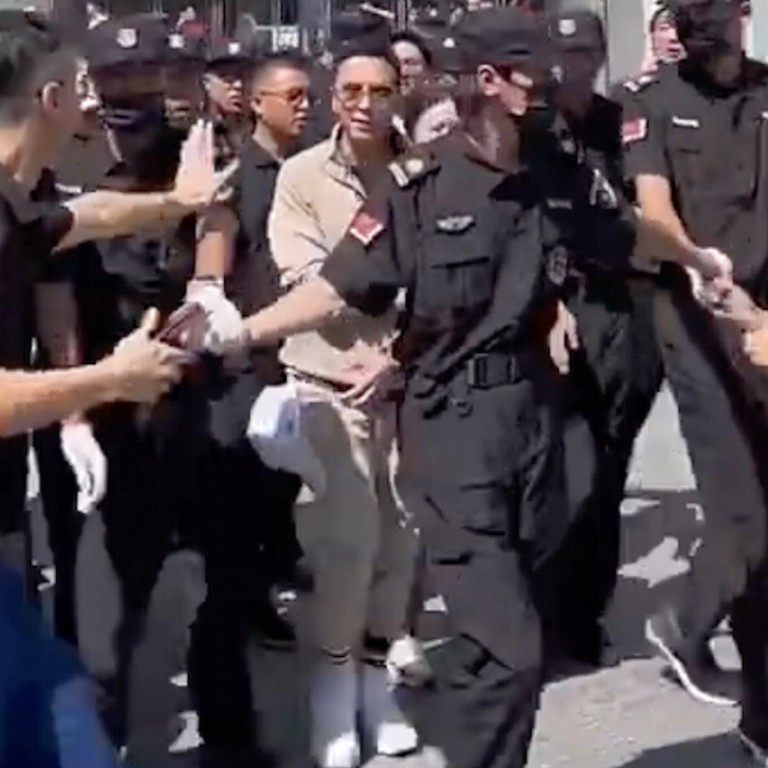 'Unbreakable shield': Hong Kong action star Donnie Yen apologises for security team ordering public to 'move aside' at event in China after online backlash
Tough-guy action star seen in video clip on public street flanked by more than 20 overbearing security personnel
After facing angry backlash online, Ip Man star issues apology but asks people to recognise hard work of guards
Hong Kong action movie star Donnie Yen Ji-dan has been accused of employing security guards who ordered people to move out of the way on a public street at a commercial event in China.
In a video filmed in Shenyang in the northeastern province of Liaoning on September 2, Yen, dressed in a khaki sportswear outfit, can be seen walking down a street towards a waiting vehicle, waving and greeting nearby spectators.
He is flanked by an entourage of more than 20 uniformed security personnel.
At one point the security detail interlock their arms to create an "unbreakable shield" to protect the star from the crowd and sternly instruct pedestrians to "make way" for the star.
"Move aside, move aside, stay on the side. Don't crowd around," the security personnel are heard barking in the video.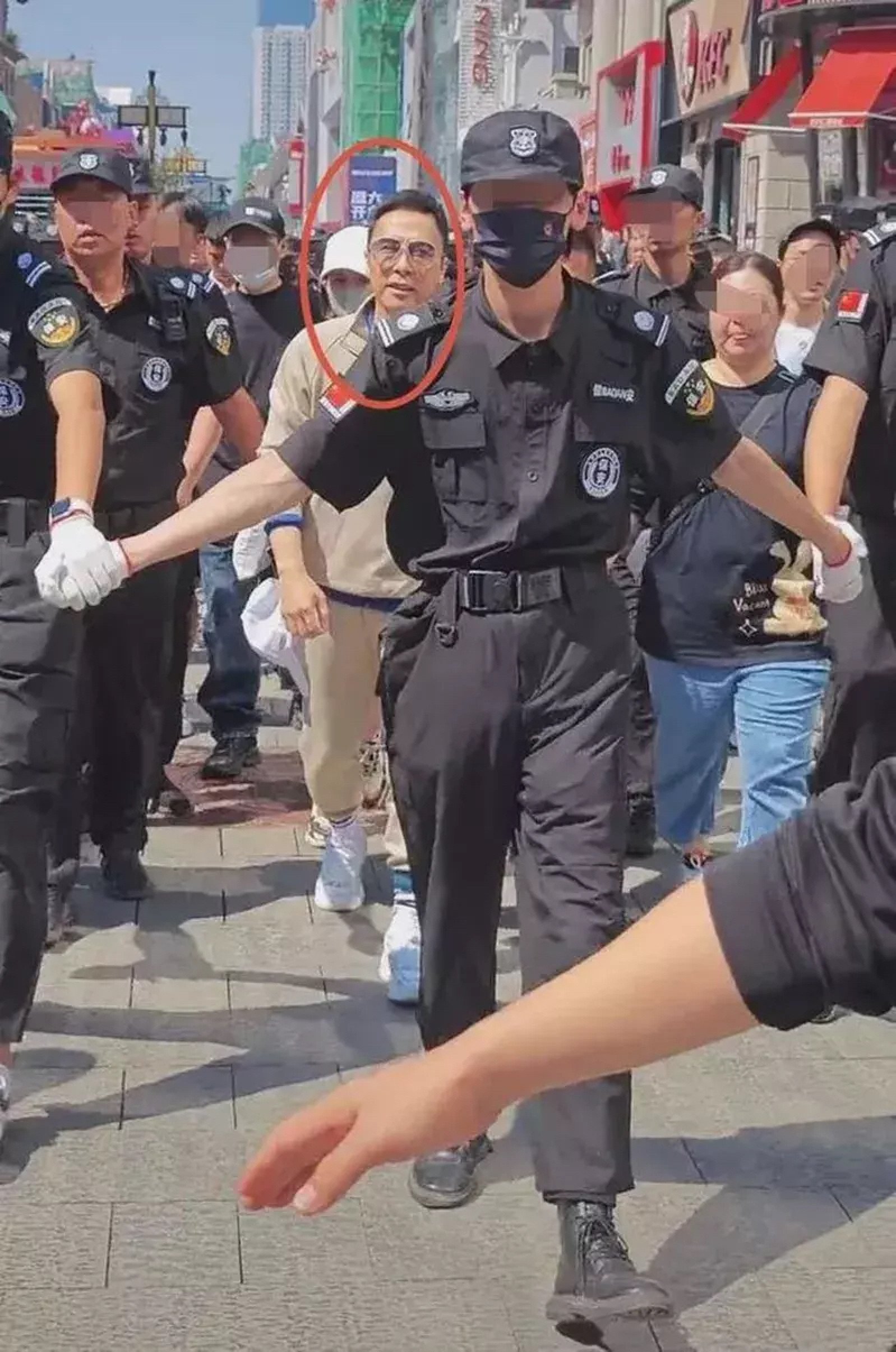 The clip prompted an immediate backlash on mainland social media.
"A pedestrian street belongs to the public. Can a celebrity just take over and scold pedestrians? Isn't Donnie Yen a respected actor? Why would he enjoy such treatment?" said one online observer.
Others questioned the need for such a high level of security, especially given the relatively sparse crowd: "There were more security guards than fans," said one commenter.
Some even mocked the security team: "They rarely have a chance to be around a superstar, so they seized the opportunity to display their might."
As public anger over the video grew, Yen issued an apology on his personal Weibo account on September 5.
He said that his team did not request such elaborate security arrangements, adding that he personally dislikes such an exaggerated display of force.
"However, after providing feedback, the response I received was that these arrangements were made for safety reasons, and we can only accept them," he said.
Yen also urged people not to blame the security personnel and recognise their hard work.
"I am here to apologise to my friends who were affected and made uncomfortable while using the roads in Shenyang that day.
"I am very grateful to people online who were willing to correct me, which will make me and my team more cautious with our future work arrangements," Yen said.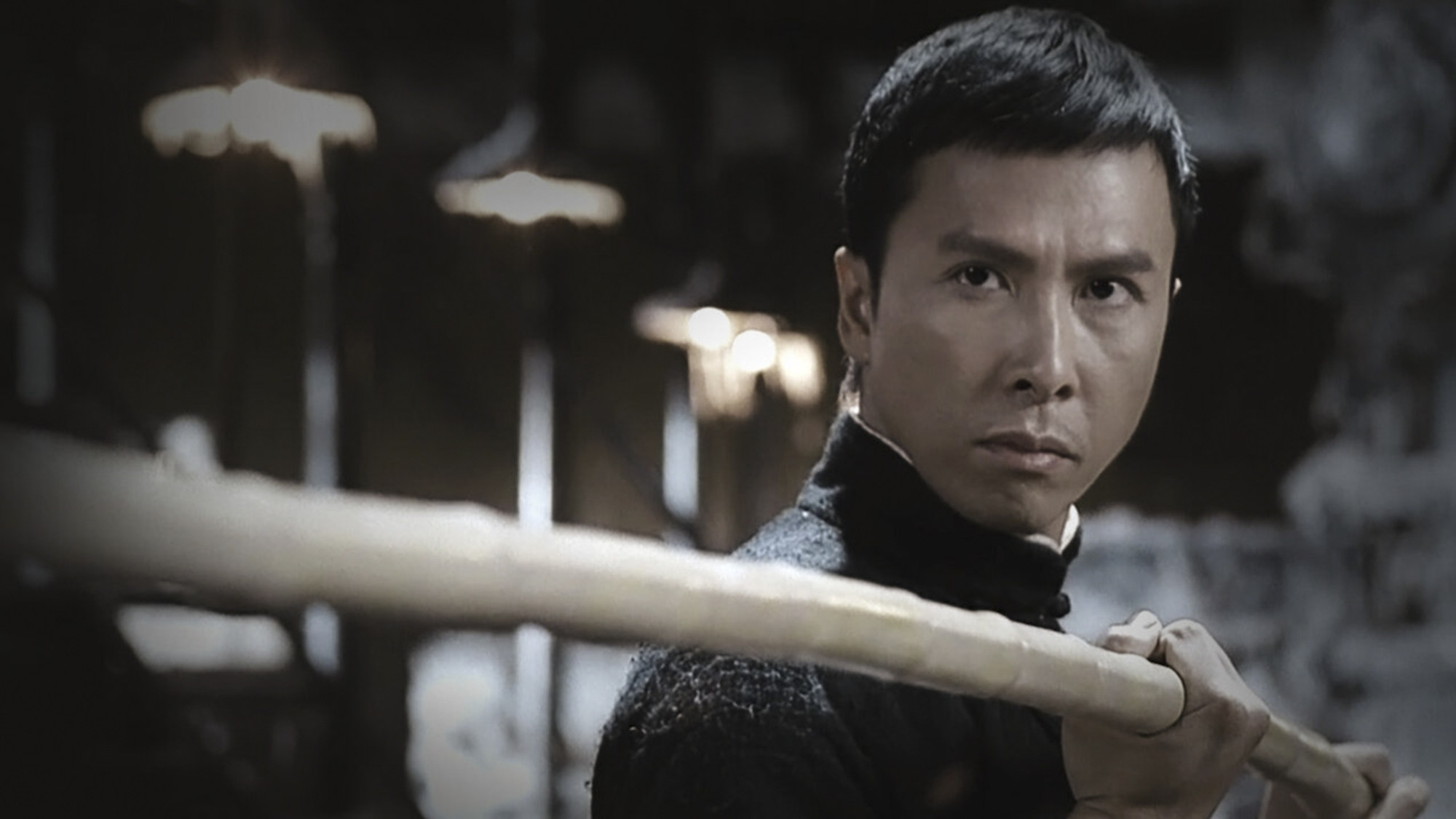 Dubbed "the strongest in the universe" for his martial arts prowess in films, Yen achieved international stardom following the success of the 2008 film Ip Man.
In the movie, he portrayed Ip Man, the master of Wing Chun kung fu, and delivered the iconic line: "I want to fight 10 men" after which he successfully defeated 10 elite Japanese military officers, earning applause from the audience.
In March this year, when the movie John Wick: Chapter 4 was released in the United States, 60-year-old Yen played a blind assassin called Caine, demonstrating his action skills alongside Keanu Reeves, who played the main character, John Wick.