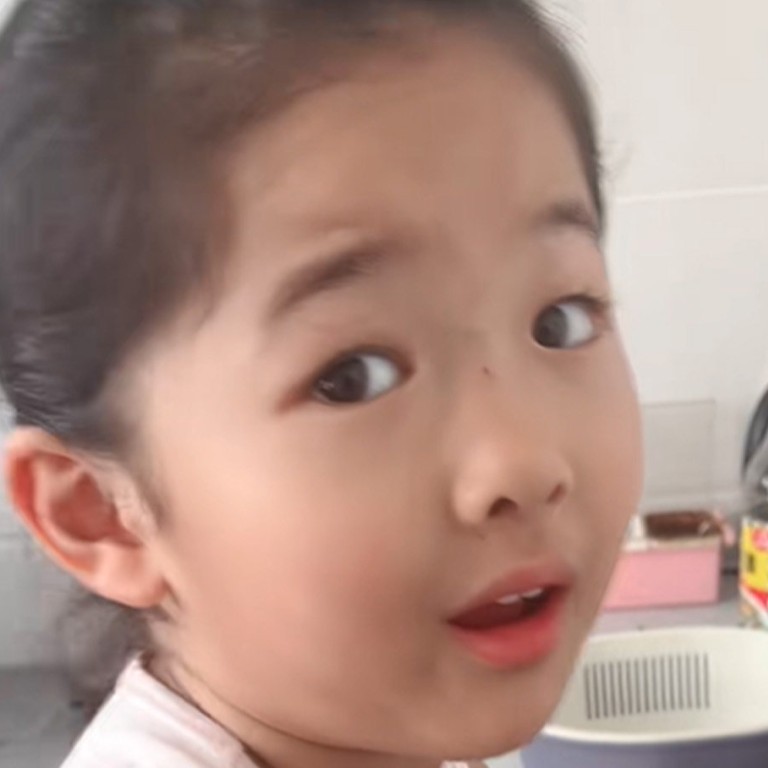 'Not stupid': China girl determined to find husband who doesn't expect her to do housework in contrast to situation at home, delights social media
Mother from eastern China had been worried by her little girl's enthusiasm for housework
Many people online praise sweet girl showing her love for her mother by her action
A young Chinese girl has delighted social media on the mainland with her take on housework and what a good marriage looks like, saying she did not want a marriage like her mother's.
Fan Zhiyuan was filmed helping out her mother with domestic duties when she said she wanted a husband who would not let her do housework.
The unidentified mother from Zhejiang province in eastern China had been worried by the little girl's enthusiasm for housework, Henan TV reported.
And because she hoped her young daughter would not be burdened by housework if she got married in the future, she kicked off a conversation with the intention of imparting a lesson, the TV station said.
In a clip filmed by the mother, Fan is wearing a vest and washing dishes in the kitchen. The mother is standing next to her and starting to talk with her.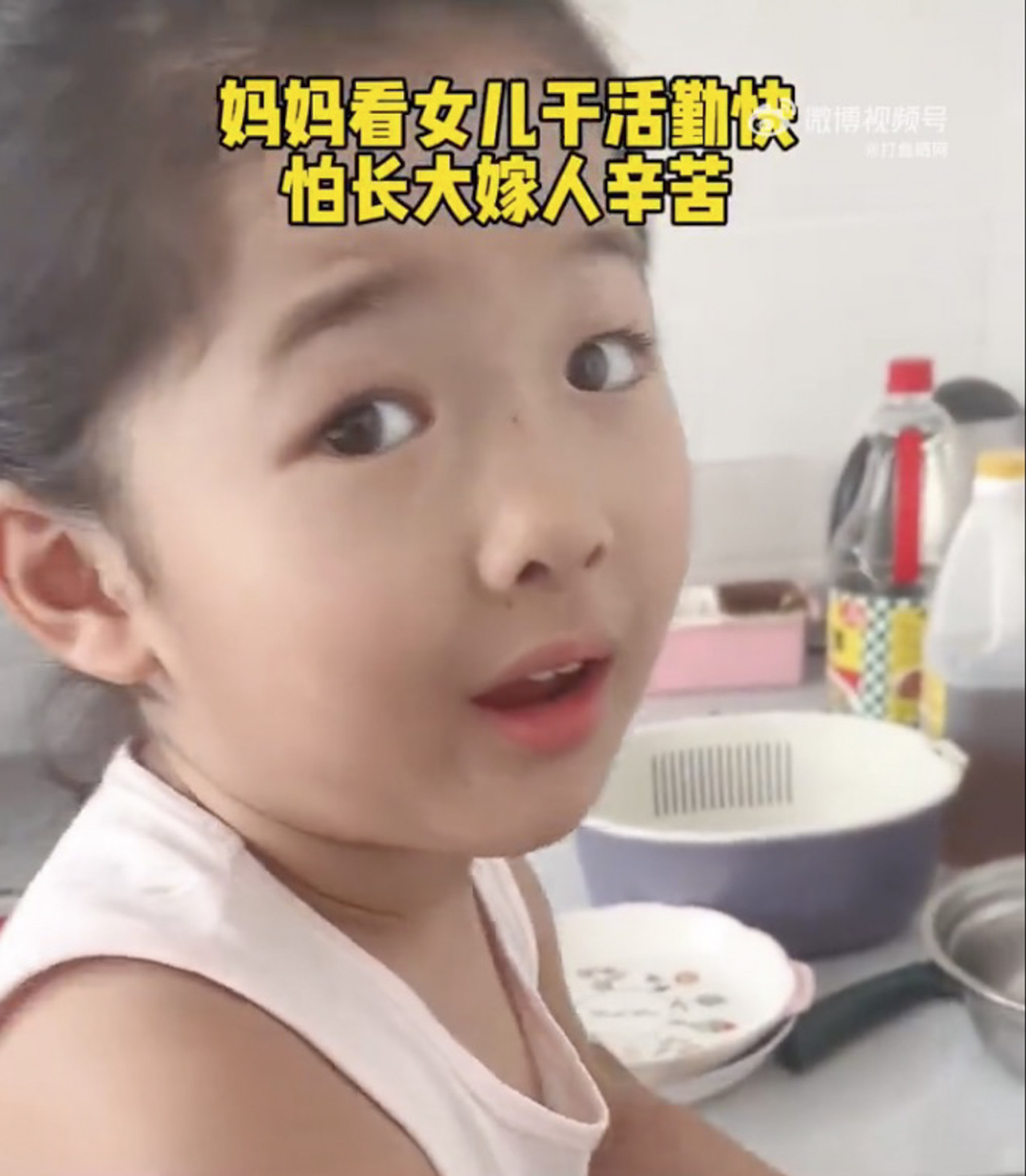 "You're so diligent in housework. Will you be exhausted someday when you get married?" the mother asked.
Fan, whose age is not clear, started to answer with a stammer.
"I like doing housework in this family. I will be lazy in the family with my future husband," she answered.
Fan kept washing dishes while turning towards her mother.
"I'm not stupid. My future husband will love me," Fan said. "I'm not stupid like you, finding a husband who can't feel for you."
The mother burst into laughter, without saying anything. Fan took her eyes off her mother and returned to washing the dishes.
Later, Fan looked at her mother with a big smile.
"My dear mother, the daughter you have is so great, isn't she? Because I love you," Fan added.
The mother agreed: "Despite not having a good husband, I have an amazing daughter."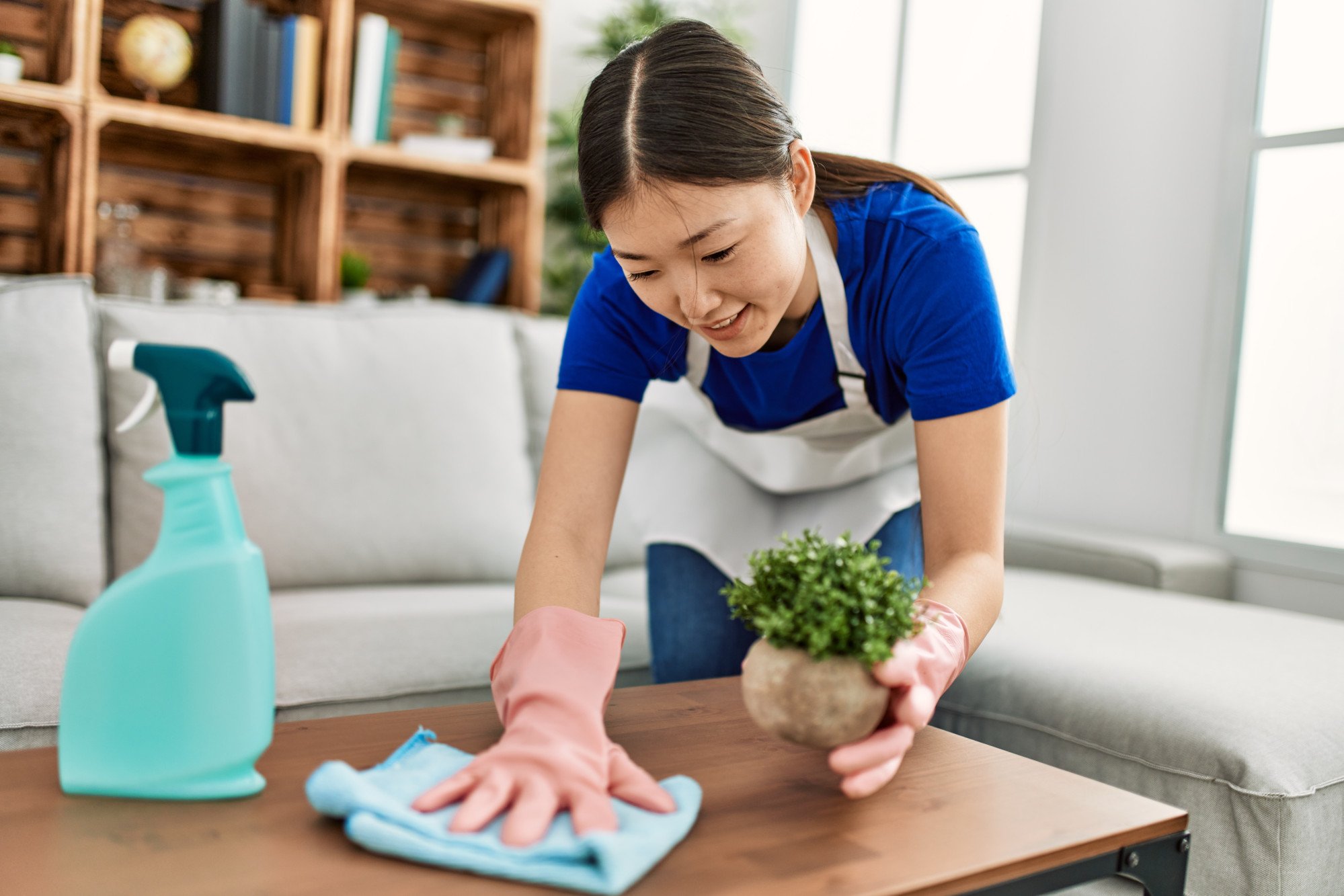 Fan then tried to explain that her mother had a sweet daughter because her mother had named her and she felt love every time her mother called her name.
The sweet story melted hearts on Chinese social media.
One commenter said: "Oh sweet girl, she shows her love for her mother by her action."
Another said: "Hahaha, what a clear-headed girl!"
Stories about adorable young children frequently gain popularity in China.
Earlier this week, a cute video of a two-year-old boy in eastern China using a toy tractor to help his grandmother harvest corn went viral.
Also this month, a little girl in northeastern China who tried to stop incessant lecturing from her mother by insisting that home is a place for love has struck a chord with many people online.