Animals
Get more with myNEWS
A personalised news feed of stories that matter to you
Learn more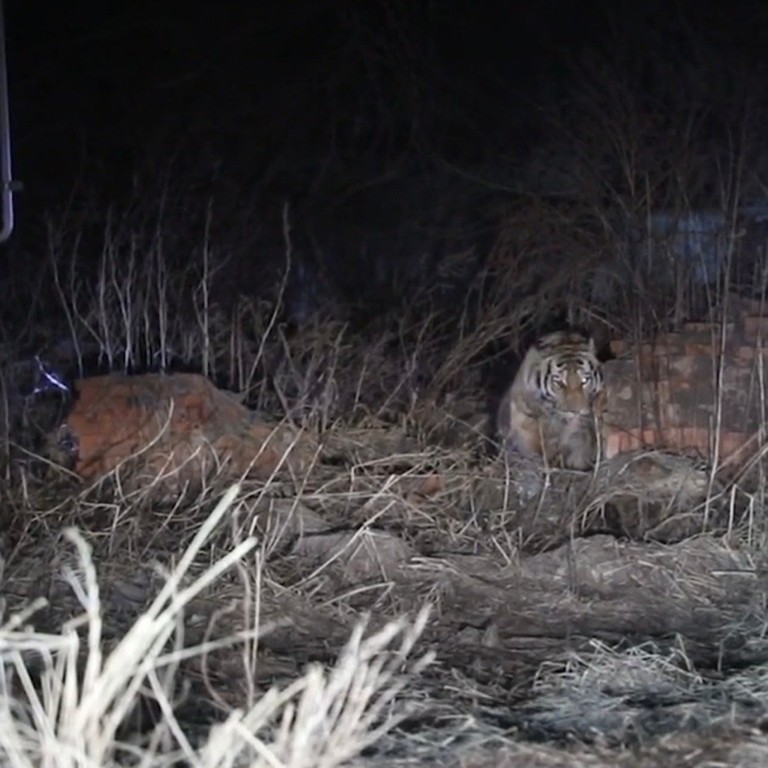 Siberian tiger attacks woman, car in northeast China
Big cat was spotted at 7am on Friday morning in rural village and not subdued until 9pm that night, according to local newspaper reports
Woman knocked over by 200kg beast but no one seriously hurt
The residents of a village in northeast China had a frightening experience on Friday when a Siberian tiger wandered into town and attacked a woman and a car filled with passengers, local media reported.
The big cat was first spotted at about 7am by Zhang Shouzhi, a resident of Linhu village in Heilongjiang province, who alerted the police, The Beijing News reported on Saturday.
Officers told the villagers to return to their homes and lock their windows and doors, but the warning came too late for one woman who encountered the animal while she was working in the fields. Luckily, the tiger only pushed her over and she escaped with minor injuries, the report said.
The tiger then attacked a car, smashing one its windows but none of the passengers were hurt, it said.
Zhang said that when he told his family what he had seen they did not believe him.
"They said I was talking nonsense," he said.
But then people began to gather in his yard to watch the animal, which for almost an hour did nothing but lie near an electricity transformer, he said.
The tiger only started moving after being startled by a passing car, the report said.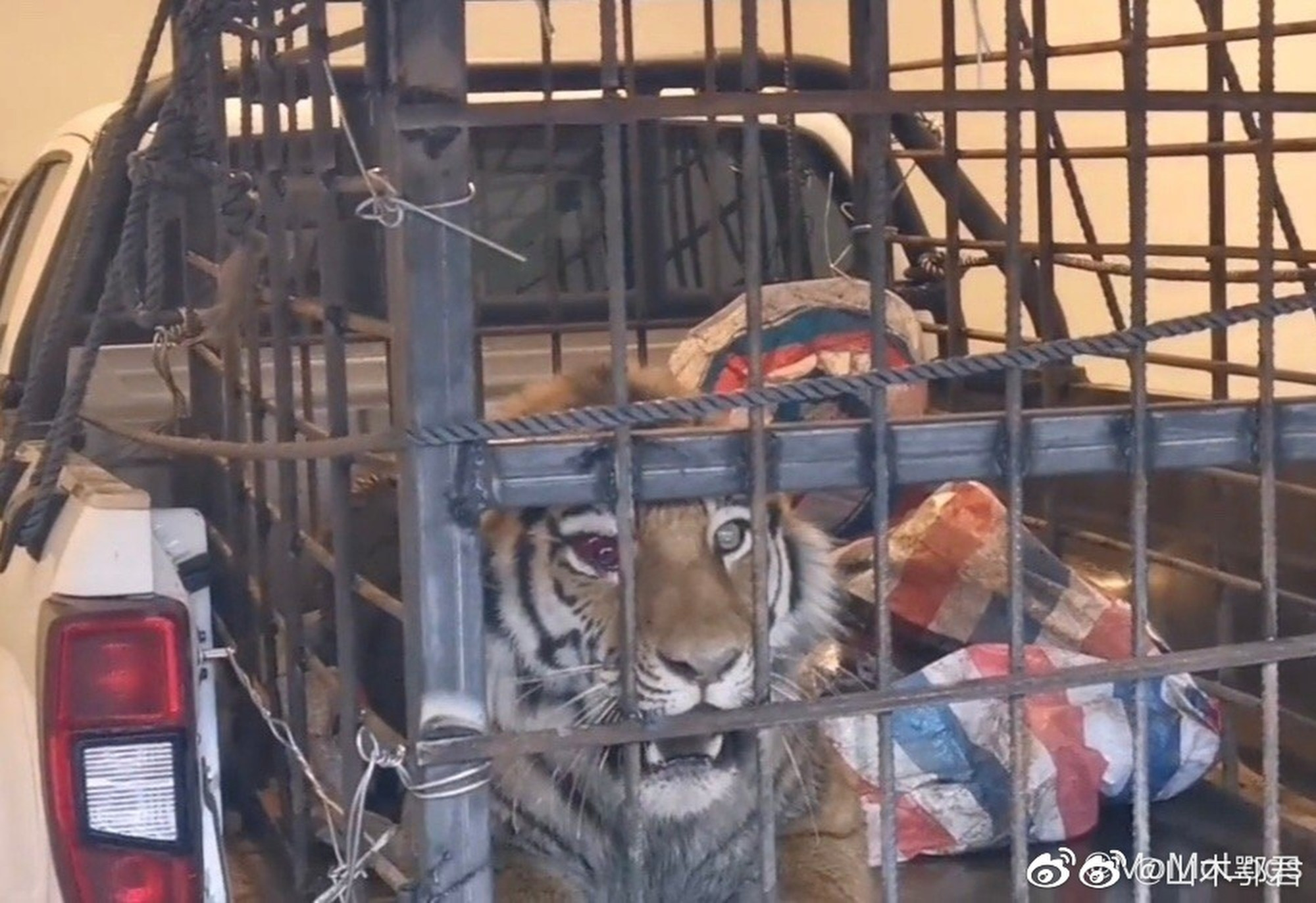 Authorities alerted the Xiaoxinganling Wild Animal Rescue and Protection Centre, which sent a team to catch the big cat, but they did not arrive for six hours and it was not until 9pm that the animal was subdued with the help of several tranquilliser darts.
Cui Yan, the centre's director, said that the knockout darts were necessary because of the threat to human life posed by the 200kg (440lb) adult male.
"If it had been spotted away from the village we could have just steered it back into the forest," he said.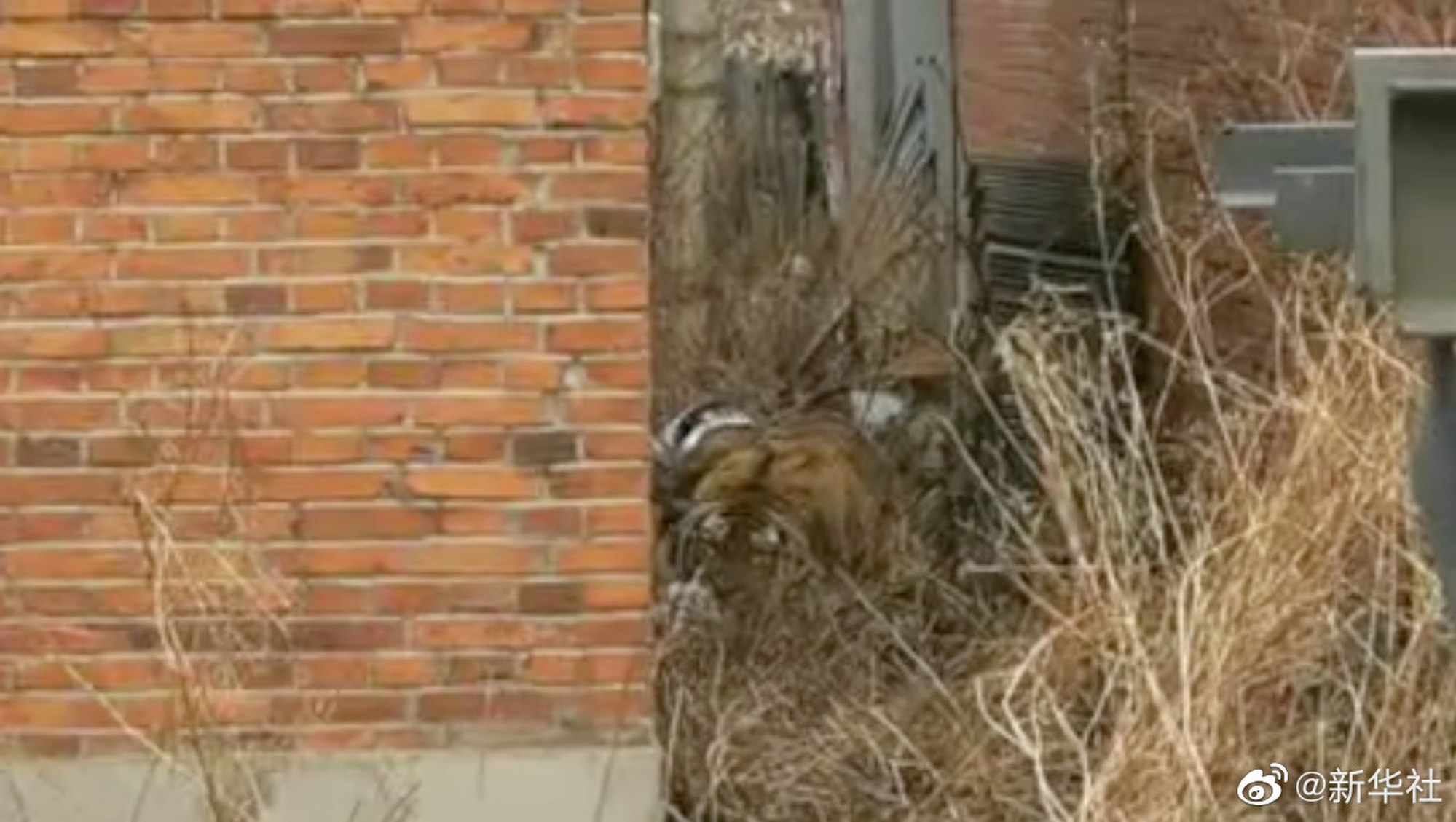 After taking blood and DNA samples to help identify where the tiger might have come from, the team transferred it to a reserve in Mudanjiang about 250km (155 miles) away, Science and Technology Daily reported.
Feng Limin, a big cat expert at Beijing Normal University, said the tiger might have come from the Sikhote-Alin mountains in Russia, Thepaper.cn reported.
But Cui said it probably came from the Northeast China Tiger and Leopard National Park on the border of Heilongjiang and Jilin provinces.
"Over the past few years, wild animals have been prospering in the national park and [their numbers] have been recovering," Cui was quoted as saying in the Science and Technology Daily report.
He said he expected there to be more such encounters in the villages of Heilongjiang.