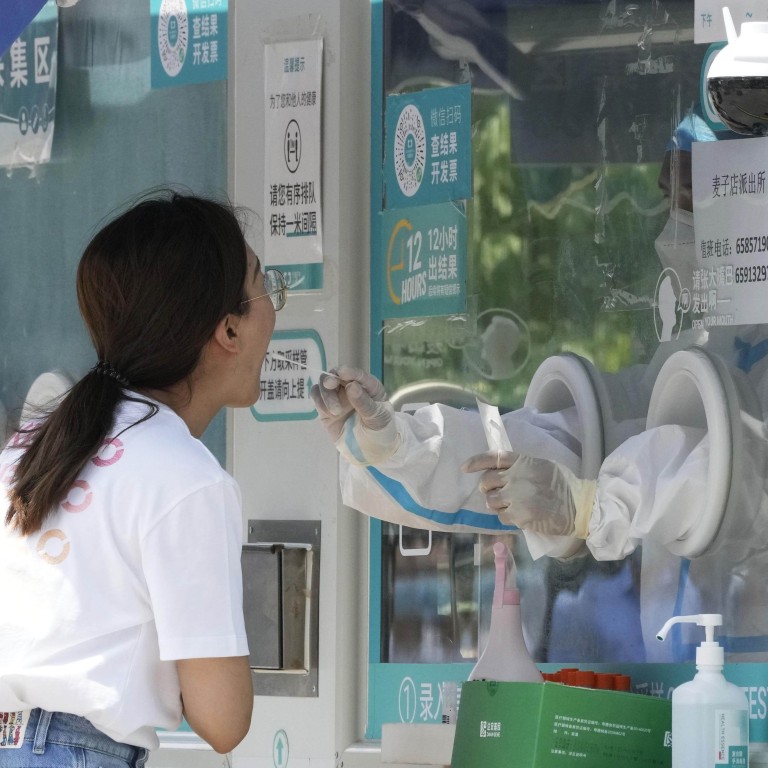 Covid tests for dead people: grumbles in China amid tightening pandemic prevention measures and punishments
Shenzhen's only funeral home company is asking for Covid-19 tests for corpses from "high risk" areas
In Shanghai, a person's PhD career was sabotaged for playing with a cat without gloves
A series of Covid-19 prevention measures such as testing corpses for the coronavirus in Shenzhen is stirring mockery and griping from Chinese people who have endured massive disruptions to their lives since the Omicron variant landed on its doorstep.
An information hotline set up for expatriates saw an 812-per-cent jump in the number of calls during the
city's two-month lockdown
, with most questions concerning Covid-19 quarantine and testing policies.
A PhD student in the city was named and shamed because she played with a stray cat on campus without wearing gloves, which was considered to be a dangerous activity that could cause a coronavirus outbreak.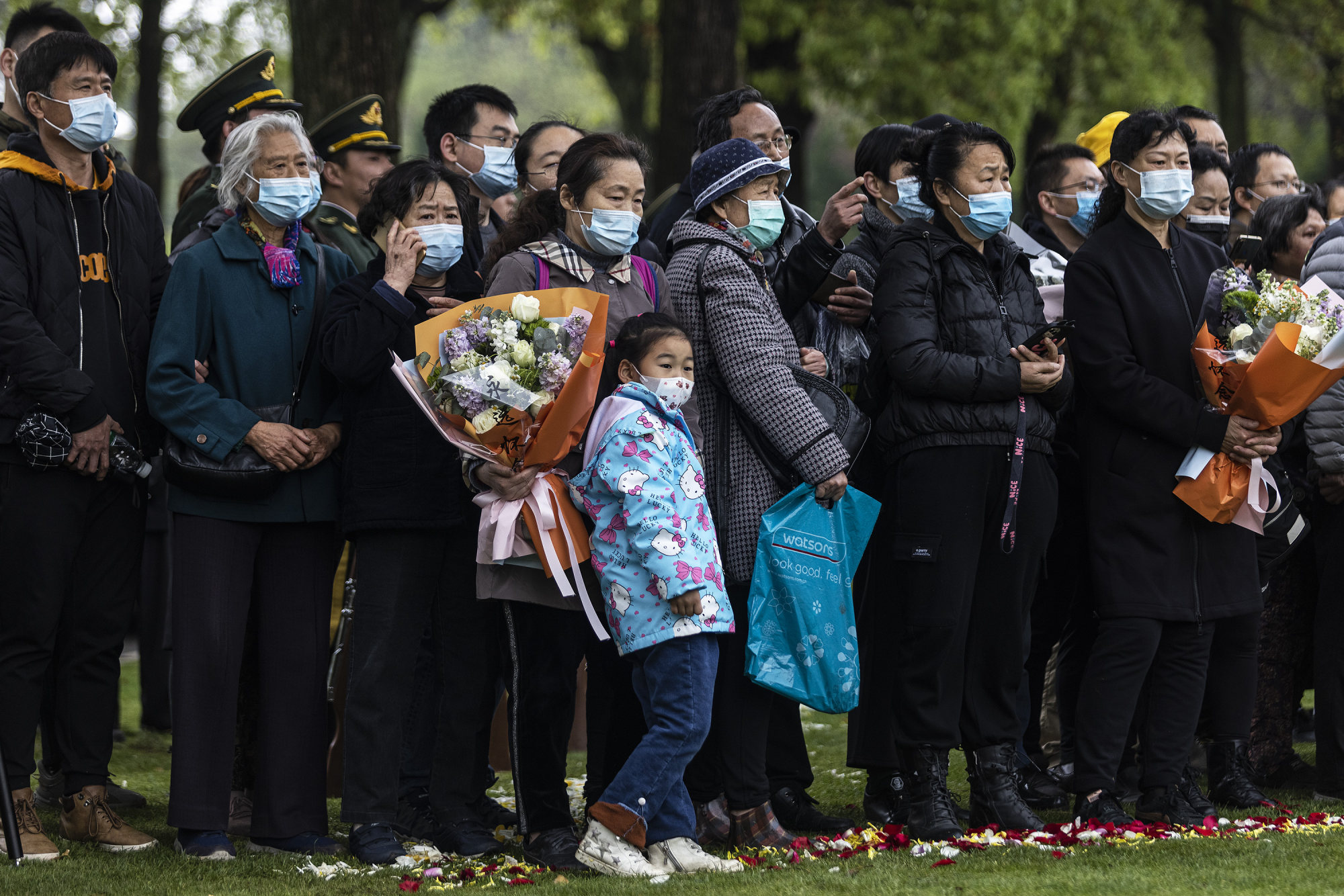 Shanghai Jiao Tong University issued a notice on Wednesday that said the student, surnamed Meng, would be disqualified from receiving any academic awards for breaching the university's Covid-19 rules.
Meng was accused of "causing risks of spreading the coronavirus" and "being extremely irresponsible for themself, classmates and the university" by "using grass to tease a stray cat without wearing gloves", the notice read.
One person asked on Weibo: "Were they saying cats can spread the virus? If this were true, wouldn't it be the university's responsibility to keep them away?"
While cats and dogs have tested positive for Covid-19 during the pandemic, experts say it is more likely for a human to pass the coronavirus to their pets than the other way around.
In Shenzhen, a government-backed funeral company, the only funerary service provider in the city, has required a nucleic acid test result for the deceased if the body is sent from areas under virus-protection measures, according to a screenshot from its online platform that went viral on Wednesday. The requirement has been in place since the start of this year, the funeral home later confirmed.
"Normally, the test should be administered within 24 hours, but if that is not possible, there are testing stations for emergency tests which can provide a result within a few hours. If that is not an option, then test results of relatives can also suffice," a staff member was quoted by the Tianmu News as saying.
In Wuzhi county, central China's Henan province, college students who return home from their universities are required to take three days of traditional Chinese medicine (TCM) as a preventive measure, according to a public letter issued by the county government on Wednesday.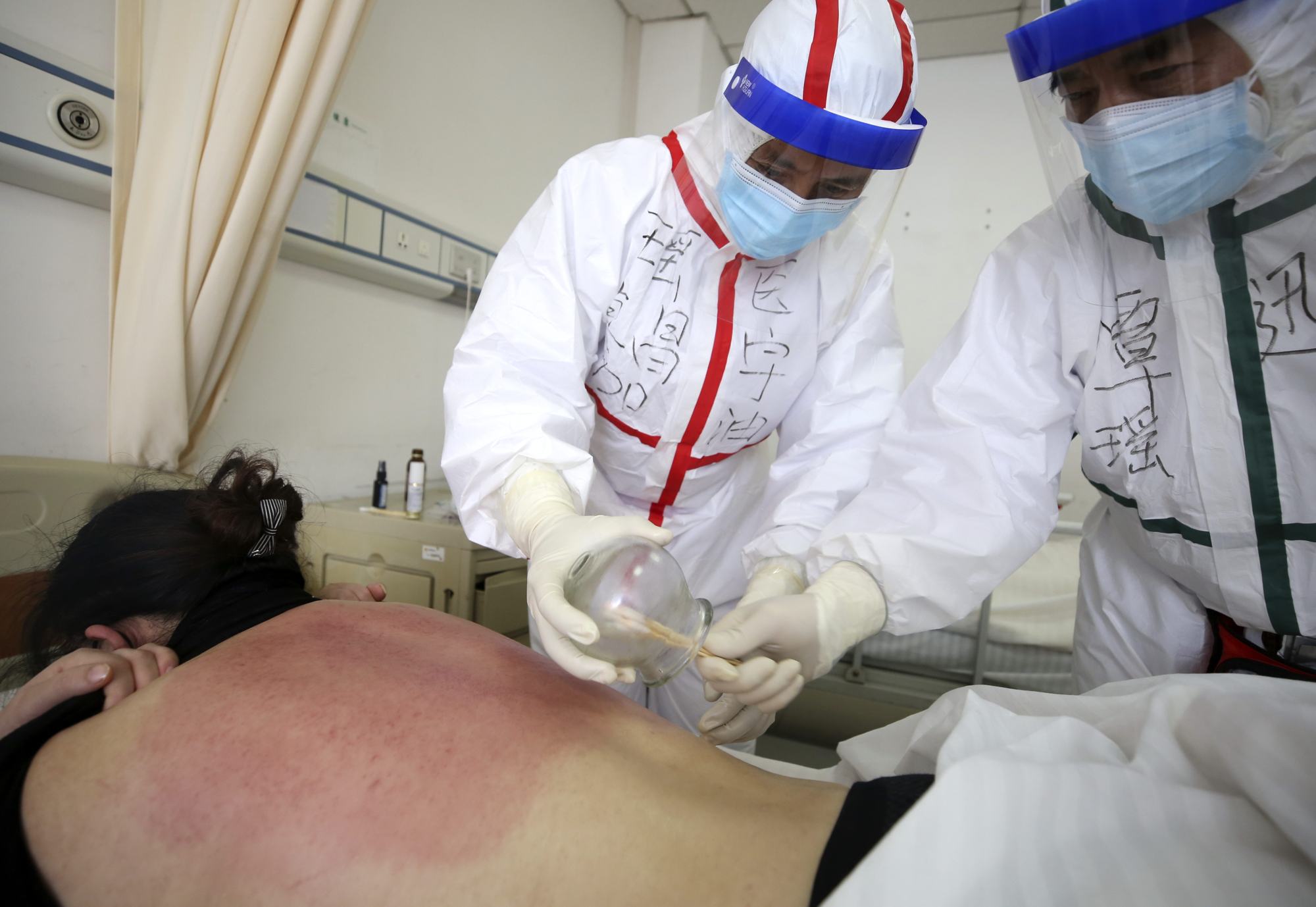 The notice said the medicine would be a concoction of herbal remedies, but it did not specify details.
Chinese authorities have been endorsing the use of TCM to treat Covid-19 since the early stages of the pandemic. Recent studies have found it to be an effective treatment, but experts say it's essential to consult a doctor first to ensure it does not interfere with medical conditions.
"Why should we take medicine if we're not ill?" one commented on Weibo.
China reported its daily new infections was 354 on Thursday as lockdowns and mass testing became routine in every part of the country.