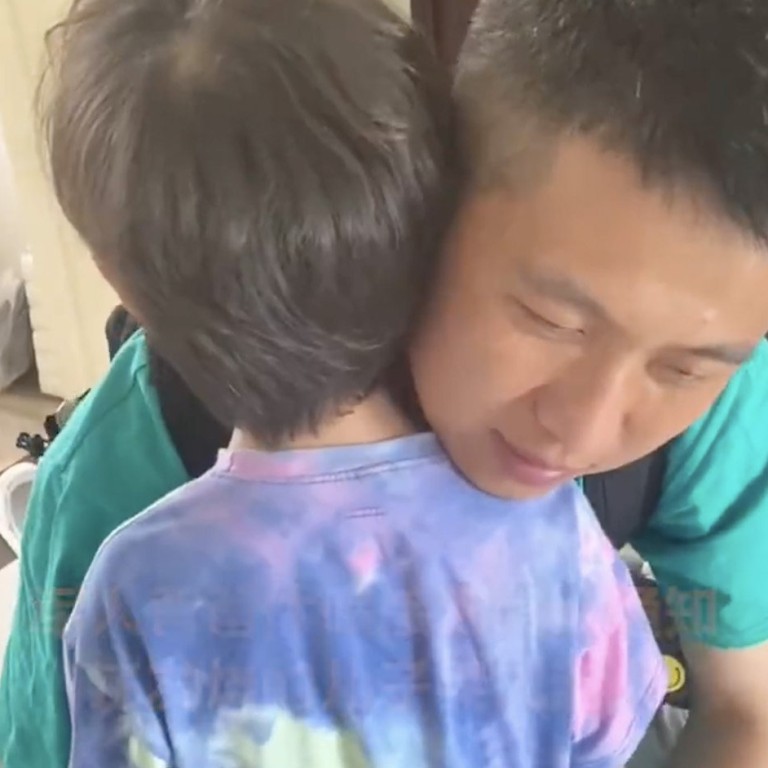 'Dad is a hero, so are you': Chinese boy devastated by father's recall to army early touches millions with display of acceptance
A video of a little boy begging his soldier dad not to leave before eventually wishing him well as he leaves to do his duty is viewed nearly 3 million times
Chinese parents working away from home and leaving kids behind for extended periods is common in China where millions migrate for work
A little boy in China who was left in tears while saying goodbye to his soldier father who had to return to army duty unexpectedly has touched millions.
The unnamed boy, from Qingdao in Shandong province, eastern China, welcomed his soldier father home for the holidays last Friday.
Even suffering from a fever could not dampen his spirits after his father, with whom he is very close, returned home.
However, the reunion didn't last long as the next day his father had to return to his job with the army, Chinese news outlet people.cn reported.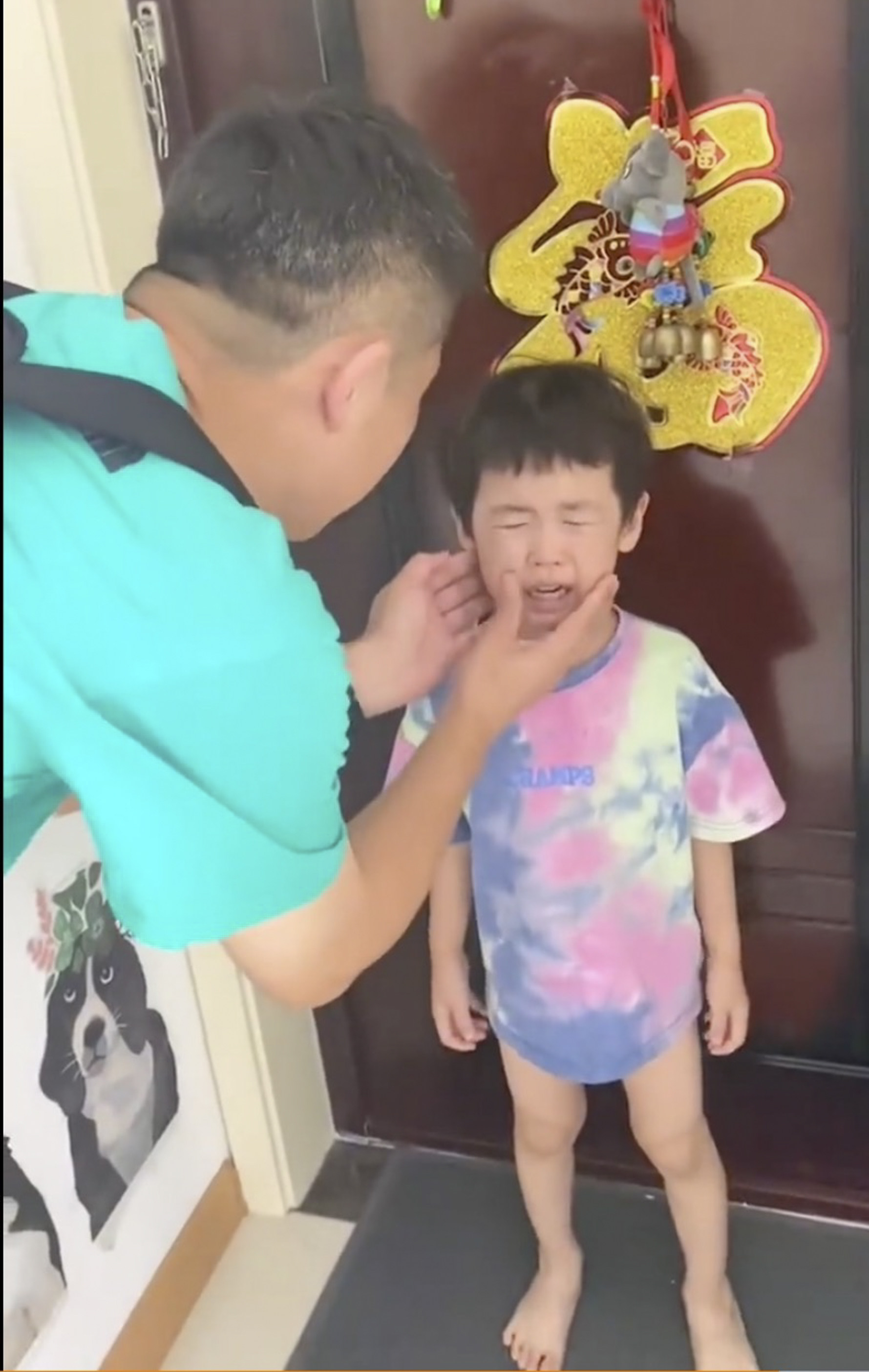 In a video of the farewell, the boy is seen sitting on a couch, crying loudly in anguish with eyes tightly closed.
Although his father tried to comfort him by gently patting his face, he would not stop crying.
"Don't cry, your mum will stay with you," the father is heard telling the inconsolable boy.
The boy then stood up and jumped up and down while continuing to cry.
The father then gave the boy a tight hug before the boy moved towards the door and stood with his back to the father in an attempt to bar him from leaving.
"I don't want you to leave," the tearful boy said.
The boy kept crying, but a minute later he turned around towards the door again. Then he opened it for his father to leave before running back into the living room without looking back at his father.
"Bye dad," the boy said as he exited the room.
A Weibo news report on the video of the boy had attracted nearly 3 million views at the time of writing. Many who saw the clip said the boy's eventual acceptance and sacrifice of his own to allow his father to return to army duty had melted their hearts.
"Hats off to you, little boy. Your dad is a hero, and so are you," wrote one commenter.
Another said: "Hope his dad will come home safely."
"The last goodbye the boy said makes me cry," another wrote.
A woman, who said her husband is a firefighter, commented: "Every time when my husband returns to duty, I also cry like the little boy did."
Chinese parents who work away from home while leaving their kids behind for extended periods are not uncommon as millions migrate internally in search of jobs.
On July 31, a man in eastern China scared his 18-month-old daughter when he returned home because after half a year of working away she did not recognise him.