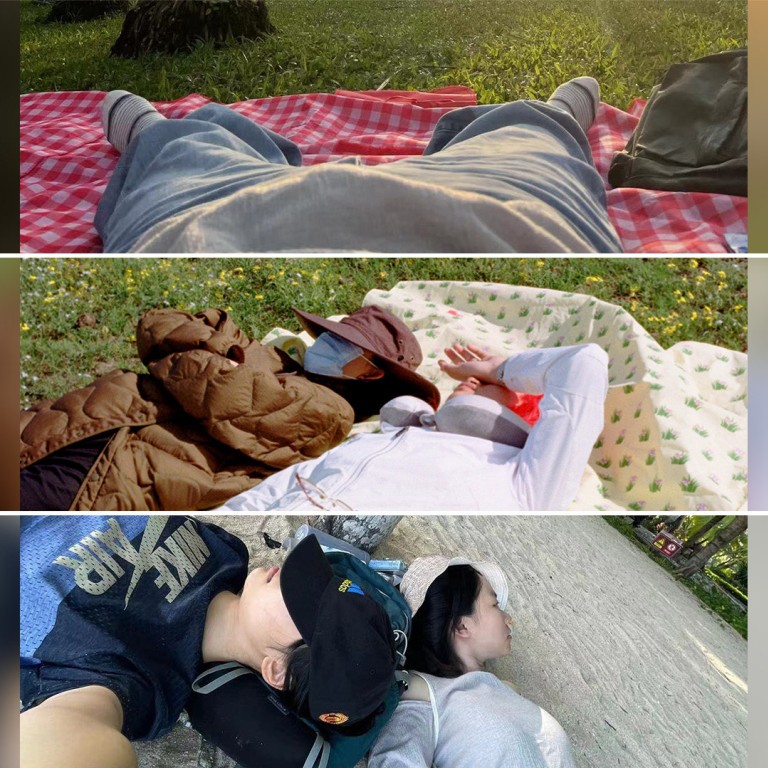 'Holiday lie-downers': China's itinerary-free young tourists take 'vacations to nowhere' in growing numbers to experience relaxation and freedom
Laid-back attitude to life extends from work and study into realm of leisure as young Chinese chill out on holiday
One 'traveller' tells how she simply 'lies down' in the parks of a big city to 'cleanse her soul'
The growth of the China-wide "lying flat' attitude to work and study by young people – striving to do the bare minimum to get by – has now expanded into the realm of leisure.
The practice, known in Chinese as tang ping, has trended on mainland social media in recent years as young Chinese find it increasingly difficult to succeed by working hard and opt to do only what is absolutely essential to get by.
In the area of leisure, the activity means that when young people travel they have no itineraries or fixed destinations, and "lie down" wherever they go to achieve complete relaxation.
According to this year's Labour Day Holiday Travel Trend Report, jointly produced by the Chinese online travel platform Qunar and social media platform Xiaohongshu, "holiday lie-downers" have become one of the top 10 tourism trends of 2023.
The number of online searches for the term has increased six-fold.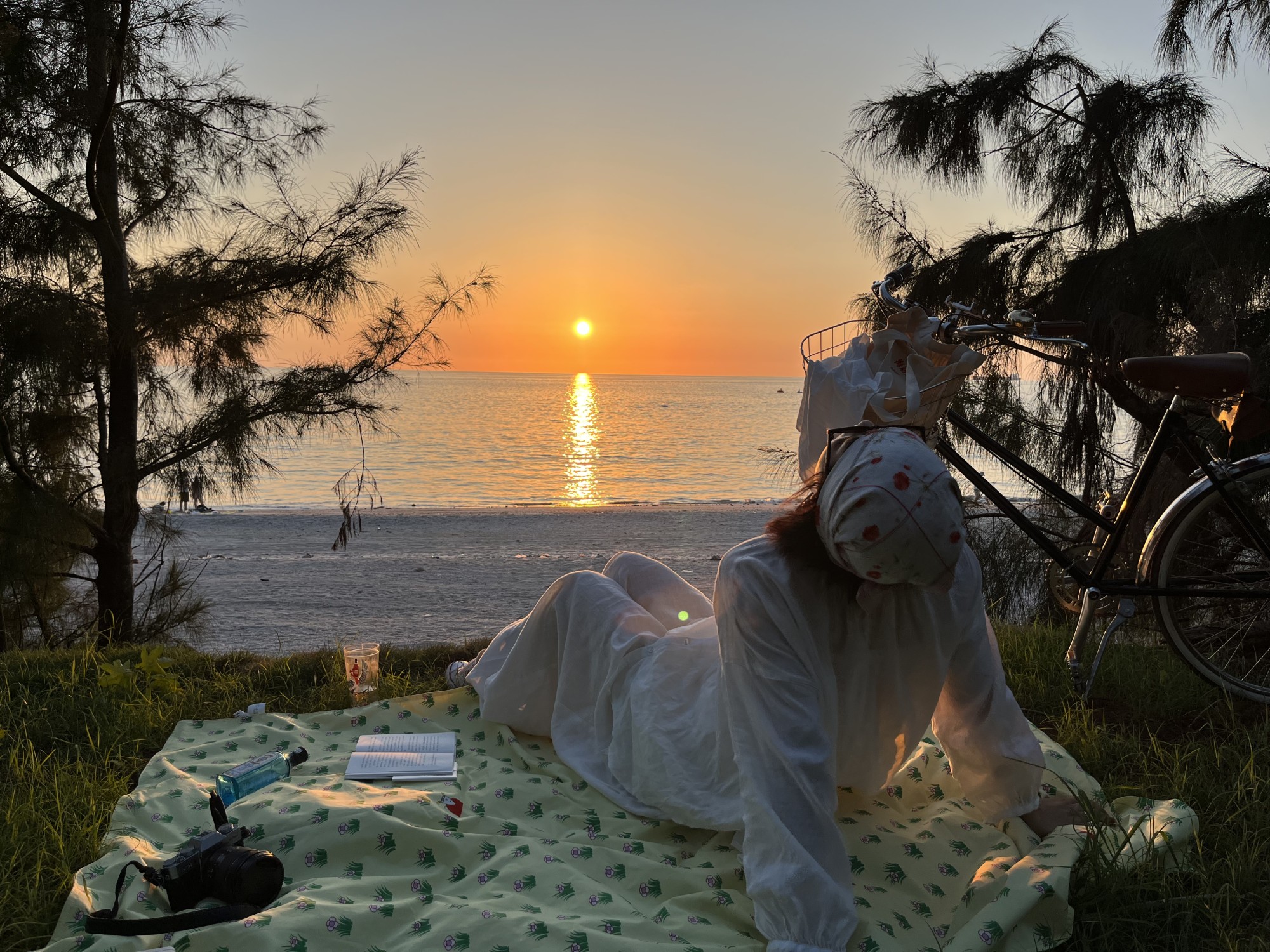 The other nine travel trends include visiting temples, going to art exhibitions and music festivals, and getting close to animals at zoos.
Another trend the report outlines is "military-style travel", a term which refers to the contrasting post-Covid-19 habit young people have of partaking in rigorously-planned tourism.
For example, earlier this year, a 22-year-old university student from central China's Hunan province managed to squeeze 20 scenic spots into a 48-hour stay in Guangzhou, the capital city of the southern province of Guangdong.
In stark contrast to this, the "lie-down travel" phenomenon, according to an online observer, is simply "changing a place to sleep".
A lie-down traveller and graduate from Peking University, known as @Luocigaoqianxiaoni, quit her job and travelled to various Chinese cities and towns to rest in five-star hotels.
As well as enjoying the top-quality service provided by the hotels, she told The Paper that "the most important thing about travel was to make herself feel happy and healed".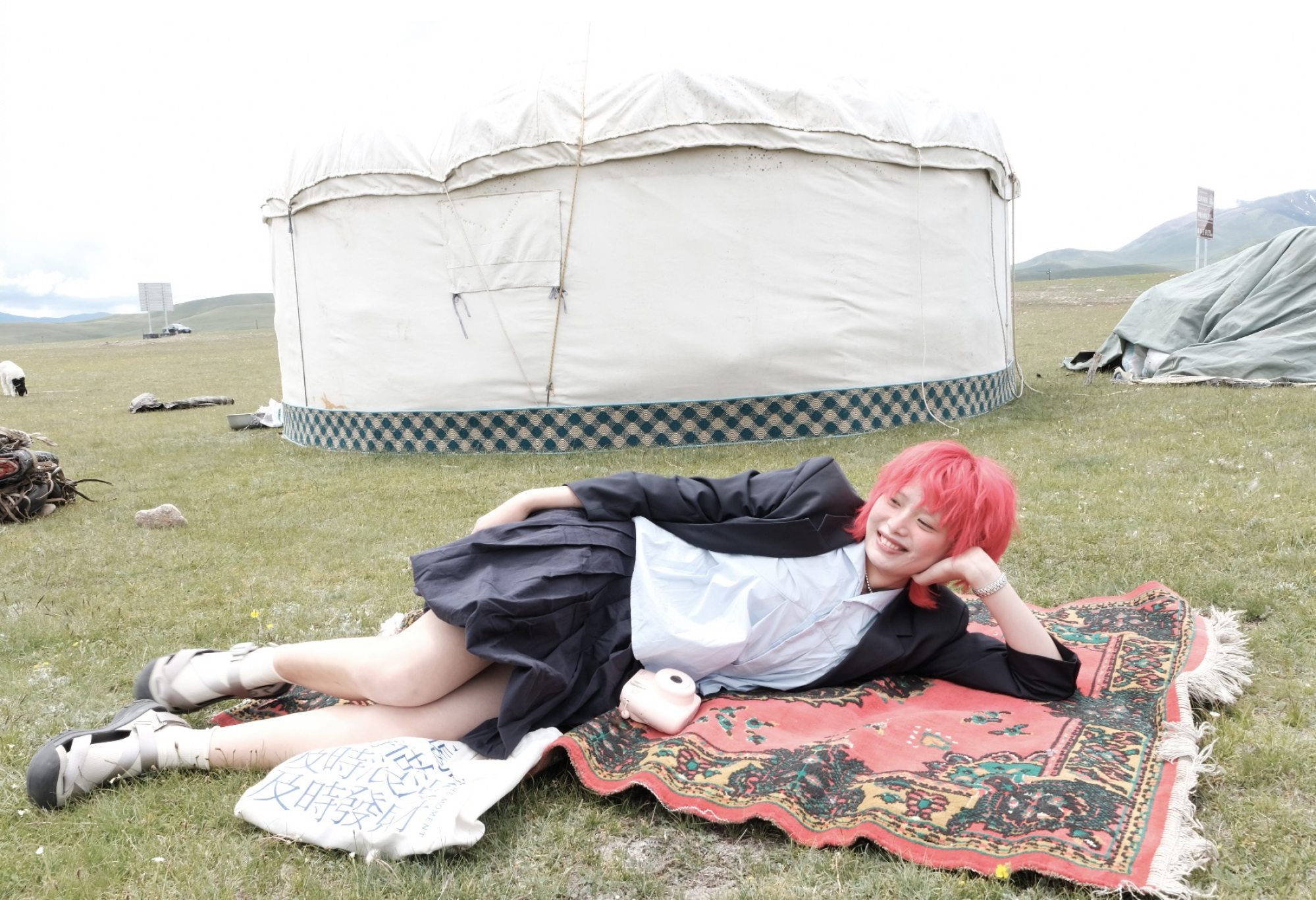 Another person, 24-year-old Tudou, practised "lie-down travel" in a cost-free way by lying flat in the parks of Shenzhen in Guangdong province.
She said by lying on the ground in parks she could "feel nature wholeheartedly", letting it cleanse her soul.
She told The Paper that this style of travel also inspired her because she "does not need to spend money to be happy".