WHO handover: Ethiopia's Tedros takes helm as head of UN health agency
Tedros Adhanom will take over on July 1, succeeding Margaret Chan Fung Fu-chun from Hong Kong
Africa, where viruses such as HIV, Ebola and Zika emerged, has its first chief of the UN health agency.
Tedros Adhanom Ghebreyesus, a former Ethiopian minister of health, was elected Tuesday as the next director-general of the World Health Organisation, becoming the first non-medical doctor and the first African tapped to lead an influential agency that helps set health priorities worldwide.
Health ministers and other senior envoys to WHO's annual World Health Assembly elected Tedros over Dr David Nabarro of Britain, a UN veteran, in a third and final round of voting. Tedros received 133 votes to Nabarro's 50, with two abstentions. The third candidate, Pakistan's Dr Sania Nishtar, was eliminated in the first round of voting.
Tedros will become the eighth director-general of the UN agency founded in 1948, and the first elected in a competitive race before the full assembly. Previous WHO chiefs were selected by the agency's executive board, and the assembly's approval was essentially a rubber stamp.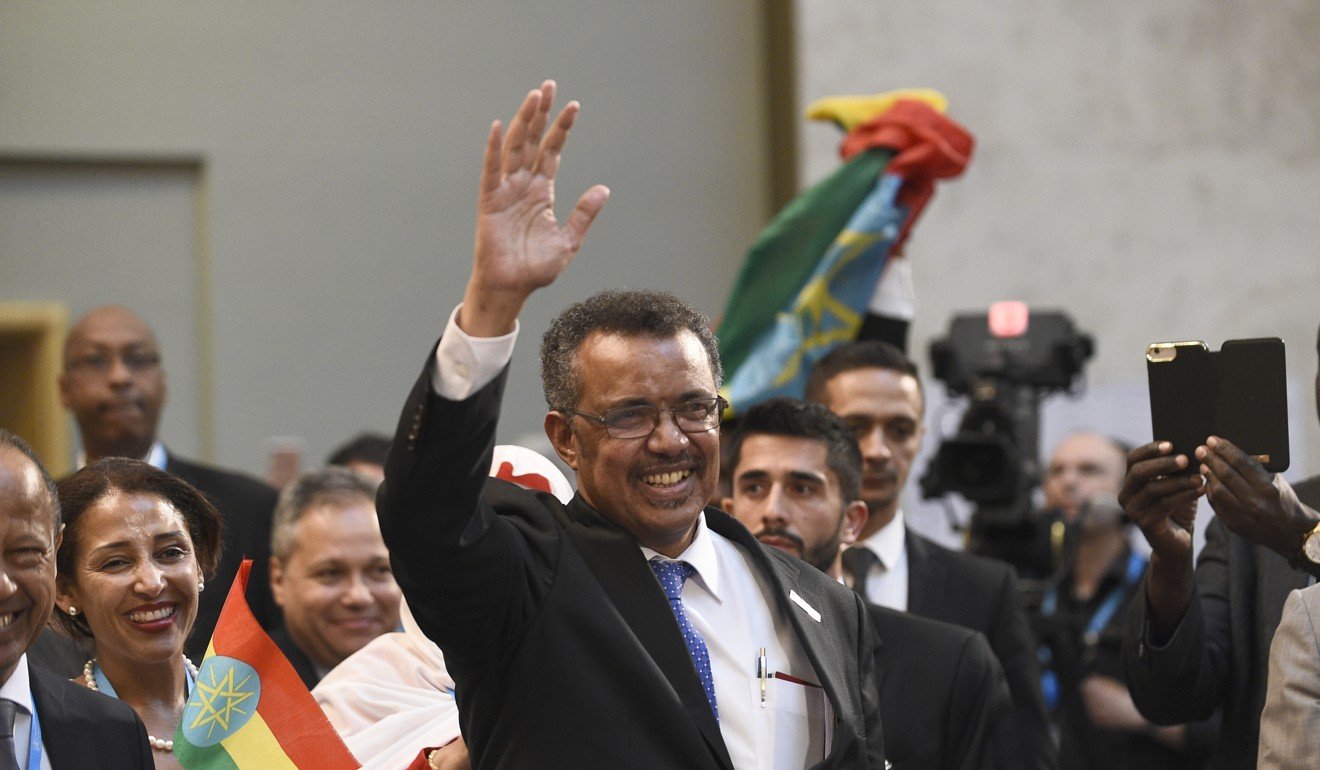 In his victory speech, Tedros noted it was "challenging times for global health" but added that "all roads lead to universal health coverage," calling it his central priority. He said only about half of the world's population has access to health care "without impoverishment."
"This election has been unprecedented in that it brought transparency to the organisation, and even greater legitimacy to the director-general," Tedros said. "I will exercise this legitimacy to bring the change and reform we need for this noble organisation to reclaim its trust from member states and from every citizen of the world."
Ethiopian supporters hugged and high-fived each other after the announcement. Tedros, who prefers to go by his first name, will succeed
Margaret Chan Fung Fu-chun
, a former Hong Kong director of health who is ending her 10-year tenure on June 30.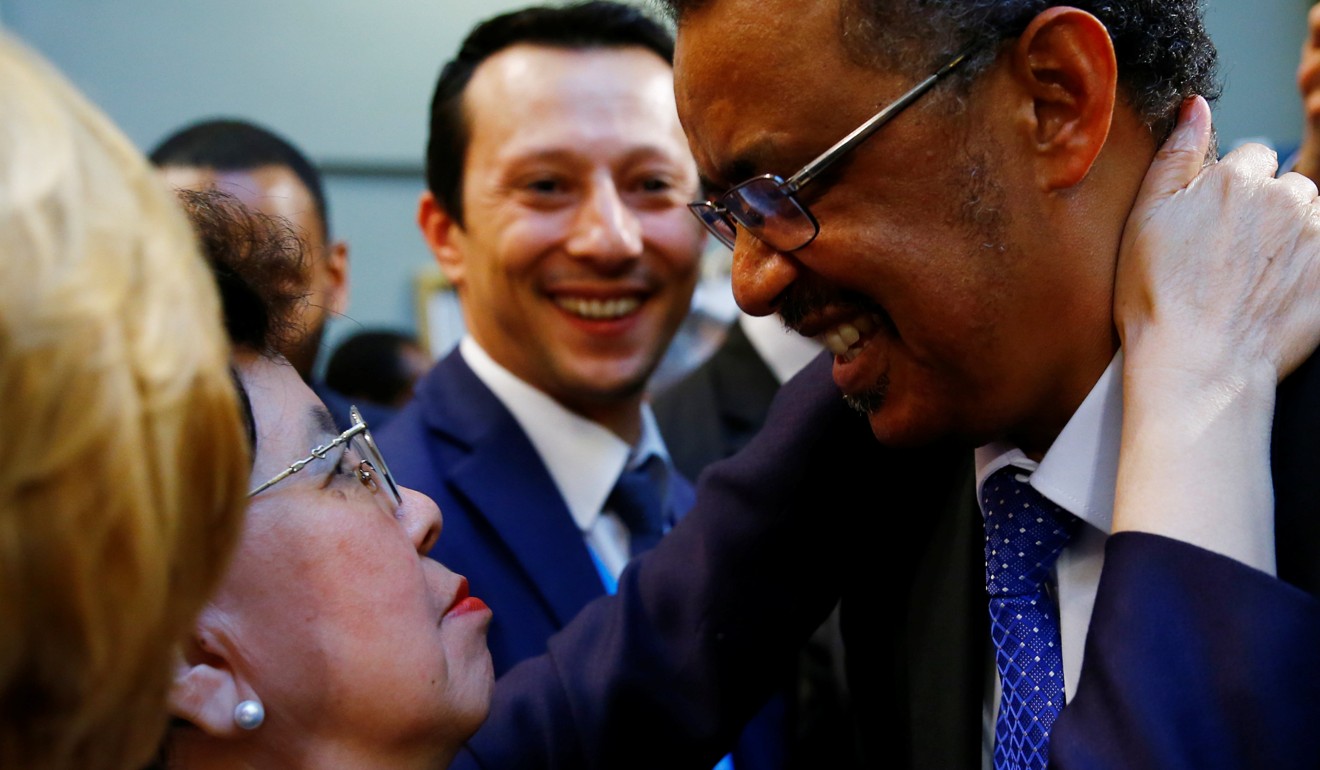 The WHO director-general wields considerable power in setting medical priorities that affect billions of people and declaring when disease outbreaks evolve into global emergencies.
The agency has stumbled in recent years, most notably in its error-prone response to the 2014 Ebola outbreak in West Africa. All three candidates had vowed to overhaul the agency to restore credibility.
Of the U.N. health agency's 194 member states, 185 were eligible to cast ballots. Nine others either were in arrears on their dues or not represented at the gathering.
Health and Human Services Secretary Tom Price of the United States, a key WHO donor, attended the assembly and joined an outpouring of congratulatory messages. Price also urged WHO nations to "commit to further enhancing the transparency and accountability" and carry out reforms under Tedros' five-year term.
Billionaire philanthropist Michael Bloomberg, a WHO Global Ambassador for non-communicable diseases, said he looked forward to working with Tedros on issues like tobacco use, road safety and the prevention of drowning.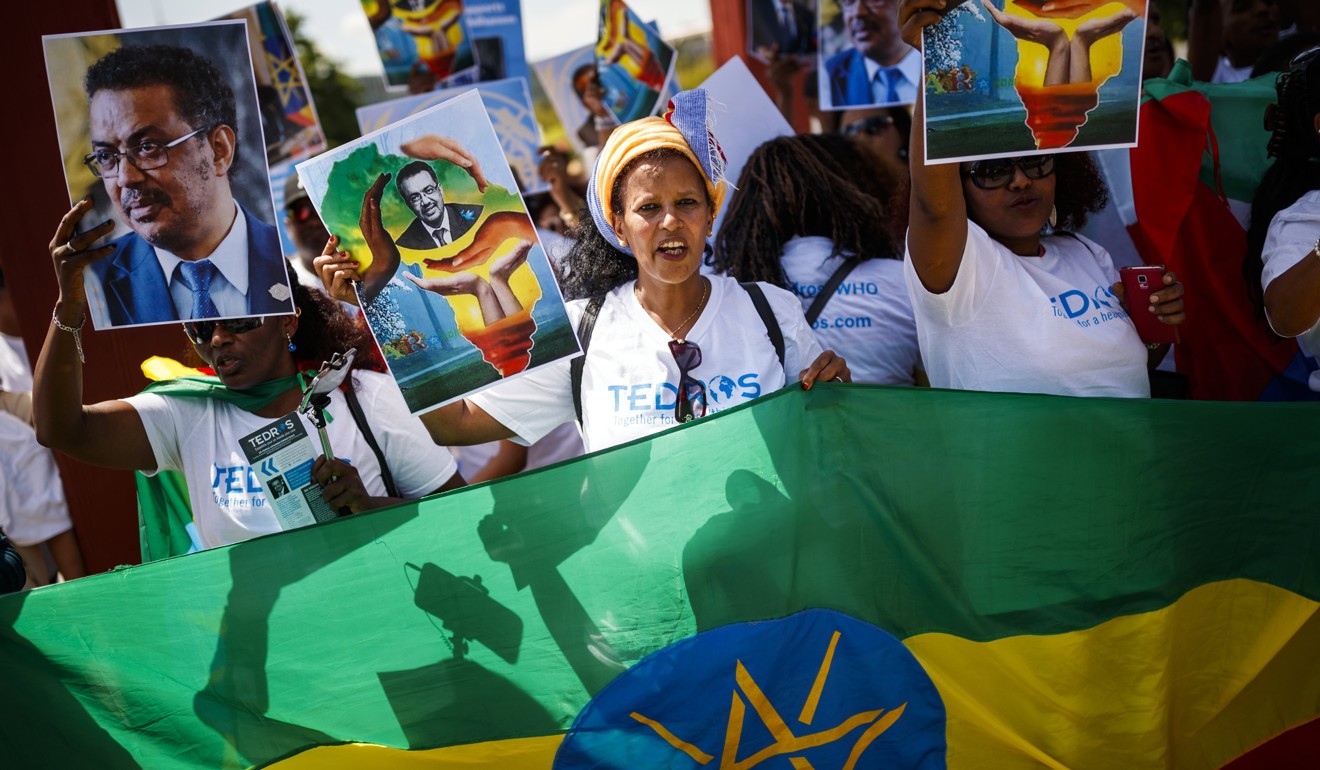 GAVI, the Vaccine Alliance, hailed Tedros' "commitment to immunisation", noting the boosting vaccination rates in Ethiopia.
Tedros' resume says he holds a doctorate in community health and a master of science in immunology of infectious diseases. He's been recognised for his study of malaria in Ethiopia, and in 2011 became the first non-American to receive the Jimmy and Rosalynn Carter Humanitarian Award. The next year, Wired magazine listed him as "One of 50 people who will change the world."
Tedros served as Ethiopia's Minister of Health from 2005 to 2012, then as its foreign minister for four years. As health minister, he drew praise for strengthening Ethiopia's health care workforce.
"Tedros is an excellent choice to lead WHO," said Dr. Thomas Frieden, an ex-director of the US Centre for Disease Control and Prevention. "He succeeded in Ethiopia, making remarkable health progress by rapidly reforming a sclerotic bureaucracy and implementing effective community-based services."
Still, Tedros' candidacy also drew controversy. He recently drew fire for allegedly covering up cholera outbreaks in Ethiopia.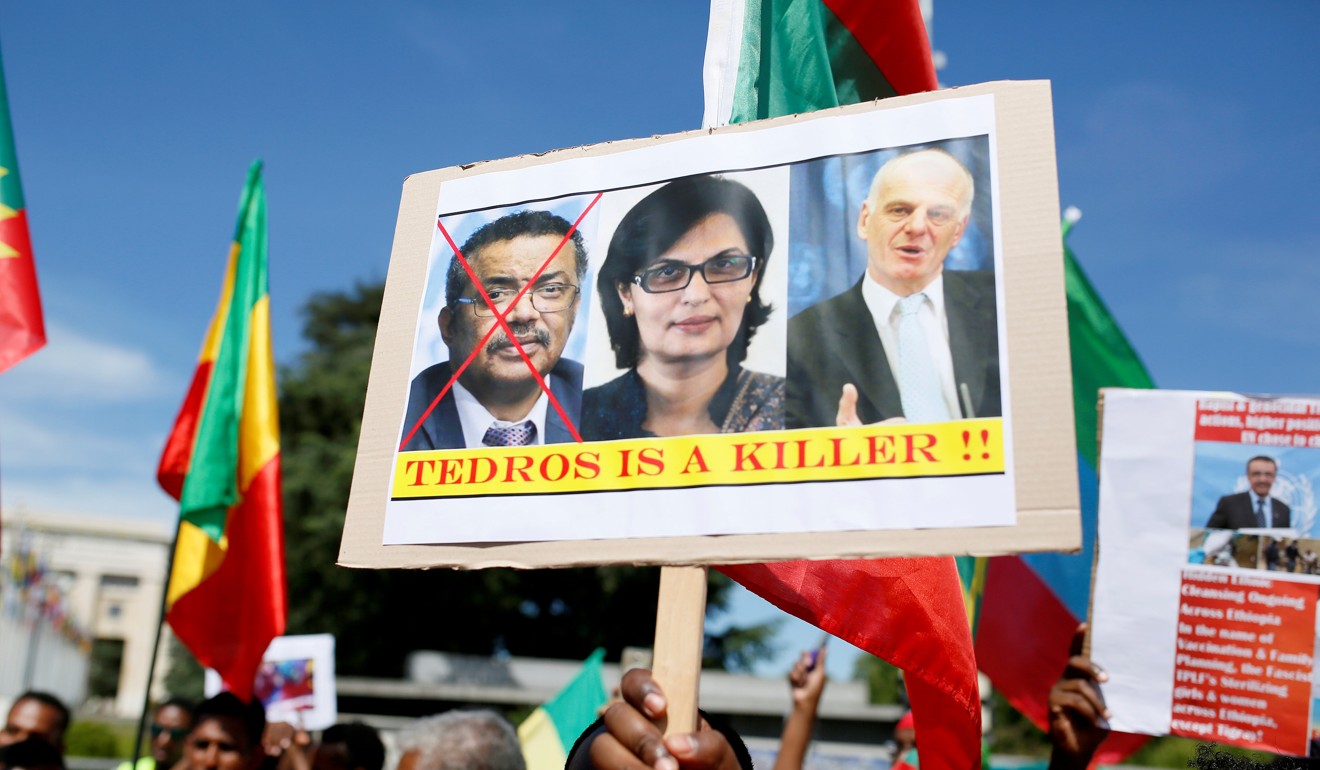 Critics say he worked for an authoritarian government that has killed hundreds of anti-government protesters and has imposed a strict state of emergency. About 200 protesters demonstrated Monday against his bid outside the UN's Geneva offices.
African delegations mostly displayed pride about their first WHO chief.
Jean-Marie Ehouzou, the African Union's top envoy in Geneva, expressed "happiness, happiness, happiness" at the result. "It's not only a question of symbolism," he said, citing him as African governments' choice. "It shows when we are united, we can do everything."
In his appeal to delegates before the voter Tuesday, Tedros noted that when he was a 7-year-old growing up in Ethiopia, his younger brother died of a common childhood disease. He did not specify the disease, but said it easily could have been him instead.
His humble background, Tedros said, taught him to refuse "to accept that people should die because they're poor." He said he would work "tirelessly to fulfil WHO's promise of universal health care," among other pledges.
"There is real value in electing a leader who has worked in one of the toughest environments," Tedros said, adding that he could "bring an angle the world has never seen before."
This article appeared in the South China Morning Post print edition as: W.H.O. picks Ethiopian politician for leader