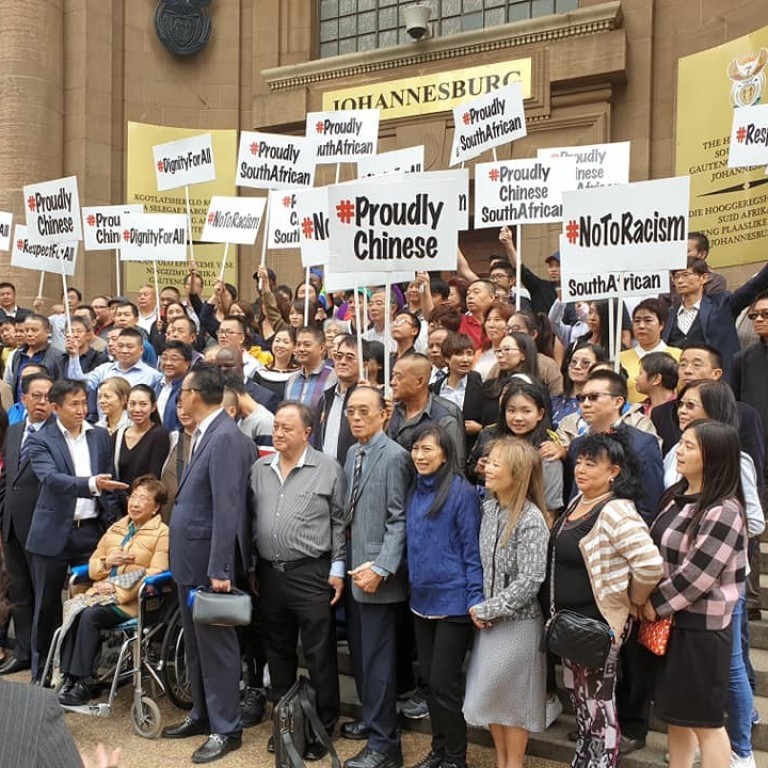 'Like a dagger in our backs': racism no longer just black and white as South Africa's Chinese fight hate speech
The Chinese Association and 40 other organisations seek severe penalties and unconditional apology from 12 individuals
Long-awaited court action follows racist and hateful statements made on social media after TV news show about Chinese demand for donkey skins
A courtroom showdown over "genocidal hate speech", labelling Chinese people living in South Africa as the "scum of the Earth", is underway in Johannesburg.
The anti-Chinese hate speech case began last month in the South Gauteng High Court's equality court.
Twelve respondents, alleged to have posted "humiliating and intimidating" comments online, according to The Chinese Association (TCA), are answering for their views.
The association's supporters flooded the public gallery of the court at the opening of the case which follows a January 2017 report by local investigative journalism television show Carte Blanche exposing the slaughter of scores of donkeys for their skins to be illegally exported for the Chinese medicinal market.
The episode elicited abusive attacks, mainly on social media, against people of Chinese descent in South Africa.
Some of the comments included: "I think we should start killing their (Chinese) children for a [hangover cure]", Chinese people are "vile, barbaric people", and "Chinese are the rot of the Earth", among others.
The attacks on people of Chinese descent are part a wider problem in South Africa whereby foreigners are routinely accused by locals of "stealing jobs" or as the source of crime, with overt violence and attacks usually occurring in the most impoverished communities.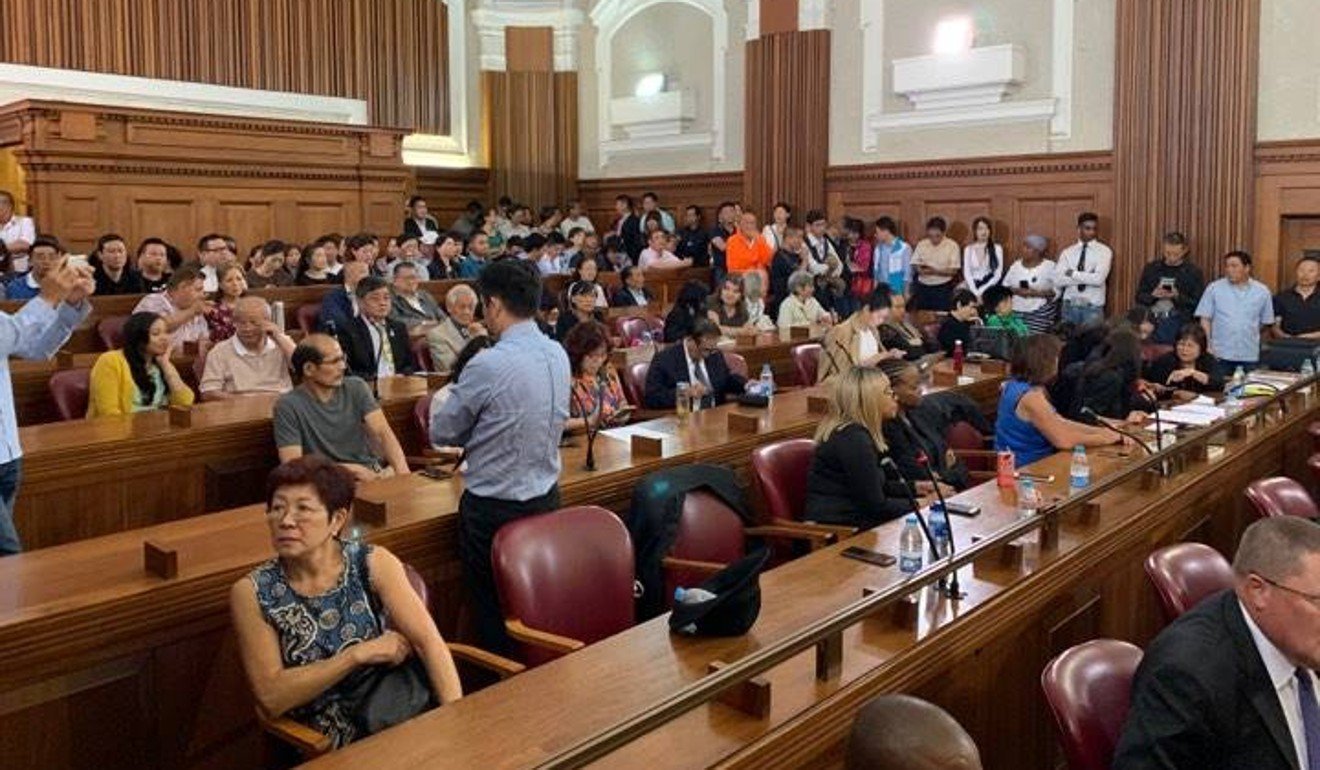 Over the last decade and a half there have been several rounds of violent xenophobic attacks on foreigners, some fatal, especially on those from Somalia, Zimbabwe, Nigeria and Malawi, with numerous homes and businesses torched.
Many of the people attacked live in semi-secluded communities, primarily for mutual protection, and most are asylum seekers or in South Africa officially as refugees.
Earlier this month there were further attacks on Malawians, a large number of whom work in South Africa, after similar upsurges of xenophobic incidents in recent months.
The Johannesburg township of Alexandra was closed off recently by angry residents using bricks, concrete blocks and burning tyre barricades amid claims there was a growing number of foreigners, mainly Africans, setting up shacks on the fringes of the township.
They accused the foreigners of being involved in crimes such as murder, muggings and dealing drugs.
In the equality court action, TCA and 40 other organisations are seeking severe sanctions against the 12 respondents, including criminal charges related to hate speech as outlawed under the South African constitution, damages and community service for a charity nominated by the complainants, along with an approved unconditional apology.
One of the accused, Mariete van der Linde De Klerk, was alleged to have posted on social media: "We need to get rid of Chinese in SA … they not welcome (sic). They steal our economy, dogs, rhinos and now donkeys. I think the same as the donkeys can be applied to our dogs and our pets."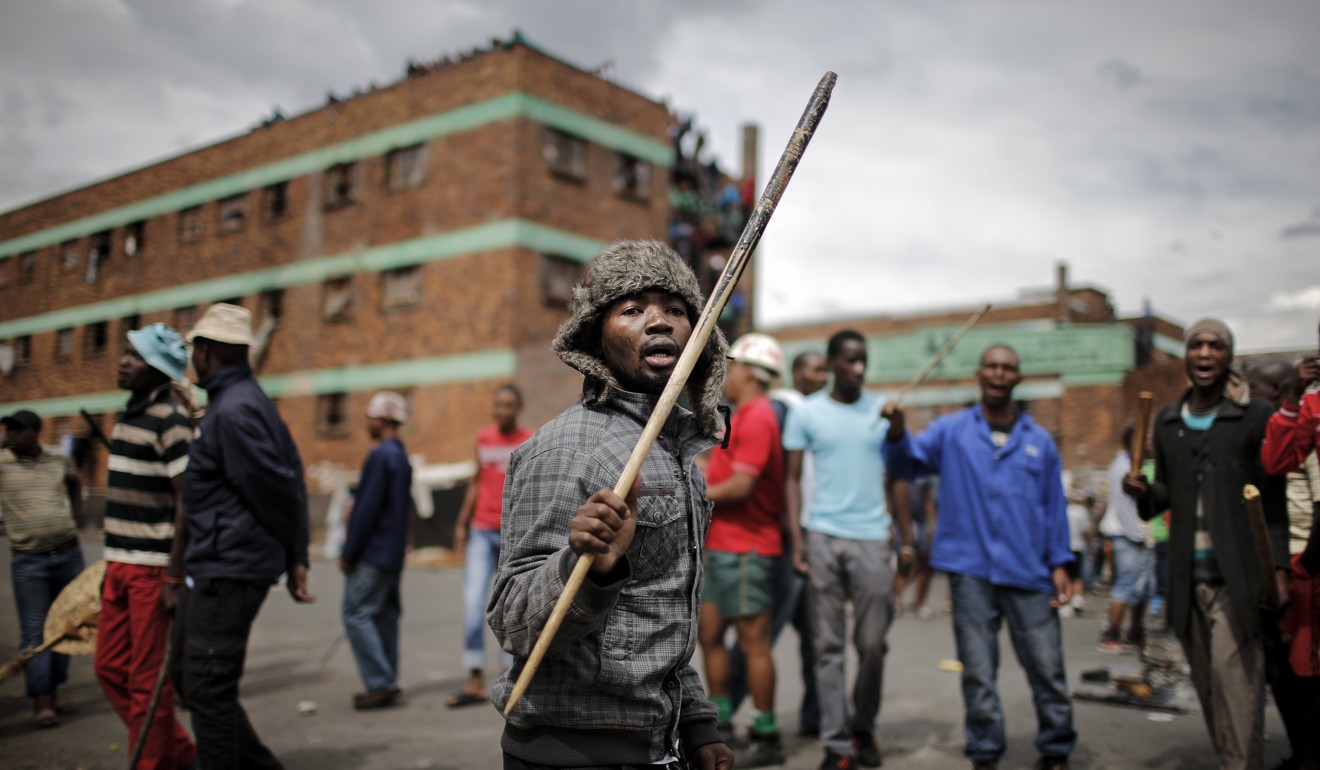 But even as it started, some two years after the offending comments were posted, the case was held up by respondents' claims they had not been provided material evidence in time so were not ready to proceed.
Those legal and technical arguments brought proceedings to a halt, pouring cold water on the hopes of complainants that their long-awaited day in court was finally to take place.
Instead of the case proceeding immediately with witness testimony, as expected, the respondents' request for a delay was referred to the presiding officer.
Lawyers for the complainants described the halt in proceedings as "abusive delays".
At issue in the case is whether the comments, which are being defended as "free speech" as enshrined in South Africa's human rights-oriented constitution, should enjoy constitutional protection when tested against other constitutional provisions outlawing hate speech and the impugning of the dignity of people, as individuals or as groups.
Experts are to testify to the hurt and intimidation members of South Africa's Chinese community say they experienced because of the comments.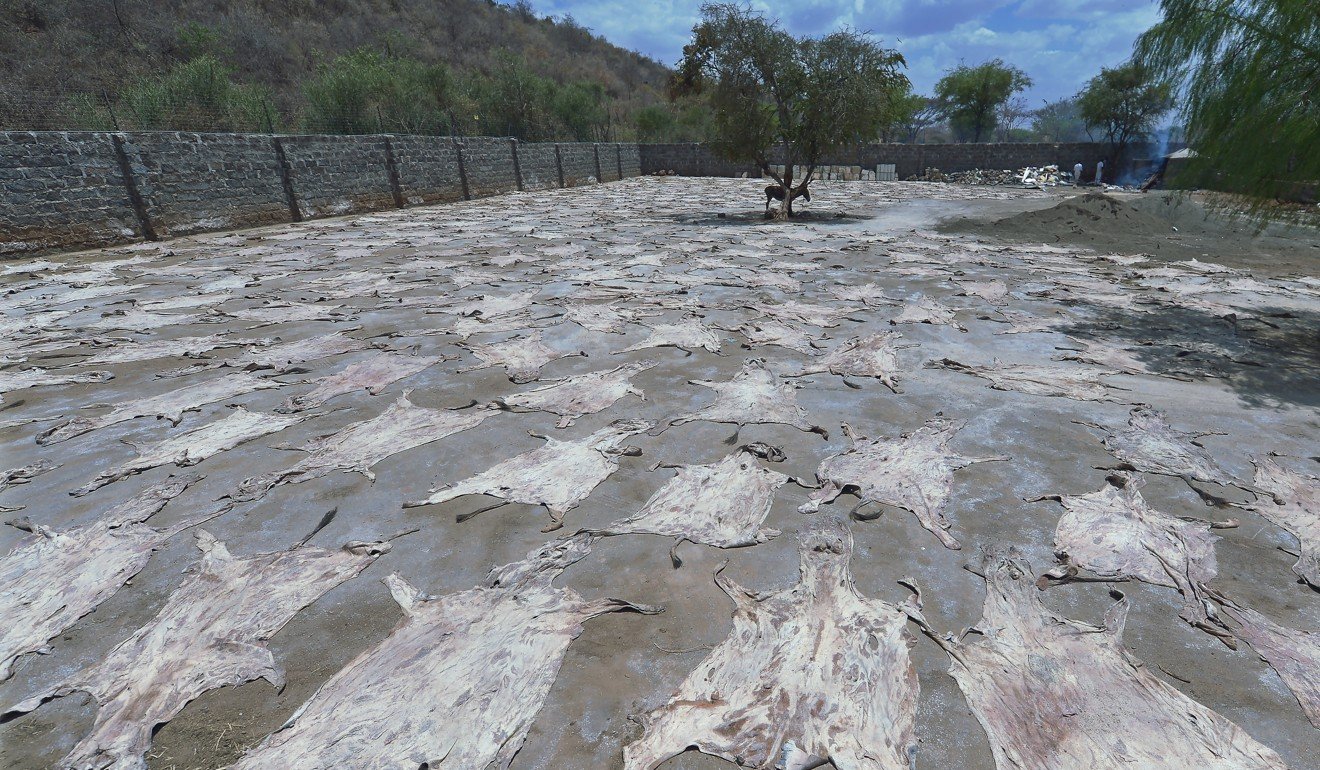 TCA president Erwin Pon, in court for the opening of the trial, said hearing the anti-Chinese comments again was as hurtful as when they were first made over two years ago.
"Those words – hearing that Chinese people are savages and barbarians – were like a dagger in our backs again. It is painful sitting through it, but I think it's an important process," Pon added.
Faizel Ismail, on behalf of TCA, said the respondents' "abusive delays" were deliberate and amounted to a "Stalingrad-type operation", referencing the bitterly contested defence by the Soviet Union of that city against sustained assaults by Hitler's forces in the second world war.
"They are trying to deny the complainants' day in court, for which they waited two years," Ismail complained to the court.
Initially, the case cited only 11 respondents but a 12th was added.
Judge Motsamai Makume dismissed with costs an application by Tracy Terink, who allegedly called Chinese South Africans "despicable savages", to be excluded from the hearing.
The matter escalated from the investigative television report on alleged inhumane treatment of donkeys into a social media "mob attack" on Chinese in general.
The hate-filled comments found their way onto the Chinese Association's Facebook page where members post mostly in English.
The posts led to TCA (Gauteng) and many supporters expressing their outrage and the laying of hate speech charges against various posters, including those who responded on a local donkey sanctuary Facebook site in January and February 2017.
Well-known South African political commentator and columnist Eusebius McKaiser said of the dispute: "This is not about hate, it is about the speech ... the speech was more unacceptable than hate. We understand that people say things in the spare (sic) of the moment that they later regret and cannot take back."
But TCA vice-chairman Francis Lai Hong said in response: "We feel that it is hateful, it takes away our dignity, makes us lesser human when we have already had that from (South African) legislation in the past."
He told South China Morning Post: "We have had first the Dutch East India Company, then successive colonial regimes and then the apartheid regime, all with discriminatory laws and attitudes towards Chinese people in South Africa. That is why we are so serious about this matter."
One member of the 300,000-strong Chinese community living in South Africa, Kai-Lie Chen, was quoted in local media as saying: "The very difficult question was, what do we do (with these anti-Chinese comments)? Do we stay quiet and silent as we have done for decades?"
The case resumed in late March, with Ismail telling the court: "The role social media plays in modern society cannot be underestimated.
"Social media can be a place for positive change. However it can also be a place where hate, division and racism are spread. It is critical to ensure, as the Equality Act endeavours to do, that hatemongering and racism are brought to an abrupt halt."
Emma Sadleir, of the Digital Law Company and TCA's first witness, presented evidence of the screenshots of the offending comments.
TCA argues that the respondents' comments constitute hate speech, harassment and unfair discrimination in terms of the Equality Act, which enforces the South African Constitution's enshrined protections of individuals' and group rights.
The case continues in June.
This article appeared in the South China Morning Post print edition as: Court battle over anti-Chinese racism