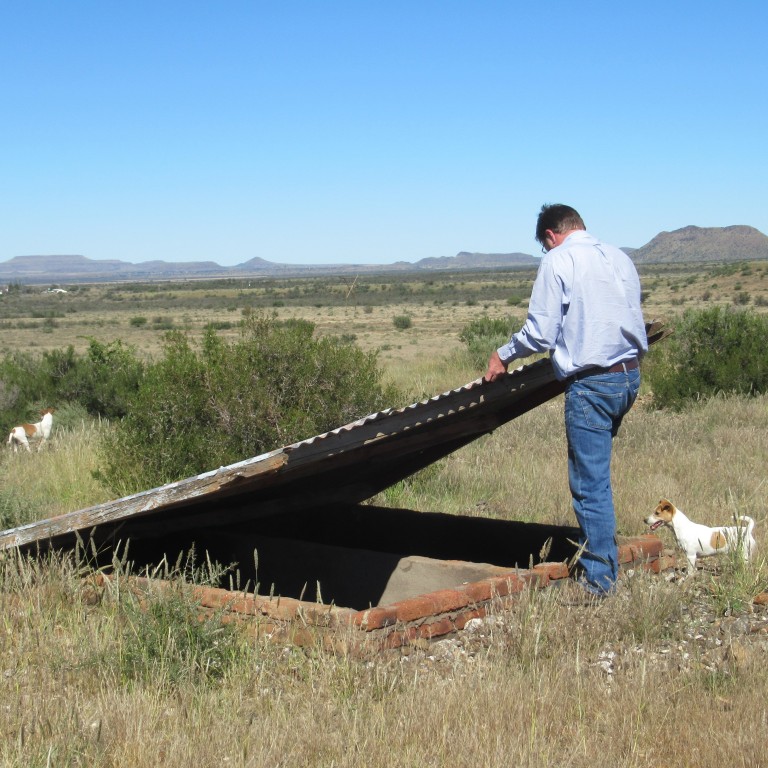 Meet the Suidlanders: South Africa's white nationalists prepping for a genocide doomsday in the rainbow nation
Their persecution claims have captured the attention of Donald Trump and international right-wing groups, much to the annoyance of Pretoria
'Our concept is about fleeing a crisis, regrouping and if necessary operating a defence,' says Suidlanders member Simon Roche
Simon Roche stands over the grave of a Boer farmer in the vast, arid Karoo. Although the burial spot is ready, the farmer is still alive and the grave is instead packed full of emergency supplies for the day South Africa's black majority turn on the white minority.
Such is the fear of the Suidlanders, a white nationalist group who are prepping for civil war 25 years after Nelson Mandela pledged reconciliation for the "rainbow nation" in the wake of the brutal apartheid system.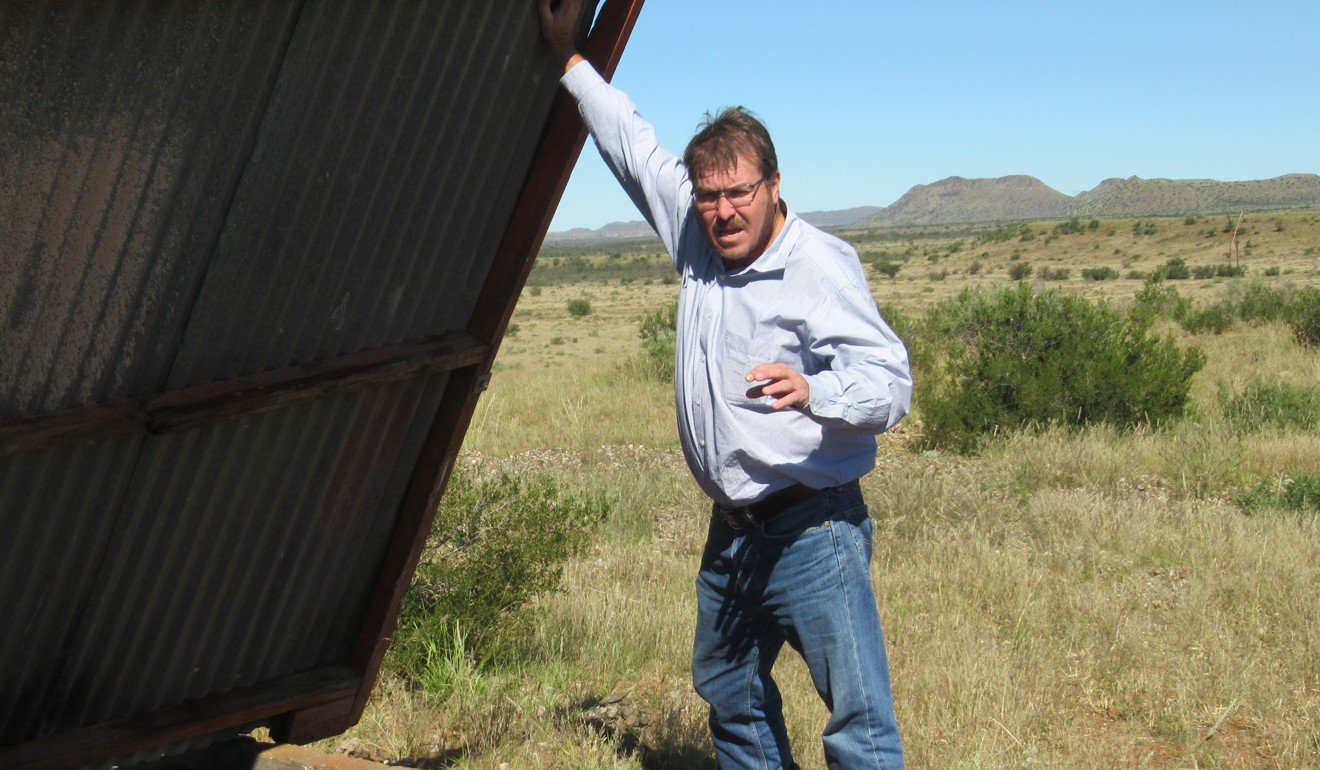 Roche and his fellow Suidlanders contend that a "genocide" of white South Africans is already happening and have been courting right-wing organisations all over the world through an intense media campaign.
Their message has even reached the ears of Donald Trump. The US president last year infuriated the South African government by tweeting about "the large scale killing of farmers".
Similarly, Australia's Home Affairs Minister
Peter Dutton
wanted to expedite visas for "persecuted" white South African farmers.
When Roche was in the United States for six months lobbying for support, he met white nationalist Richard Spencer and David Duke of the Ku Klux Klan, but did not really like either of them. He complained that the KKK's former grand wizard made the Suidlanders – who were on a tight budget – buy him a pricey oyster lunch.
Roche insists the Suidlanders are a civil defence group who are only escaping imminent slaughter, but are prepared to fight and die doing so.
"Our concept is about fleeing a crisis, regrouping … and if necessary operating a defence," says Roche, a bellicose and talkative 48-year-old who constantly contradicts himself while railing against "the mainstream media", "the globalists" and "political correctness".
The group believe there are inherent differences between the races.
"It's f***ing science, man," Roche says. "It's beneath me to condescend to the pretension that Alsatians and Jack Russells are the same."
Roche puts the number of Suidlanders at 150,000, but there is no list of names to verify the number.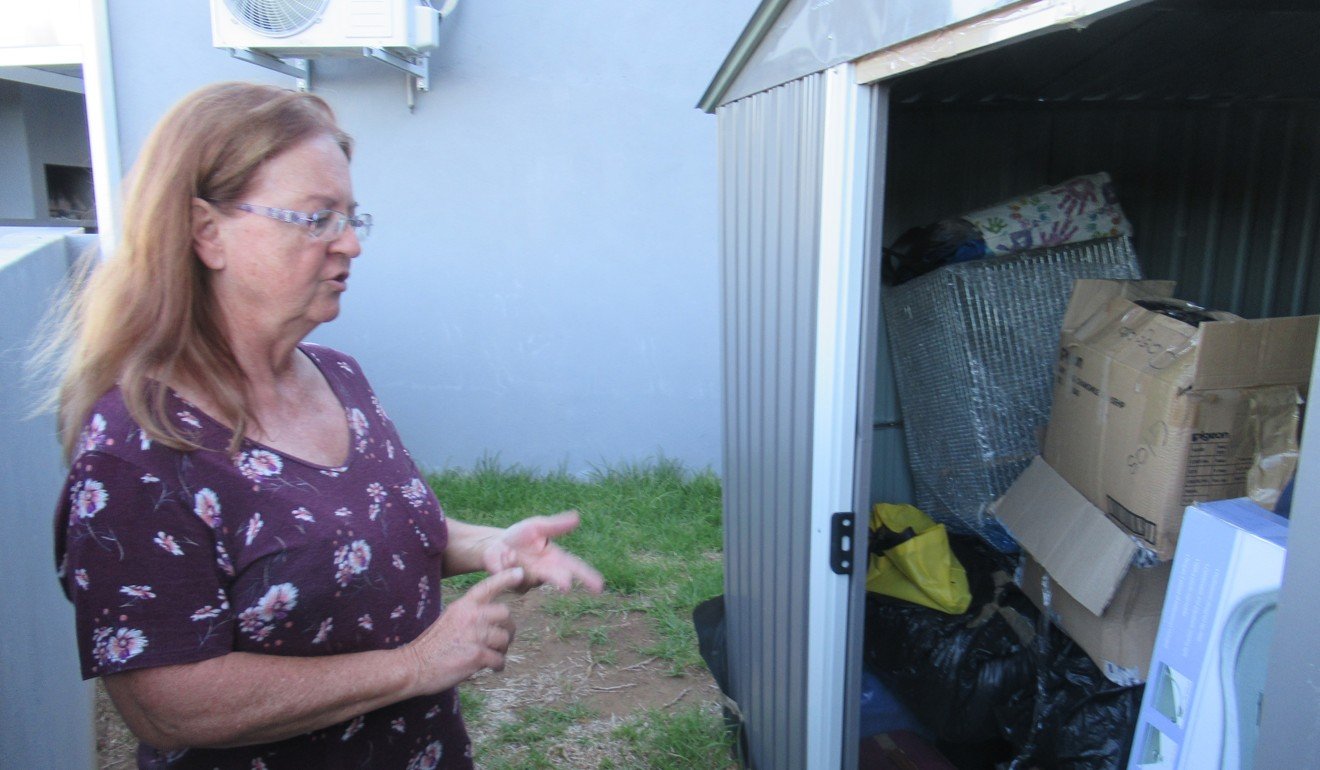 "There's this wave of people coming … because they're escaping the new South Africa and it's not entirely motivated by white supremacy," he insists. "They just don't want to live in filth."
Vanderkloof is a seven-hour drive from Johannesburg, most of it through sparse veld, then semi-desert. The remote village, by a dam on the picturesque Orange River, is the centre of Suidlander prepping operations.
Barefoot, blonde-haired children greet you with suspicious eyes and a meek goeie more (Afrikaans for good morning), as dogs yap behind barbed wire. At a bar on the hill, a group of rugged, middle-aged men – wearing shorts despite the autumn chill – are drinking beers at 10am.
The village has not moved on much from the days of racial segregation, with black residents still mostly living in a different section.
As well as the farmer's grave-to-be, there are numerous old caravans filled with canned food, medical supplies and fuel. Cameras line the only bridge into the village. There are radio transmitters for communication and tunnels through the mountains from when the dam was built.
There is also empty accommodation for the day white refugees turn up bedraggled and hungry after fleeing the cities.
Despite their contempt for black rule, the Suidlanders do not plan to leave South Africa but rather huddle in this remote corner, behind a "line of defence".
Pushed on whether they have weapons, Roche says private individuals in Vanderkloof may have, but not the group. A Suidlanders video posted to YouTube shows footage of sniper practice.
"Every single criterion for genocide is being fulfilled," says Roche, referring to the murder of some white farm owners.
The government says the killings are part of the generally high rate of violent crime in South Africa and points out that black farmhands have also been killed. In 2017 and 2018 police recorded 62 murders on farms – less than the previous year and a tiny percentage of the 20,336 murders across the country in the same period.
But the Suidlanders claim they are being targeted.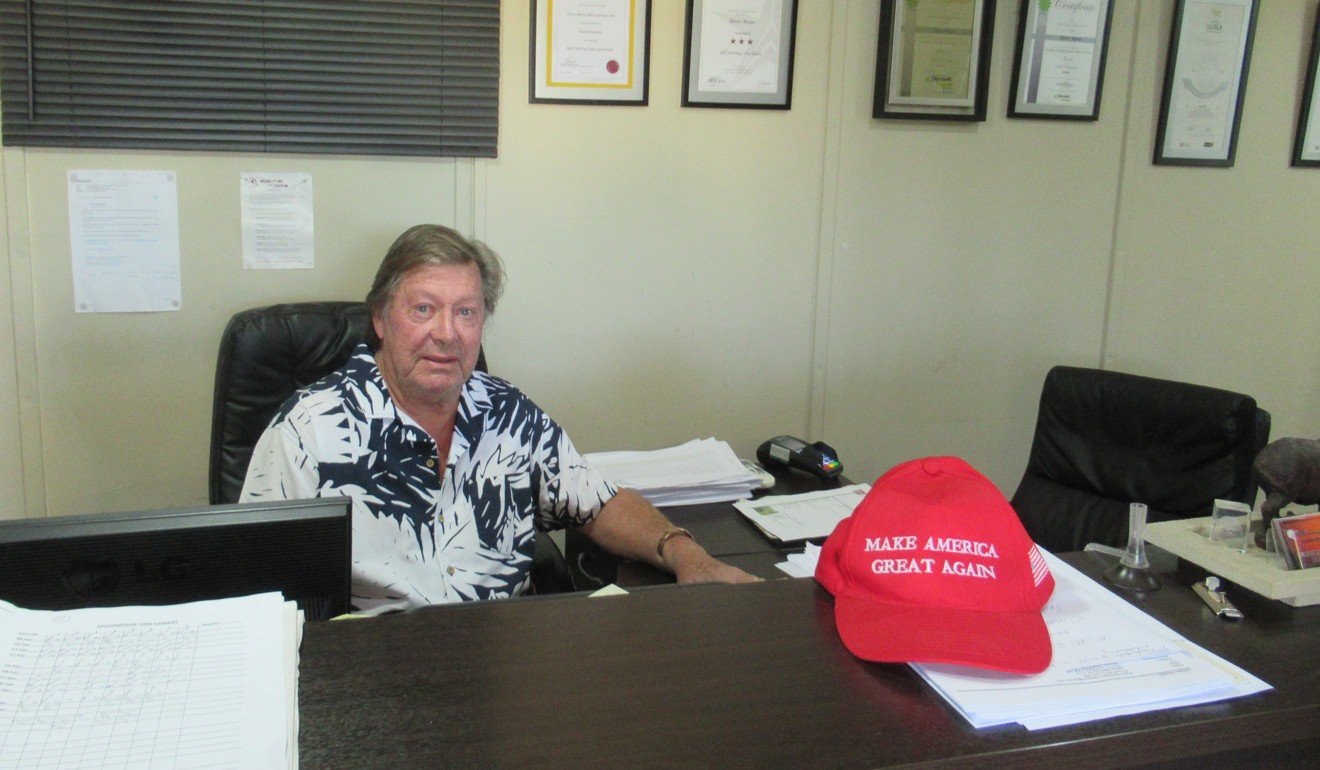 "It's a coordinated extermination plan that's intended to frighten people off the land. It's a precursor to open warfare," says Roche.
Land was a contentious issue before South Africa's May 8 elections.
White people – about 8 per cent of the population – still own some 72 per cent of private land. The governing African National Congress has pledged to start expropriation without compensation. That promise worries those who fear a repeat of the land invasions in neighbouring Zimbabwe in the early 2000s, which saw some white farmers attacked and ultimately destroyed the country's economy.
But
President Cyril Ramaphosa
stressed that would never happen in South Africa and there would be no land "grabs". On the campaign trail, he urged young white South Africans not to emigrate but to stay and contribute.
The ANC has always stood for inclusion and unity, but Roche and others point to violent rhetoric coming from another party, the radical Economic Freedom Fighters. Their leader, Julius Malema, has said he is not calling for the slaughter of white people "for now".
Down the road from Vanderkloof is Orania, a white-only enclave of Afrikaners.
Eric Bornman, another member of the Suidlanders, has a small piece of land with several horses. He says it's the only place in South Africa he feels safe.
He is a huge Trump fan like lots of people here – one guest house owner even has a red "Make America Great Again" cap.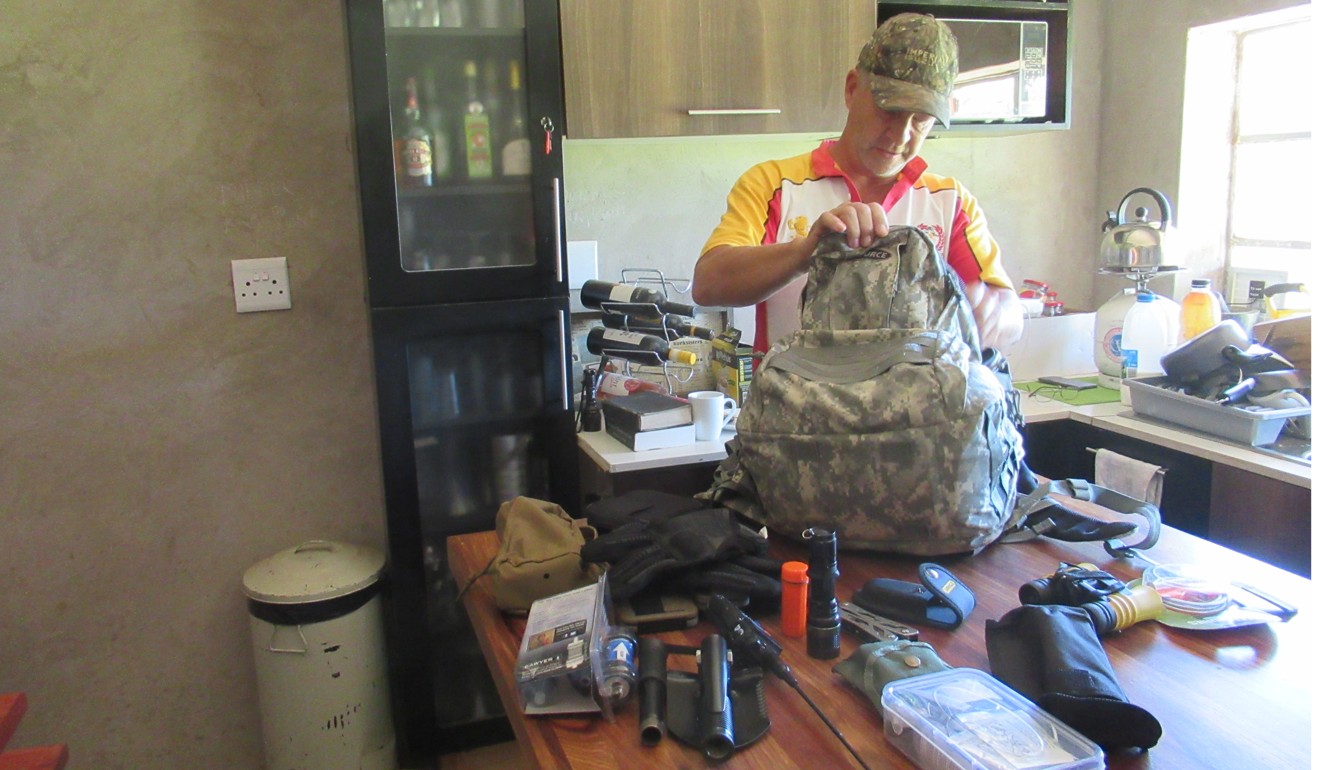 "We practice evacuating [from Johannesburg] in convoys," says Bornman, as he unpacks the camouflaged 'survival bag' all Suidlanders are expected to have by their door. It contains a compass, knife, water purification tablets, a walkie-talkie and other gear.
Back in Vanderkloof, Roche goes everywhere in the village with his two beloved Jack Russells, Pebbles and Casimir.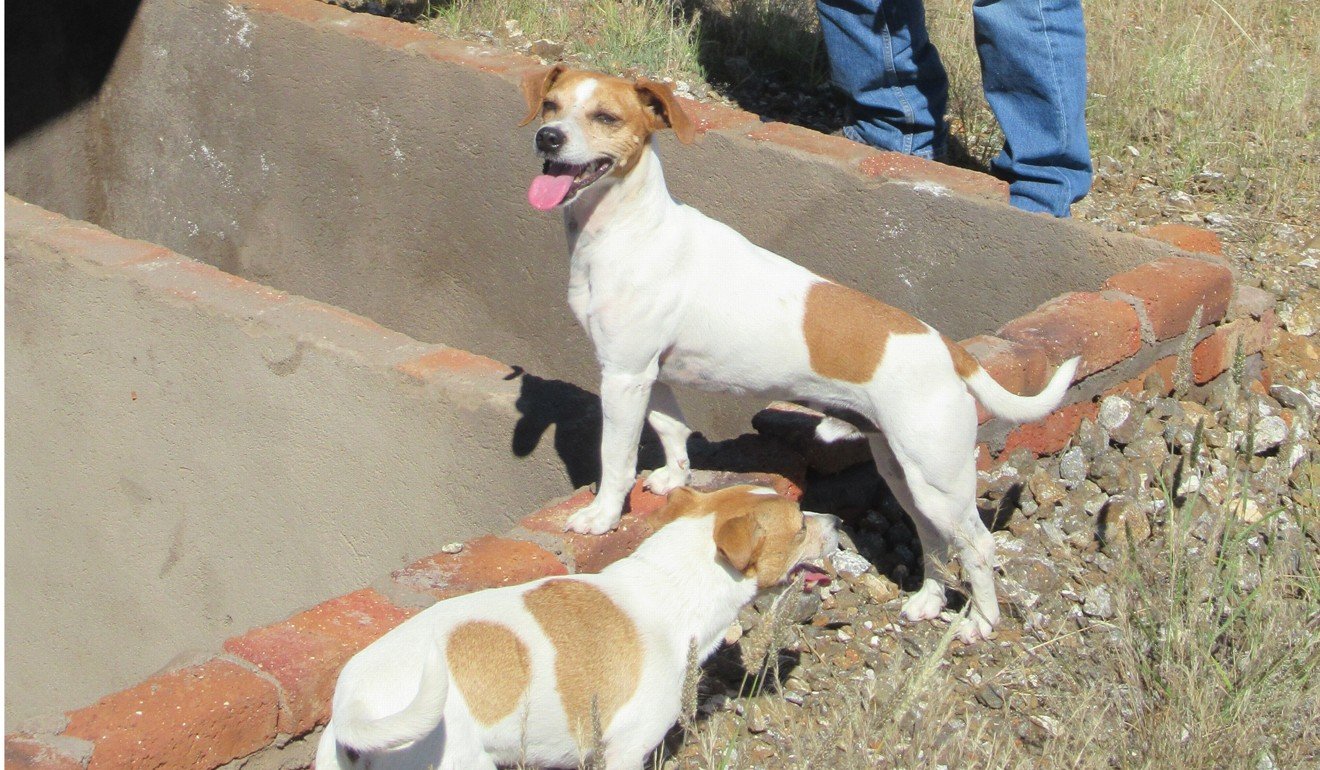 However, he says, he will "have to put a bullet in their brains" when the doomsday scenario the Suidlanders are preparing for arrives. There simply will not be enough food for them, he says with some regret.
He plans to kill Pebbles first.