Africa
Get more with myNEWS
A personalised news feed of stories that matter to you
Learn more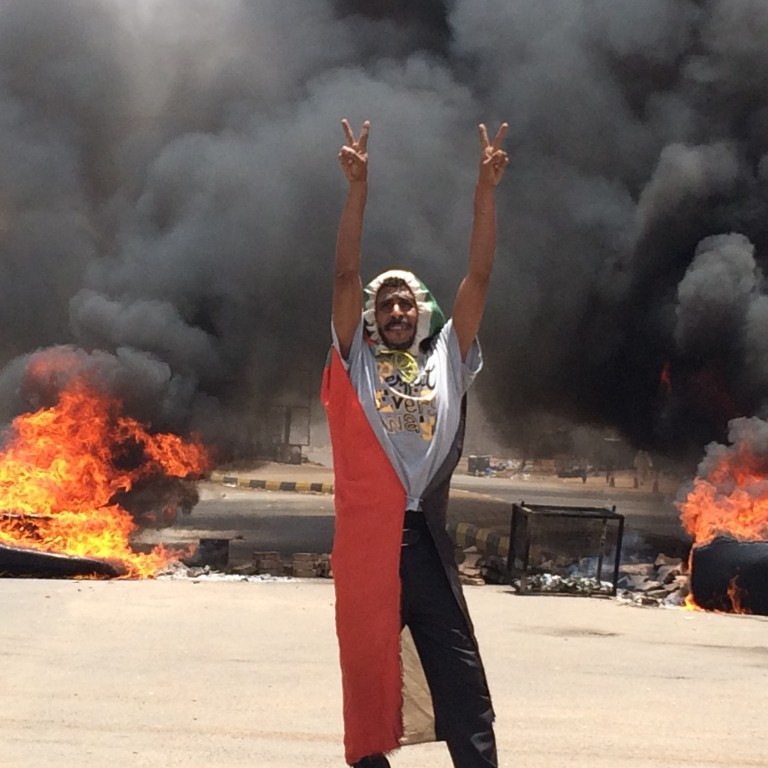 'Bloody massacre' in Sudan as security forces crush pro-democracy camp on June 3
More than 35 dead as Sudan forces forcefully break up a weeks-long sit-in outside Khartoum's army headquarters
Talks on demand to hand power to civilians stalled
Sudan security forces crushed a long-running pro-democracy protest in the capital, reportedly killing at least 35 people, as the country's military rulers cancelled an agreement to surrender power to a civilian government.
Gunfire and explosions rocked the site outside army headquarters in Khartoum on Monday, which came a day before the 30th anniversary of the Chinese crackdown on student demonstrators in
Tiananmen Square
.
The head of the ruling military council said on Tuesday that protest leaders shared blame for the violence, accusing them of dragging out negotiations and seeking to keep other sectors of Sudanese society out of an interim government.
General Abedel-Fattah Burhan also said that the council was cancelling all its agreement with protest groups and would call elections within nine months.
Burhan added the election would take place under "regional and international supervision".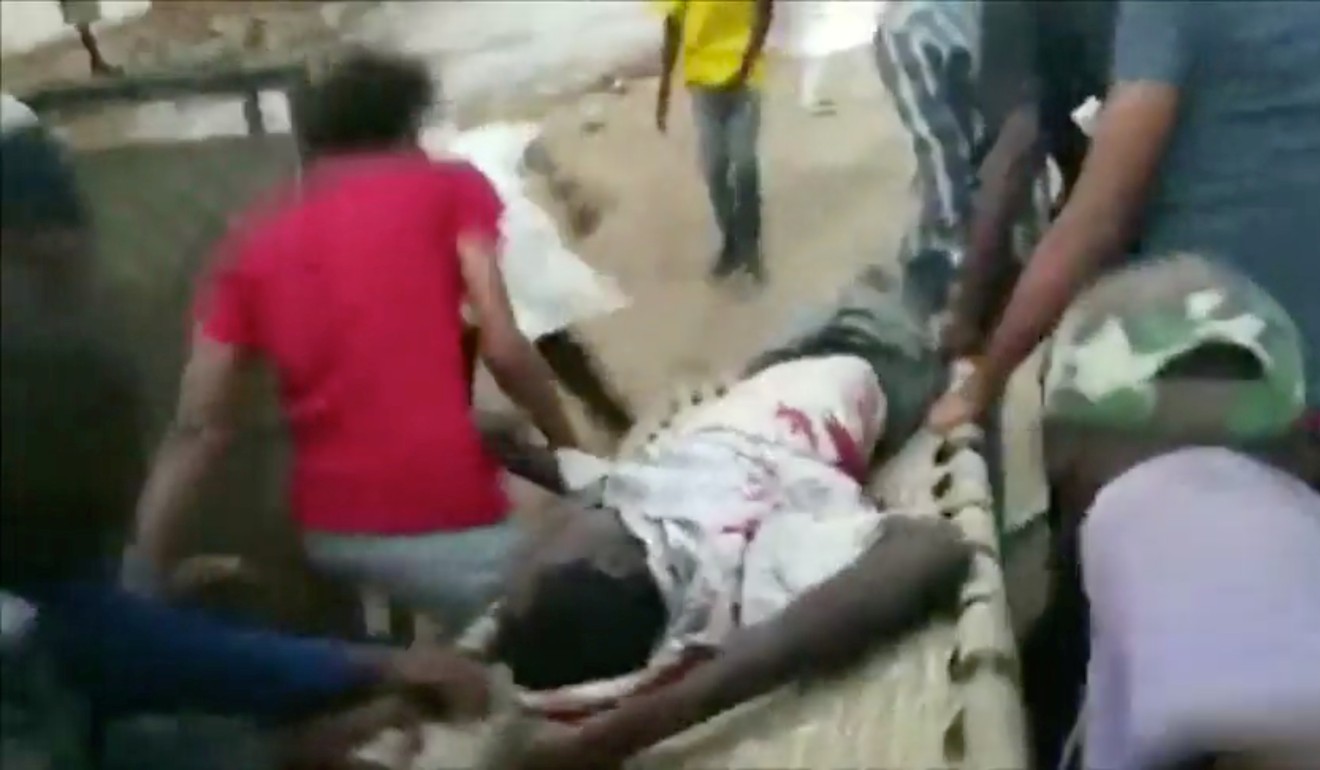 The most serious violence in Khartoum since Bashir was ousted on April 11, it threatens to bolster opposition claims the military isn't interested in the democratic transition it has pledged within two years.
The Sudanese Professionals Association, which spearheaded nationwide protests that started in December, said Monday's crackdown amounted to a "bloody massacre".
"This is a critical point in our revolution. The military council has chosen escalation and confrontation," said Mohammed Yousef al-Mustafa, a spokesman for the association.
"Those are criminals who should have been treated like al-Bashir. Now the situation is either them or us, there is no other way."
The Sudan Doctors' Committee said the exact death toll was unclear because "armed militias and security forces are surrounding the hospitals and attacking and arresting doctors".
The military council earlier said that security forces had been trying to clear an area near the protest camp when those it was chasing fled into the sit-in site, leading to the shooting deaths and injuries.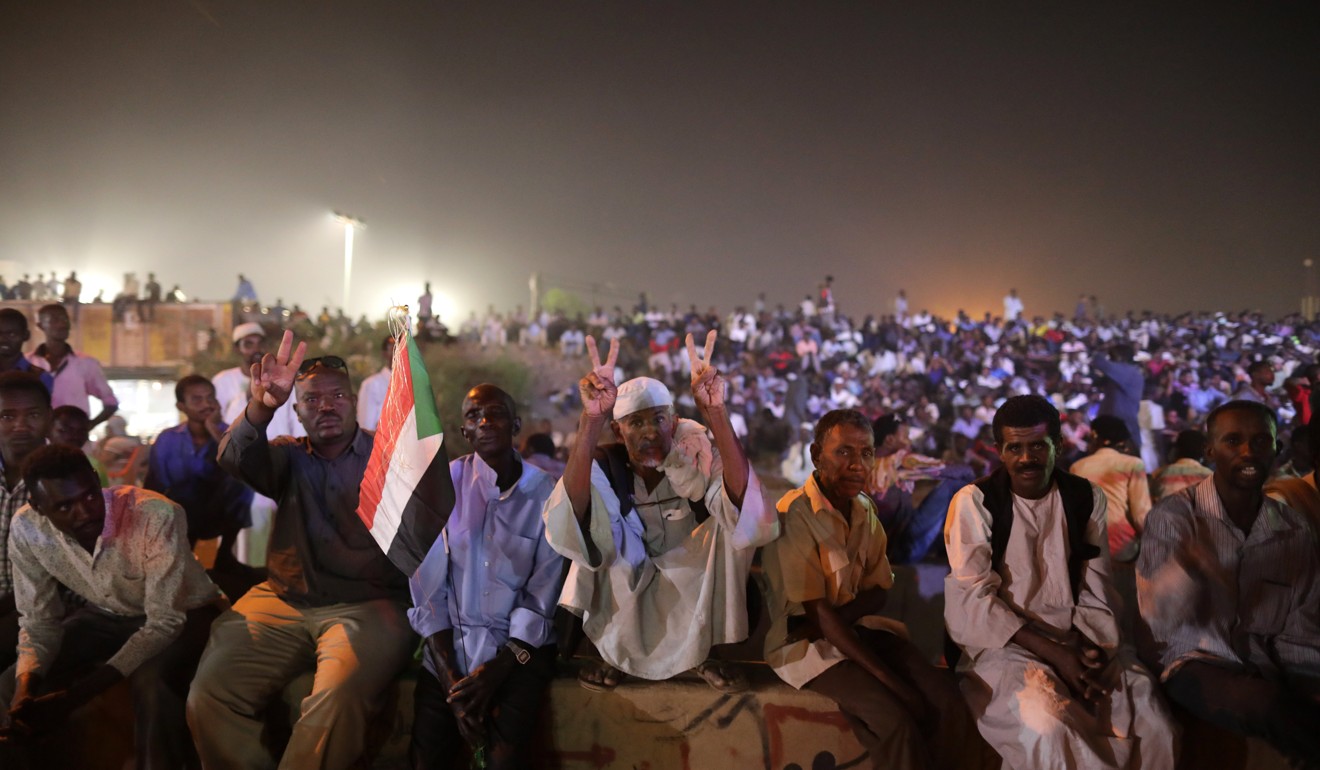 But activists said the assault appeared to be a coordinated move, with other forces attacking similar sit-ins in Khartoum's sister city of Omdurman and the eastern city of al-Qadarif.
The reasoning echoed that of Egyptian authorities when they sought to disperse protest camps organised by the now-outlawed Muslim Brotherhood.
That effort in 2013 left hundreds of people dead.
UN Secretary-General Antonio Guterres condemned "the use of force to disperse the protesters at the sit-in site" in a statement and said he was alarmed by reports that "security forces have opened fire on medical facilities".
Amnesty International urged the UN Security Council to consider imposing sanctions on members of Sudan's ruling military council.
Dozens of people were wounded, al-Hadath and other Arab television stations reported and hundreds were reportedly arrested.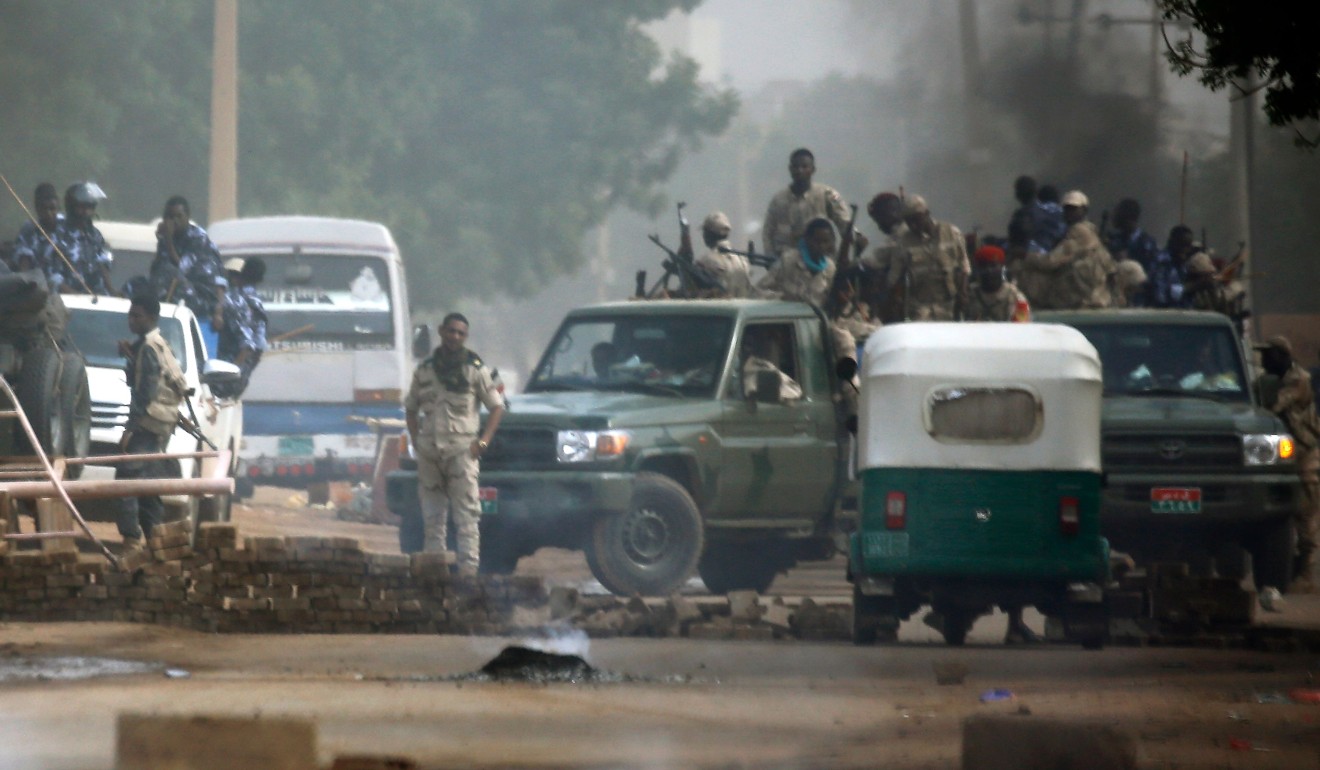 Photos posted online showed dozens of men and women lined up on the pavement, sitting or lying face down, under guard by troops.
The military council ousted al-Bashir in April after months of protests against his authoritarian rule.
It had agreed a three-year transition period for transferring power to a civilian administration and that parliament be composed of 300 members for the transition, with around two-thirds from the protest alliance and the rest drawn from other political groups before talks broke down on May 20
Authorities have recently described the Khartoum sit-in, marked by a carnival atmosphere, as a threat to public order.
Western governments were quick to condemn Monday's violence, though they offered little in the way of concrete resistance.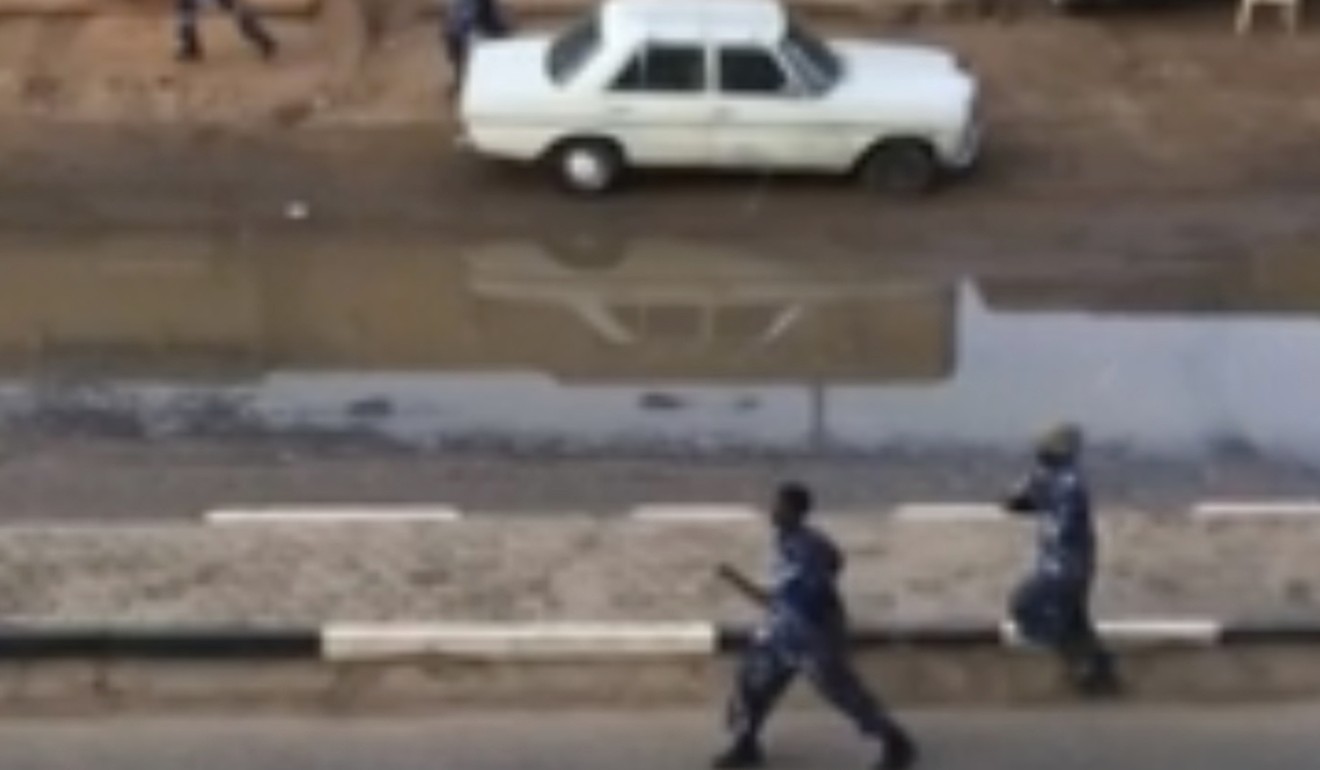 "Responsibility falls on the TMC," the US Embassy in Khartoum wrote on Twitter referring to Sudan's so-called Transitional Military Council.
"The TMC cannot responsibly lead the people of Sudan."
"No excuse for any such attack," wrote Irfan Siddiq, Britain's ambassador.
"This. Must. Stop. Now."
Bloomberg, The Washington Post, Associated Press, Agence France-Presse
This article appeared in the South China Morning Post print edition as: Dozens dead as army crushes democracy protest