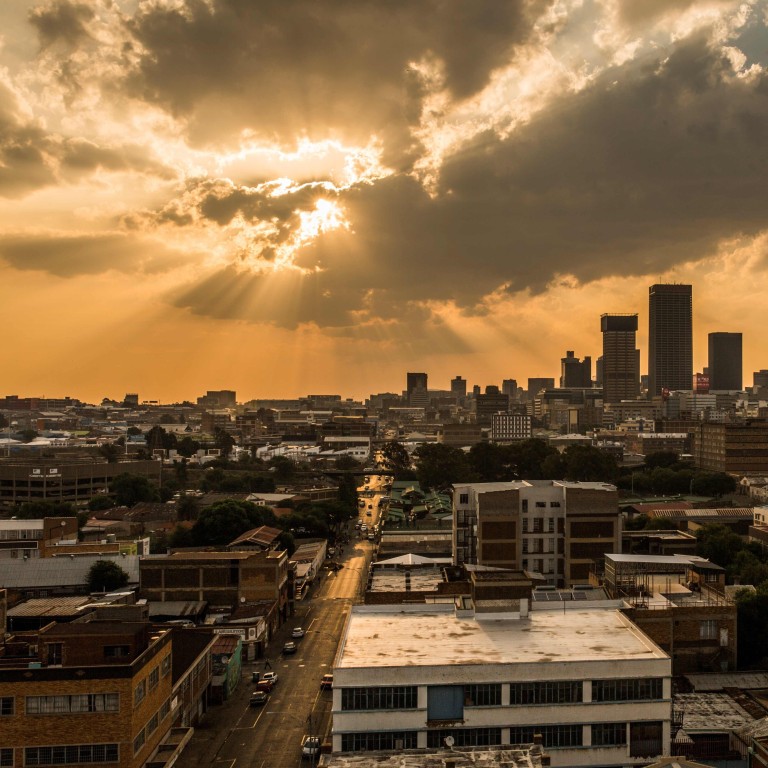 South Africa may find the price of healing the economy is a surge in coronavirus cases
Health minister said the country could not sustain lockdown 'the way it was', people needed to get back to their jobs
South Africa is among a growing number of African nations struggling to contain coronavirus, with the number of cases rising sharply in recent weeks
Gauteng, home to South Africa's richest city Johannesburg, is emerging as the country's next
coronavirus
epicentre after authorities eased restrictions to heal the struggling economy, health authorities have warned.
Health Minister Dr Zweli Mkhize said on Monday that the country, which is already dealing with hotspots in Western Cape and Eastern Cape provinces, was expected to witness a surge in cases in Gauteng and surrounding areas in the winter months of July and August.
"Gauteng is expected to emerge as the country's Covid-19 epicentre within the coming days," Mkhize said. He attributed this to inward migration, populous metropolitan areas such as Johannesburg, Ekurhuleni and Tshwane, and workplaces such as mining sites that had many workers, which spur cluster outbreaks.
Mkhize said that while it was anticipated every province would have an increase in cases, areas with high economic activities would experience an exponential rise, beginning with Gauteng and Western Cape and followed by Eastern Cape and KwaZulu-Natal.
"The numbers are picking up, the surge is on the way," he said, noting that particularly in Gauteng the number of cases was rising faster than anticipated," he said.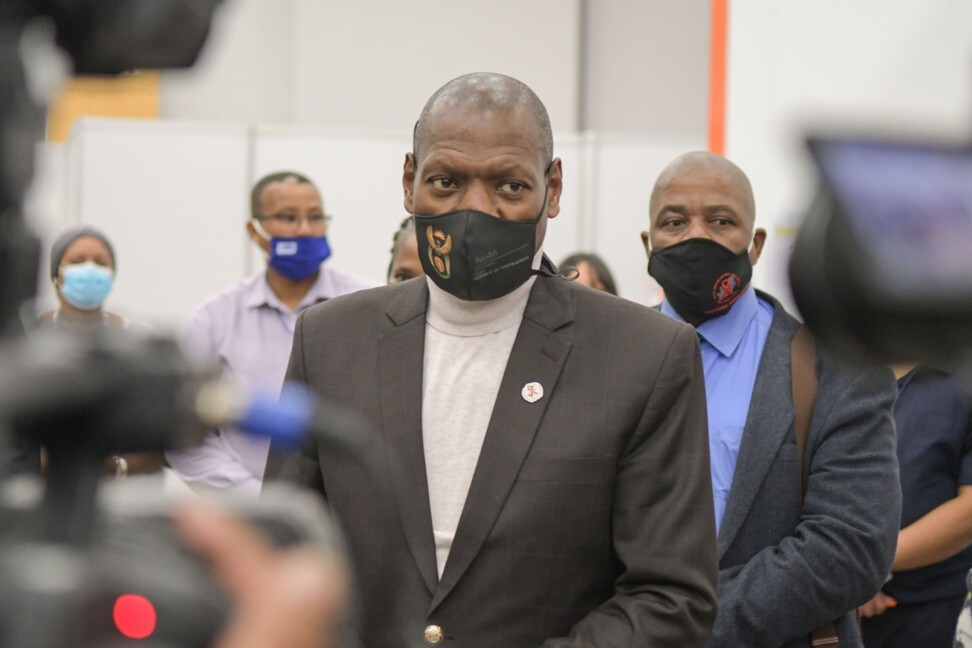 Mkhize warned that hospitals were overwhelmed in Western Cape, Gauteng and Eastern Cape, with many patients requiring admission to hospital, including ICU, ventilator or oxygen treatment.
South Africa is expected to fall deeper into recession this year because of the coronavirus-fuelled economic slump hurting its mining and tourism industries.
"We could not sustain the lockdown the way it was. We needed people to get back to their jobs and for the economy to be revived," Mkhize said.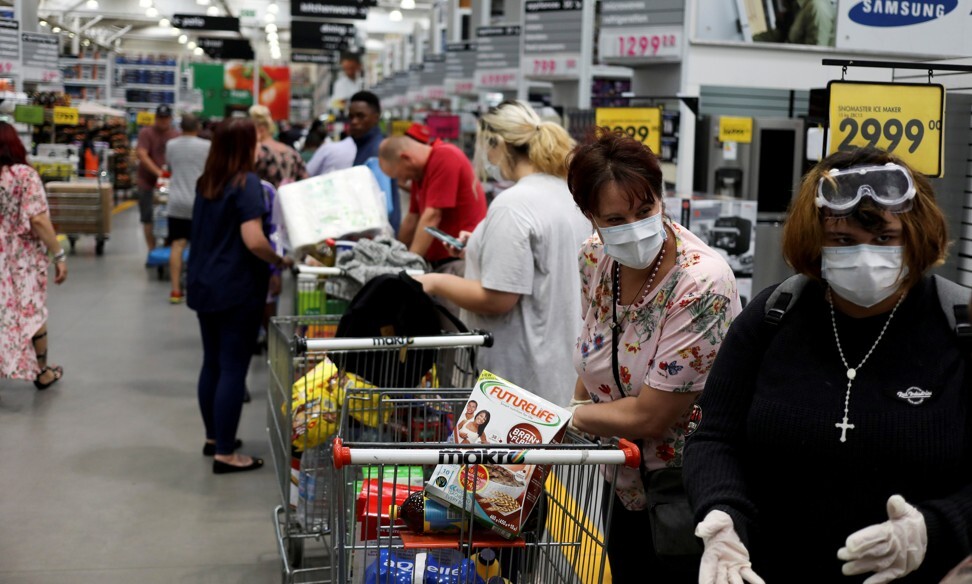 As of Wednesday South Africa had over 151,000 positive cases of more than 407,000 cases on the continent. The same day, the continent had recorded 10,184 coronavirus-related deaths – 2,657 of which were in South Africa.
As it eased lockdown rules and allowed schools to reopen, the country has also witnessed cluster outbreaks in schools "as a result of learners or educators who had unknowingly acquired Covid-19 in their respective communities before returning to school".
By Wednesday morning, Western Cape had the highest number of coronavirus in the country – 62,481 cases or over 41 per cent of all the cases. Gauteng followed with 42,881 cases and Eastern Cape 27,686 cases. The three provinces account for about 88 per cent of all the cases in the country.
Mkhize said there were challenges in Western Cape because most community members were reluctant to quarantine and isolate.
"Our concern is that this continues to exacerbate the risk of spread of infections in communities, especially in households where it is practically impossible to self-isolate given the limited space," he said.
In terms of coronavirus-related deaths, Western Cape has lost 1,859 patients – accounting for around 70 per cent of all Covid-19 deaths in Africa's most developed nation. There have also been hundreds of deaths across Eastern Cape, Gauteng and KwaZulu Natal.
The Western Cape Province has blamed the high number of cases on the ­region's poor, densely populated townships like Khayelitsha, a shantytown of nearly 500,000 people.
Cape Town's mountains and beaches
, which are popular with tourists, are also suspected to have contributed to the high rate of infections. Before South Africa grounded all international flights, Cape Town had flight connections to most major European cities, many of which were badly ­affected by the outbreak.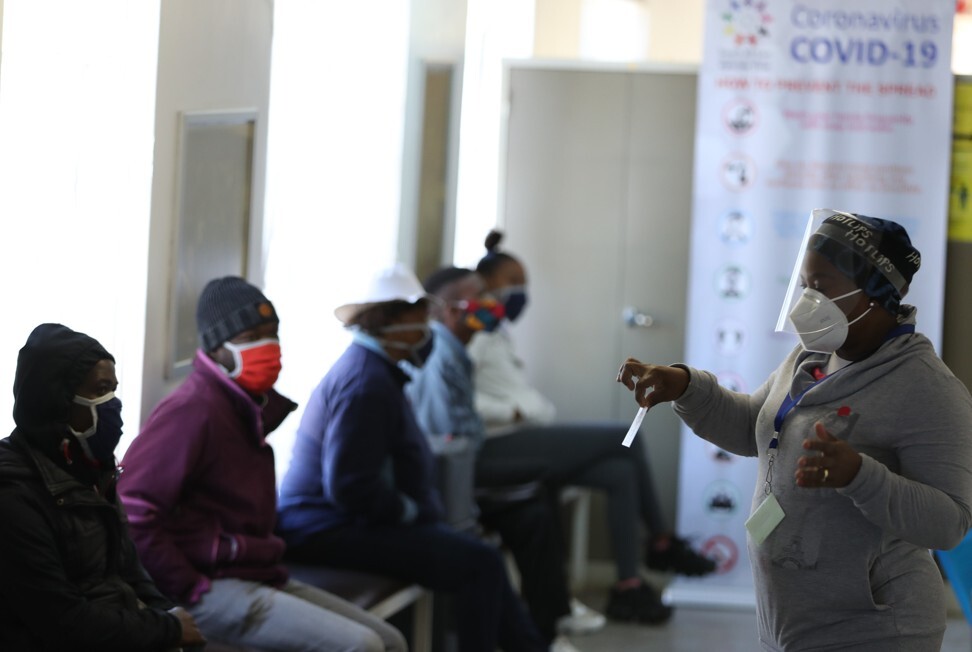 The South African health minister explained that when the national lockdown was eased, there was a large inward movement of people as economic activities resumed.
"It was therefore inevitable that there would be cluster outbreaks as infections spilled over from communities into mines, factories, taxis and buses," Mkhize said. The country has already seen rising cases in the mining sector in the North West where cluster outbreaks have occurred in the mines in this province.
South Africa represents a growing number of African countries struggling to contain the coronavirus crisis after the number of cases rose sharply over the past few weeks. Egypt has the highest number of fatalities on the continent at 2,953 deaths and second in terms of positive cases at 68,311 as of Wednesday.
Until about two weeks ago, Africa had fewer cases of Covid-19 than any other region, World Health ­Organisation director general Tedros Adhanom Ghebreyesus said on Thursday. But it has now overtaken the western Pacific, and "the number of new cases on the continent is increasing fast", he said.
WHO Regional Director for Africa Dr Matshidiso Moeti said that in a bid to balance economic concerns and a drive to end the epidemic, countries were easing social measures and in some settings this was leading to more cases. In the past week 10 of 47 countries in the WHO Africa region accounted for 89 per cent of the new cases and five accounted for 80 per cent of deaths in that time.
Moeti said in some countries, more than 5 per cent of infections were among health care workers.
"This is a huge concern because of the safety of frontline workers, which is a priority for their ability to provide services to everybody. When they are absent, communities are at greater risk," Moeti said.
War-torn states such as South Sudan and Somalia have also been hit, but insecurity in those countries has made it difficult for health care workers to introduce containment measures.
Kenya, which has 6,366 cases and 148 Covid-19-related deaths, has announced the adoption of home-based care for coronavirus patients to ease the burden on already overwhelmed public hospitals, many of which have nearly reached capacity.
This article appeared in the South China Morning Post print edition as: Cases surge in S Africa as nation eases curbs