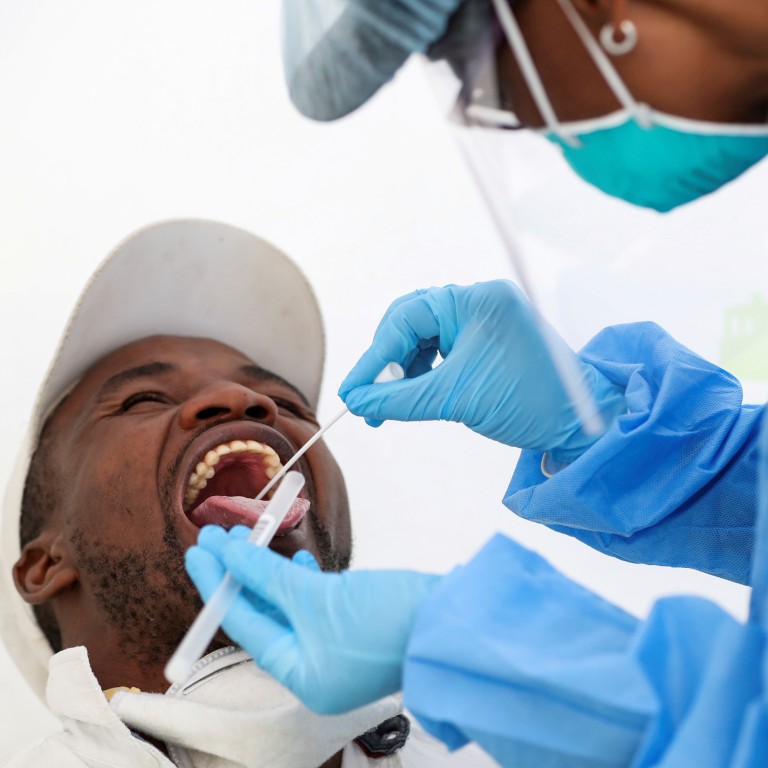 As coronavirus cases mount in Africa, so do fears of overwhelmed hospitals
'One of the constant and concerning challenges in many African countries is the shortage of kits to test people,' WHO official says
Five countries account for three-quarters of the continent's cases: South Africa, Egypt, Nigeria, Ghana and Algeria
As Africa was poised to breach 1 million coronavirus cases on Thursday, warnings were sounding that rising numbers of patients needing critical care could overwhelm hospitals in countries with fragile health care systems.
But the continent's young population may help countries escape the high number of fatalities seen in older populations elsewhere in the world, experts said.
African cases account for 5 per cent of the global caseload, but the WHO has raised concerns over low testing in many countries. "One of the constant and concerning challenges in many African countries is the shortage of kits to test people for Covid-19," the WHO's regional director for Africa, Dr Matshidiso Moeti, said on Thursday.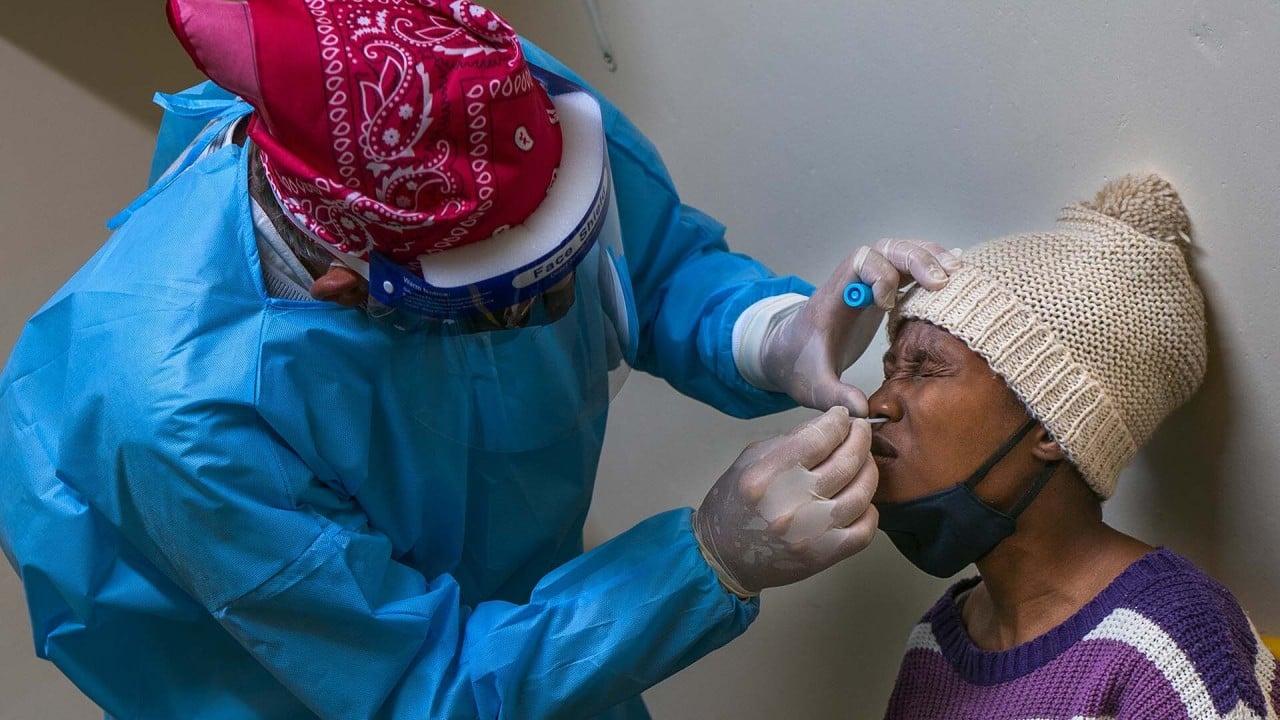 01:58
Coronavirus: South Africa becomes continent's clear leader in Covid-19 infections
Coronavirus: South Africa becomes continent's clear leader in Covid-19 infections
"Lack of testing is leading to some under-reporting of Covid-19 cases and preventing us from understanding the full picture of the Covid-19 pandemic in Africa."
The continent has conducted nearly 9 million tests, compared with more than 62 million in the United States.
About a dozen countries – including South Africa, Egypt, Nigeria, Ghana, Morocco, Kenya, Ethiopia, Rwanda, Uganda and Mauritius – had performed more than 200,000 tests each, said John Nkengasong, director of the Africa Centres for Disease Control and Prevention.
He said five countries accounted for three-quarters of the continent's cases: South Africa, Egypt, Nigeria, Ghana and Algeria.
Patrick Youssef, regional director for Africa at the International Committee of the Red Cross (ICRC), said it took the continent nearly five months to hit 500,000 Covid-19 cases but about a month to double that number. Most are in South Africa, "but around the continent, we are seeing the virus spread beyond capital cities and into new areas".
"If measures against the virus are not followed, we fear that health care systems already weakened by conflict and violence could be overwhelmed by Covid-19," Youssef said.
Some countries are approaching a critical number of infections that could place stress on health systems, with countries such as South Africa, Madagascar and Kenya saying their hospital bed capacity is almost full.
According to the WHO, 35,000 health workers in Africa have contracted the virus in 41 countries that had sent reports. In South Africa, more than 24,000 medical workers have been infected and 181 have died.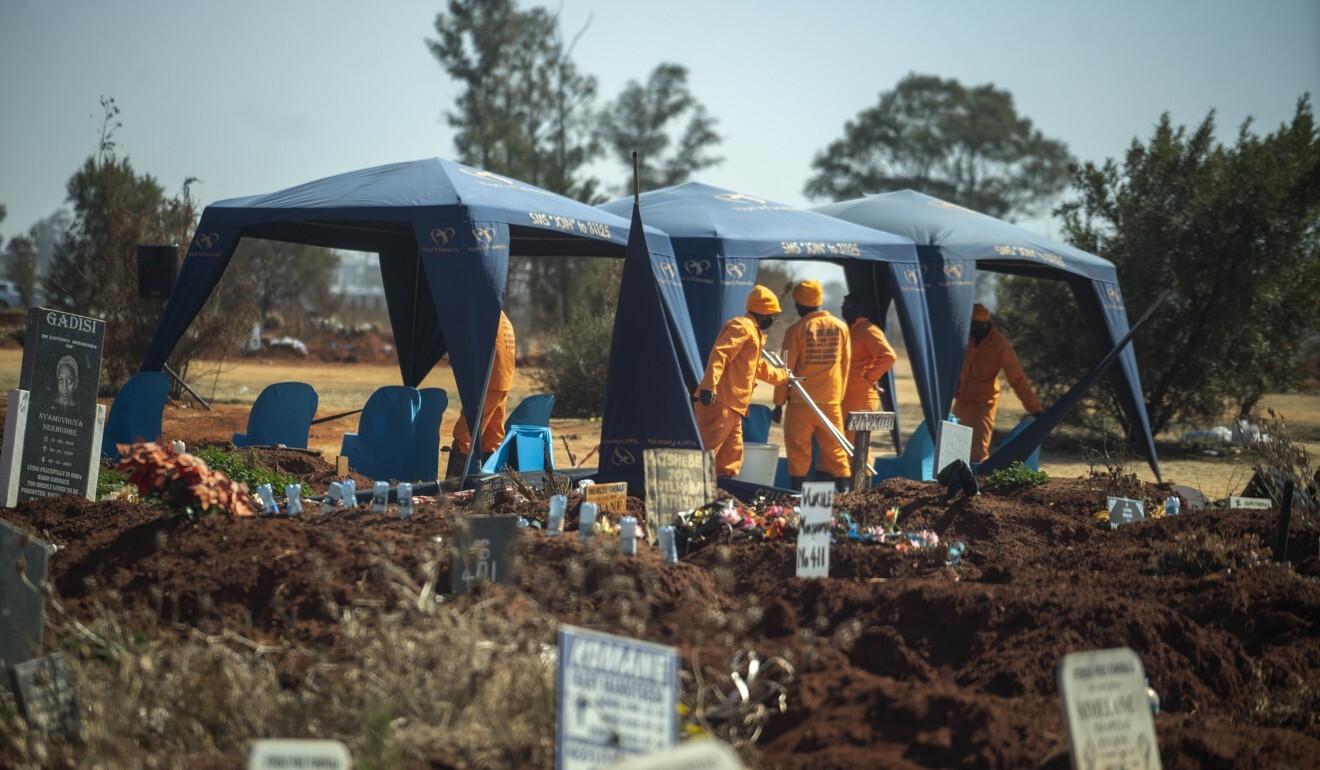 Concerns about overwhelmed health care systems has prompted a tightening of containment measures in South Africa, Kenya and Botswana.
"The past month has brought further signs that countries across Sub-Saharan Africa are struggling to bring the coronavirus under control. Of course, the true extent of the spread of the virus is muddied by low levels of testing," said London-based consultancy Capital Economics.
Moeti said that at a time when governments were easing lockdown measures, "the realisation is dawning strongly that we will have to live with this virus for some time".
South Africa remains the most affected country in Africa and is now the fifth worst-hit country globally despite having one of the continent's strictest lockdown protocols. It has about 530,000 cases, more than half of the continent's total infections, and 9,298 deaths. On Wednesday, the WHO deployed more than 40 experts to the country.
"We are seeing in South Africa how quickly the virus can spread and it should serve as a warning to other countries on the continent that the risk of Covid-19 is still very real," said Stephen Fonseca, regional forensics adviser for Africa at the ICRC.
Although there has been an increase in cases and fatalities, the continent has defied earlier WHO projections that it could see 29 million to 44 million infections in the first year of the pandemic and 83,000 to 190,000 deaths. Likely because of early restrictions imposed by countries, that did not happen.
"The pandemic in Africa has been different from what we had predicted. It is difficult to say when it is going to peak, but we think it is going to be here as a kind of slow-burn type that we are seeing in many countries," Moeti said.
The WHO has said Africa's lower mortality rate may be partly because more than 60 per cent of its population is under 25.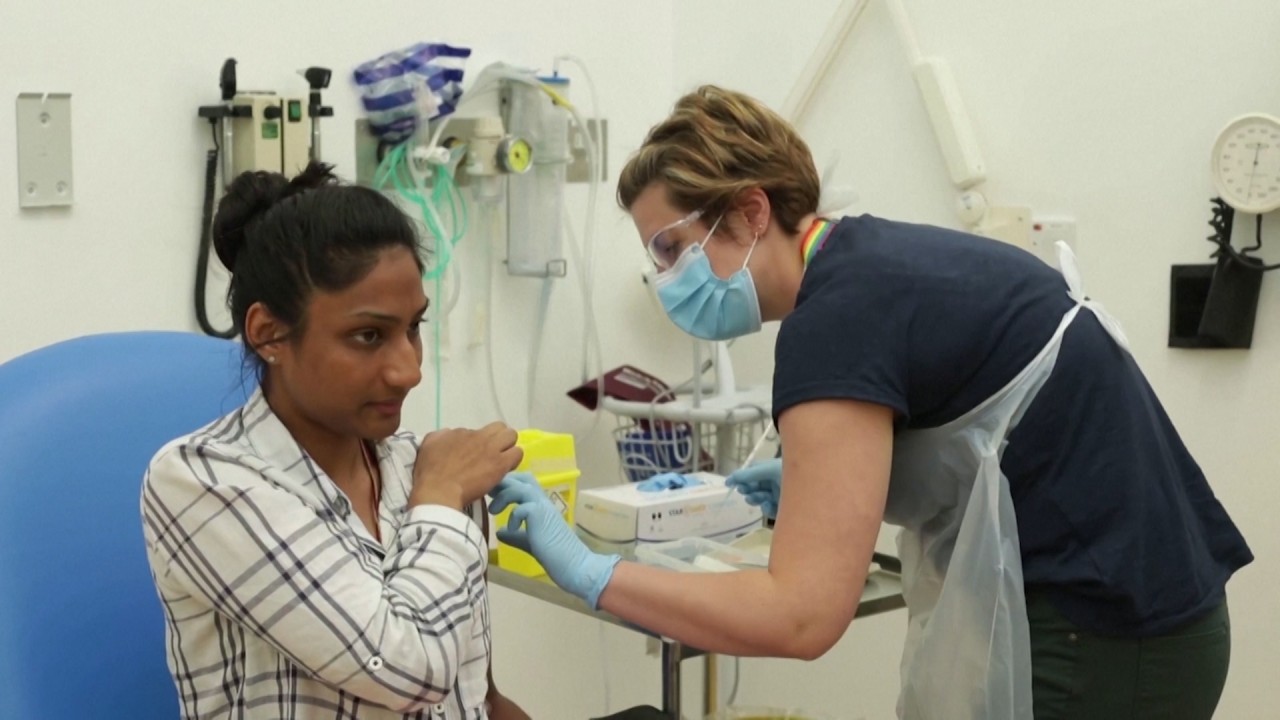 01:55
Scientists at Oxford University share promising news on coronavirus vaccine trials
Scientists at Oxford University share promising news on coronavirus vaccine trials
Lawrence Gostin, director of the O'Neill Institute for National and Global Health Law at Georgetown University in the United States, said Africa had two advantages: it has experience with fighting outbreaks like Ebola or endemic diseases like HIV and malaria, and it has a young population.
But Gostin still believes Africa will be hit hard. In large cities, it is hard to socially distance, and the young tend to be more social.
"I see a wide spread of Covid-19 … that envelops large parts of Africa," he said. "The case fatality rate may be lower than countries with older populations, but I envisage hundreds of thousands of deaths and overwhelmed health systems.
"What Covid-19 has taught us is eventually nowhere truly escapes the virus and the destruction of health and the economy."