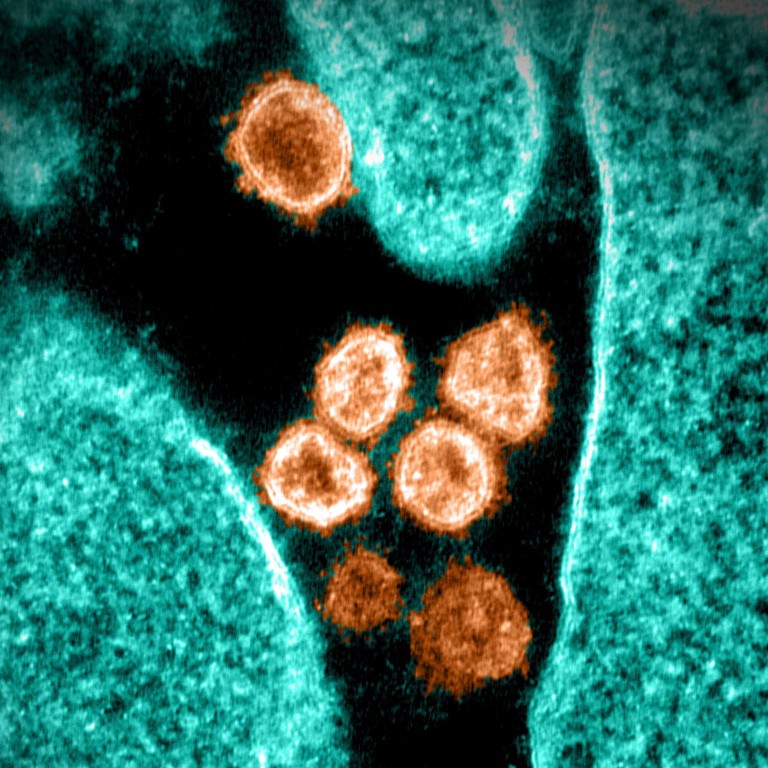 Coronavirus variant Omicron found in South Africa 'of concern', says WHO
Biden orders US travel ban on visitors from eight African countries as a 'precautionary measure', joining governments from the EU, to the UK to Hong Kong
Moderna to develop a booster shot to target the new threat, as scientists seek to ascertain whether the variant is resistant to existing Covid-19 vaccines
The World Health Organization (WHO) on Friday designated a new Covid-19 variant detected in South Africa with a large number of mutations as being "of concern", the fifth variant to be given the designation.
The WHO said in a statement that it had assigned the B. 1.1.529 variant the Greek letter Omicron.
The UN health agency also said early evidence on the variant has shown an increased risk of reinfection compared to other highly transmissible variants, indicating that people who contracted Covid-19 and recovered could be more subject to catching it again with Omicron.
The WHO suggested that the variant could pose greater risks than the Delta variant, which has been causing ravages worldwide.
The announcement marks the first time in months that agency has classified a Covid-19 variant as one "of concern". The Delta variant is in the same category.
Omicron poses a "high to very high" risk to Europe, the EU health agency warned on Friday.
The European Centre for Disease Prevention and Control (ECDC) noted in a threat assessment report that there was still "considerable uncertainty related to the transmissibility, vaccine effectiveness, risk for reinfections and other properties of the Omicron variant".
However, the overall risk that Omicron posed to the European Union and European Economic Area (Iceland, Liechtenstein and Norway) was "high to very high", given the possibility that current vaccines may not protect against the variant, and the fact that it may be more transmissible, the Stockholm-based agency said.
Apart from South Africa, Omicron has been detected in Israel in a person coming from Malawi as well as in Botswana, Hong Kong and EU member Belgium.
The US on Friday joined governments from the UK to Hong Kong in tightening restrictions on travel from countries in southern Africa after the discovery of the new strain. South Africa had earlier called such travel bans "unjustified".
"As a precautionary measure until we have more information, I am ordering additional air travel restrictions from South Africa and seven other countries," Biden said in a statement.
"These new restrictions will take effect on November 29. As we move forward, we will continue to be guided by what the science and my medical team advises."
The restrictions apply to South Africa, Botswana, Zimbabwe, Namibia, Lesotho, eSwatini, Mozambique and Malawi. The policy does not ban flights or apply to US citizens and lawful US permanent residents, a Biden administration official said. The US Centres for Disease Control and Prevention said on Friday that no cases of Omicron variant had been detected in the US.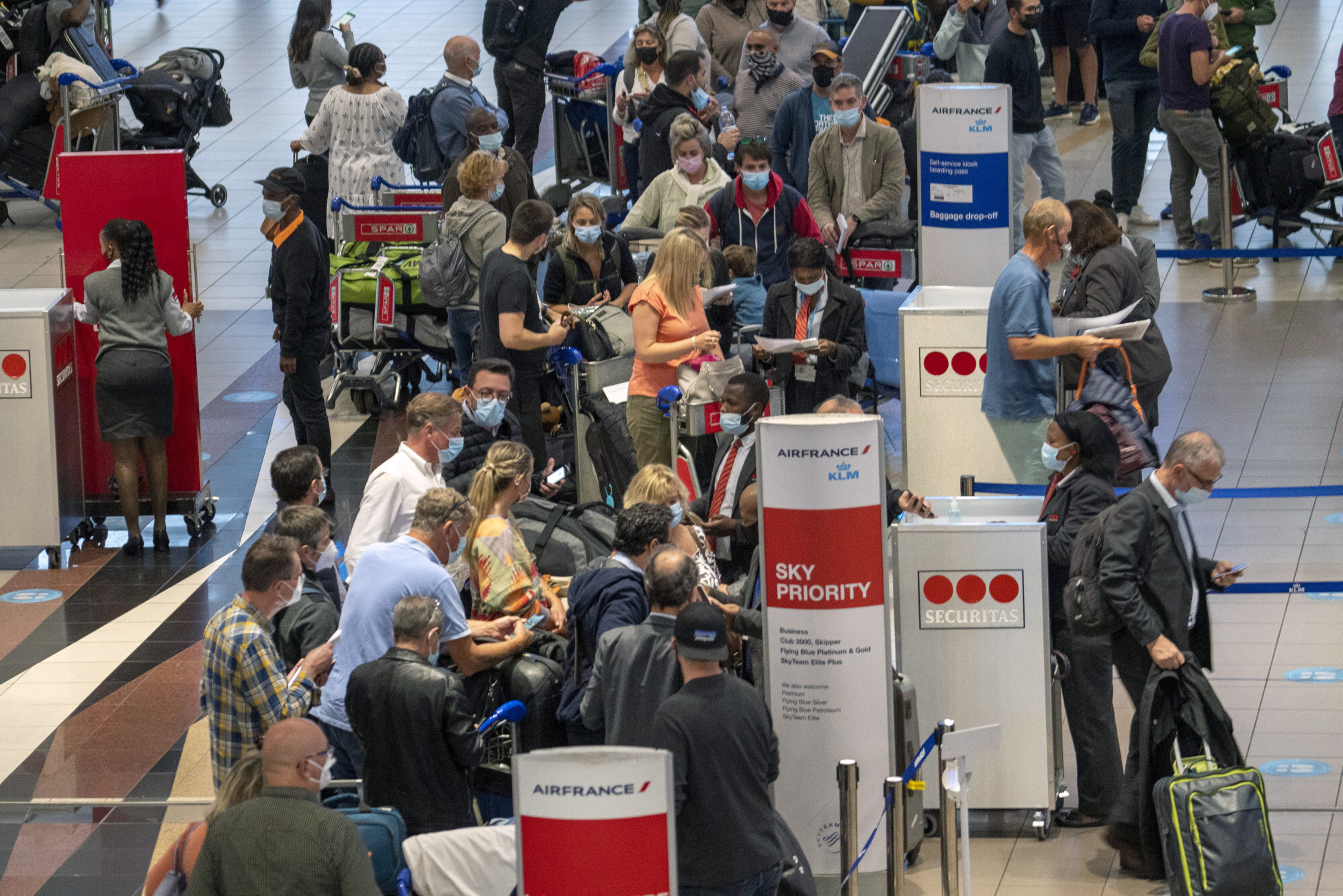 European Union member states agreed on Friday to introduce rapidly restrictions on all travel into the EU from seven countries in southern Africa, a coordinated action that followed moves already taken by several members.
Canada is also closing its borders to travellers who have recently been to several southern African nations, Health Minister Jean-Yves Duclos told reporters on Friday.
Russia is introducing restrictions on travel for foreigners from some African countries as well as from Hong Kong.
The World Trade Organization became the first major diplomatic casualty of the new variant on Friday when it postponed its first ministerial meeting in four years due to the deteriorating health situation.
Ministers from WTO members were due to gather next week for a meeting widely seen as a test of the WTO's relevance.
The WTO said that its members had agreed late on Friday to postpone the ministerial conference after the new variant outbreak led to travel restrictions that would have prevented many ministers from reaching Geneva. No new date has been set for a rescheduled meeting.
Switzerland, home to the WTO, on Friday banned direct flights from South Africa and the surrounding region, and imposed test and quarantine requirements on travel from other countries, including Belgium, Hong Kong and Israel.
The Geneva-based trade body had planned a meeting in person, but the new restrictions meant delegations of large players such as South Africa and the Brussels-based European Commission would have been limited to a largely virtual presence.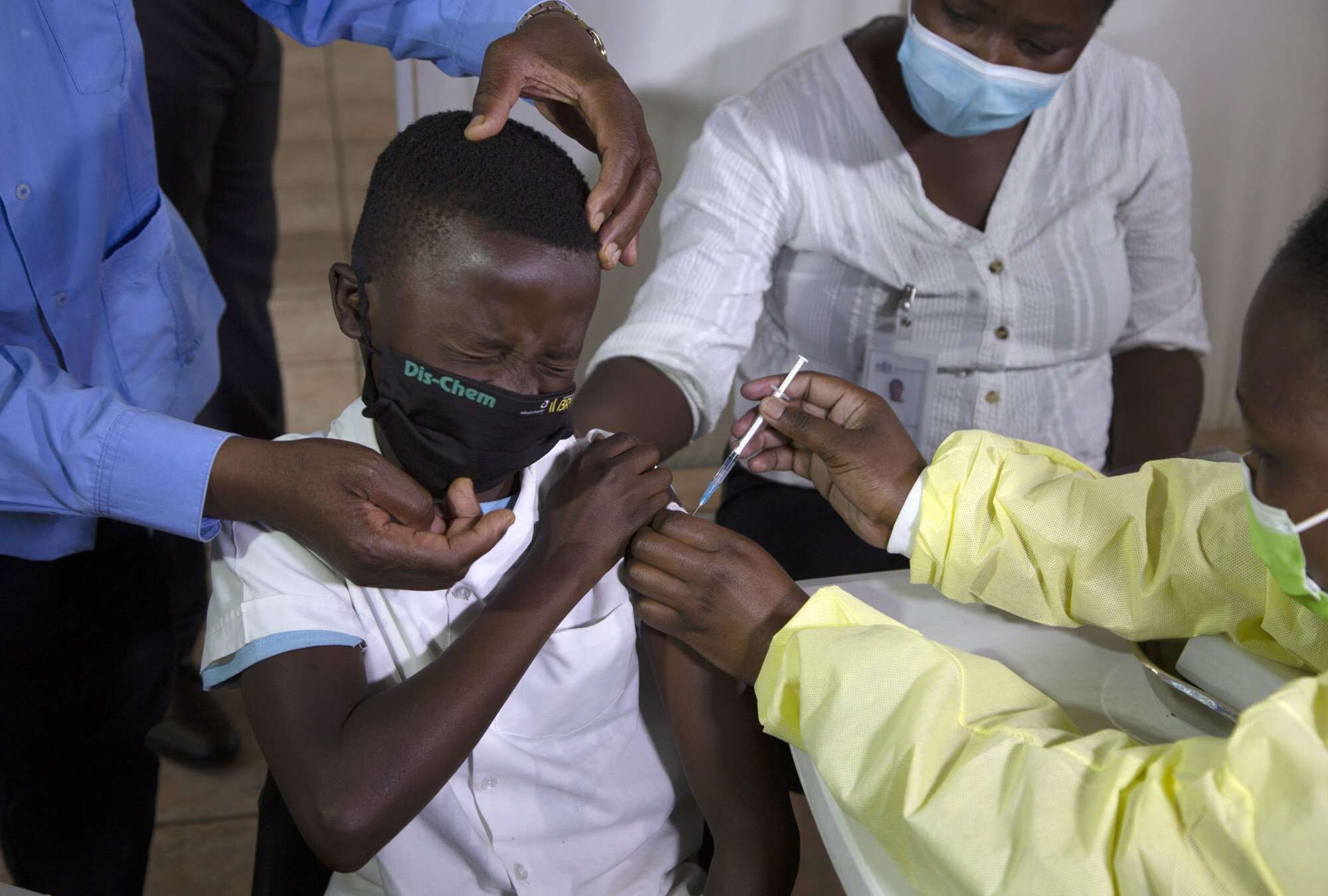 Scientists meanwhile are trying to ascertain how quickly the new variant can spread and whether it is resistant to
Covid-19 vaccines
.
Pharmaceutical company Moderna said it will develop a booster shot against the Omicron variant. It is one of three strategies the company is working to address the new threat, including a higher dose of its existing vaccine, Moderna said.
BioNTech SE said it expects more data within two weeks to help determine whether its vaccine produced with partner Pfizer Inc would have to be reworked.
"We expect more data from the laboratory tests in two weeks at the latest. This data will provide more information about whether B. 1.1.529 could be an escape variant that may require an adjustment of our vaccine if the variant spreads globally," BioNTech said in a statement.
Escape variants are those that elude the targeted immune response brought about by vaccination. Pfizer and BioNTech would be able to redesign their shot within six weeks and ship initial batches within 100 days, BioNTech added.
AstraZeneca said on Friday it was examining the impact of the variant on its vaccine and its antibody cocktail, adding it was hopeful its combination drug would retain efficacy.
"As with any new emerging variants, we are looking into B. 1.1.529 to understand more about it and the impact on the vaccine," AstraZeneca said in a statement, adding it was conducting research in Botswana and eSwatini to collect data.
Novavax Inc said it had started working on a version of its jab to target the variant and would have the shot ready for testing and manufacturing in the next few weeks.
The vaccine developer said it had started developing a spike protein specifically based on Omicron's known genetic sequence.
Reporting by Reuters, Associated Press, Agence France-Presse and Bloomberg