Africa
Get more with myNEWS
A personalised news feed of stories that matter to you
Learn more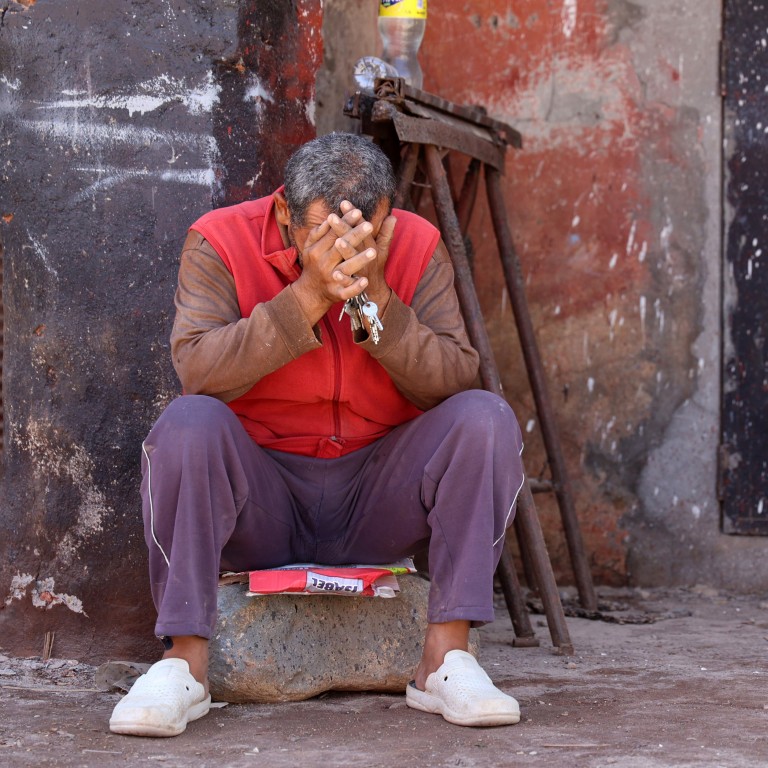 Morocco earthquake: with authorities 'absent', citizens step in because 'no one else to help', as death toll passes 2,800
Some citizens drove hundreds of kilometres to distribute food to needy villagers, claiming that authorities are absent
Morocco's deadliest earthquake in more than six decades has killed nearly 2,500 people
Ordinary citizens are stepping in to do their bit for victims of the deadly earthquake in Morocco, after some complained that the authorities were slow to act.
Maria Boujdig lives in Agadir but is originally from Tafeghaghte, one of the villages hardest hit in mountainous Al-Haouz province, the epicentre of Friday's quake, that has killed more than 2,800 people, and injured more than 2,500 others.
She loaded her car with food and drove the more than 200 km (125 miles) east to distribute it to needy villagers in the aftermath of the strongest earthquake ever to hit the North African country.
Faced with the level of destruction, the insurance broker felt she had to act. "I got calls from families saying they had nothing to eat," Boujdig said. "So I spent 10,000 dirhams (US$980) on food to help in my own small way."
"The tragedy of the dead is made worse by the terrible conditions faced by the survivors," she said.
"It's catastrophic and serious to be hungry in these conditions. It was only natural for me to help."
Tafeghaghte is around 60 kilometres from the tourist centre of Marrakech and accessible only by a narrow dusty track.
In a small warehouse spared by the quake, three villagers stored packs of water, sacks of flour, tea, canned goods and cakes that Boujdig and like-minded benefactors brought to the village.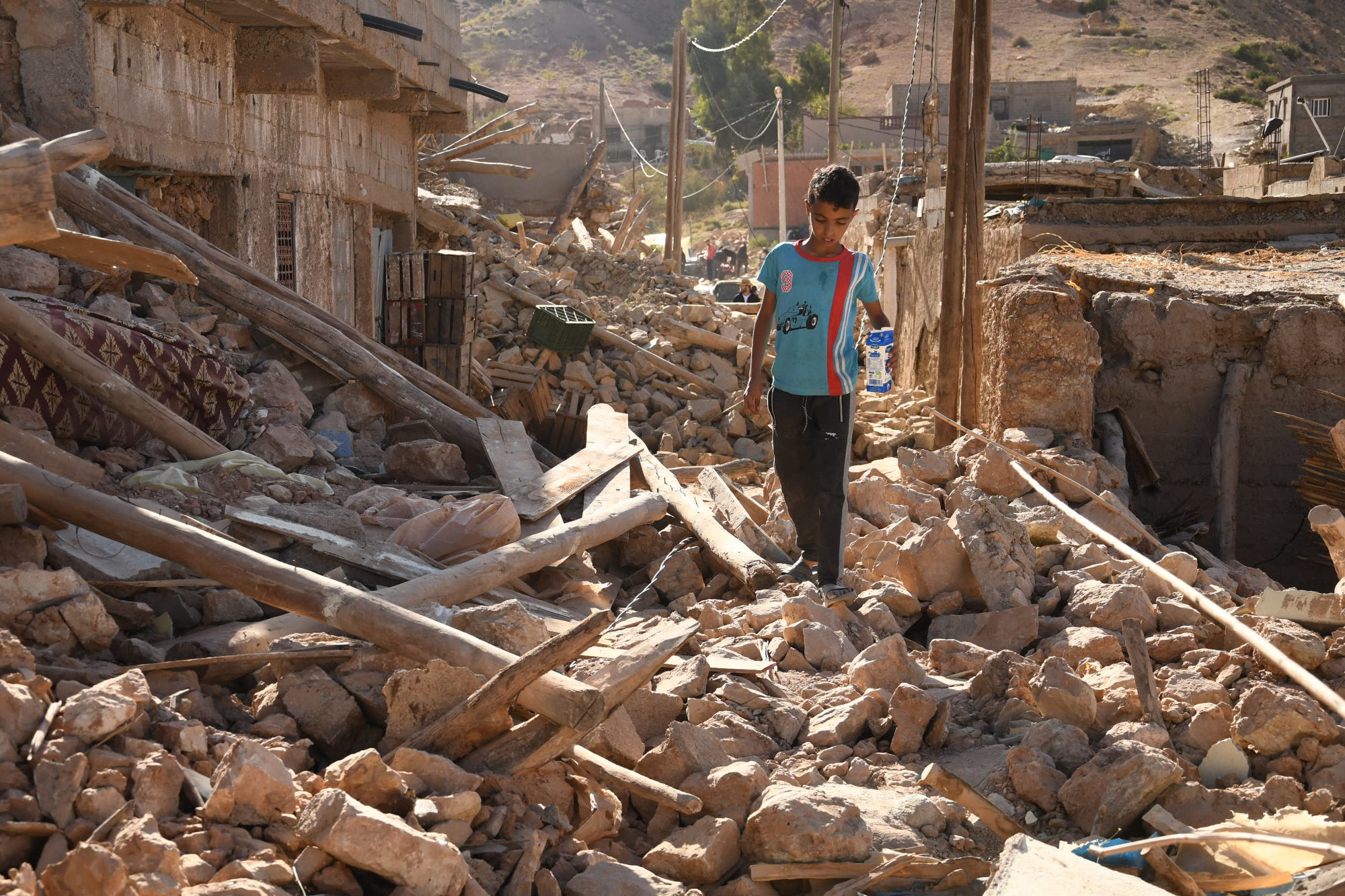 One of them, Mohammed, who asked that his last name not be used, lost his 16-year-old daughter in the tragedy.
"Twenty-four hours after it happened, we decided to take things into our own hands because there was no one else to help us," he said.
"We made sure that everyone had something to eat."
Mustapha El-Machmoum said: "There's no sign of the authorities for the moment. We're so isolated here. Without benefactors we would starve."
The 34-year-old is barely holding it together: his mother, brother, grandfather, three cousins and the wives of two of his uncles all died in the quake.
Forty-eight hours after the earth shook, the villagers were spending their third night put in the open.
"We asked the authorities for tents yesterday, but nothing arrived," El-Machmoum said.
"We're sleeping on the ground in the cold. Adults can cope with this, but not the children."
Citizens on Sunday rushed to hospitals in Marrakech to donate blood to help the injured while many mobilised to help those affected.
Official aid had reached the village of Tikht, near Adassil around 30 kilometres southwest of Tafeghaghte, where Moroccan authorities erected bright yellow tents for quake survivors.
A volunteer, Mohamed Belkaid, drove from Marrakech after filling his car with packs of water to distribute in the mountain villages.
"I wanted to help people affected by the earthquake. On the way, many people asked me about the situation in Tafeghaghte, so I decided to go there," he said.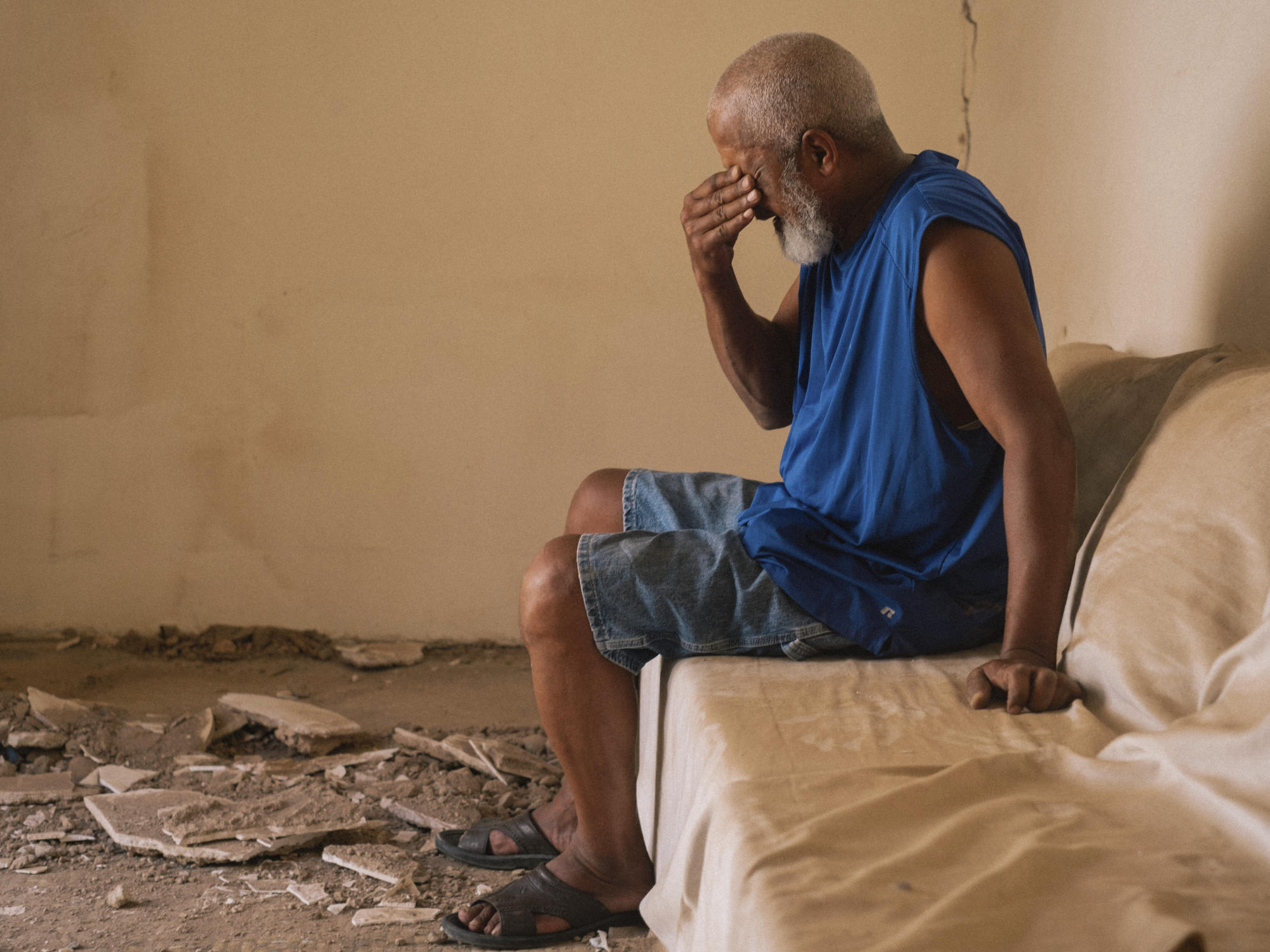 "Everyone must mobilise," the 65-year-old said. "And that includes the authorities, but they seem to be absent."
Help has also come from far away, from Al-Hoceima in northeast Morocco where a 2004 earthquake killed 628 people.
A group of 13 people drove more than 790 kilometres from Al-Hoceima in two vans and two cars to bring food aid to the stricken Al-Haouz villages.
"We lived through this in 2004, so it's completely normal that we step in to help," Said Ouael El-Haj said.
"It's the first aid we've received since the earthquake," said Mohamed Bakka.
In a suburb of Marrakech, a line of small trucks formed outside a supermarket to be filled with 10-kg (22-pound) bags of flour, water, milk, fruit juice and other food bought by residents and delivered in overflowing carts.
Groups including Draw A Smile and Lions International have already stepped in to help victims in the devastated villages.
"We're trying to do our best, but the needs are enormous," said Ilias Ghassani, 20, general secretary of the local section of Lions International Red City.
Rescuers on Monday faced a growing race against time to dig any survivors from the rubble.
"Everyone is gone! My heart is broken. I am inconsolable," cried Zahra Benbrik, 62, who said she had lost 18 relatives.
Authorities recorded more than 1,300 deaths in Al-Haouz province alone.
According to Moroccan public television, "more than 18,000 families have been affected" by the quake in Al-Haouz, site of its epicentre.
The education ministry announced that classes in the worst-hit villages of Al-Haouz were "suspended", and schools would not be open from Monday.
The kingdom has declared three days of national mourning.
The Red Cross warned it could take years to repair the damage caused by the quake.
Rabat on Sunday announced it had accepted aid offers from four foreign nations, while many other countries have also said they were willing to send help.
Additional reporting by Reuters