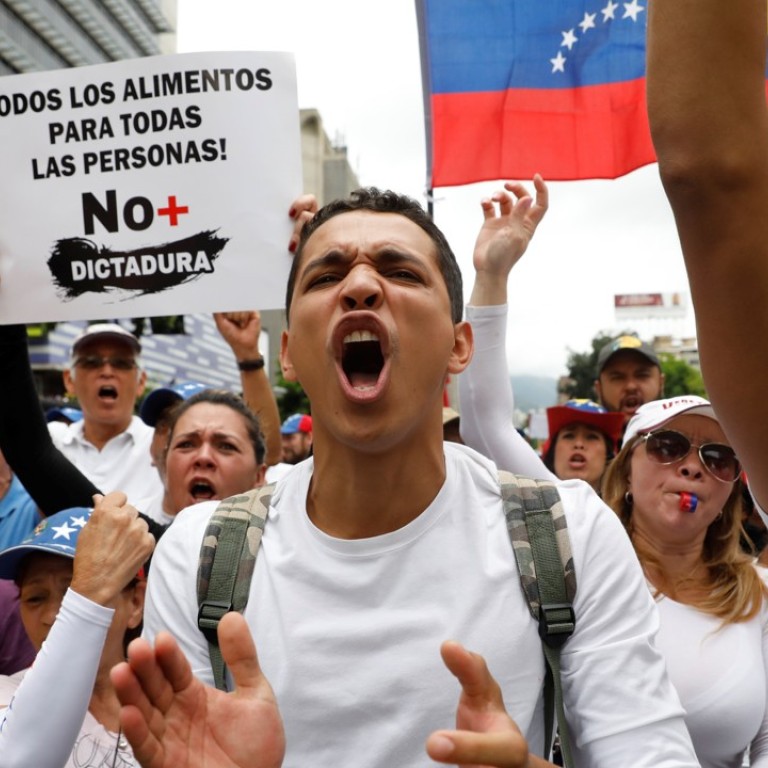 Baby deaths soar amid Venezuela crisis and severe shortages of medicine
Thousands of babies died in Venezuela last year, new official data show, highlighting the tragic impact of the country's economic crisis as political tension heightened with deadly street clashes Wednesday.
The health ministry said deaths of infants under the age of one soared by 30 per cent in 2016, a year when hospitals and protesters complained of severe shortages of medical supplies.
Deaths of mothers linked to childbirth soared by two-thirds meanwhile, according to the data published by the ministry - the latest such figures since 2015.
It said 11,466 babies died in 2016, up from 8,812 the year before. The report gave no comparative rate in relation to the number of births.
Cases of malaria rose by 76 per cent to more than 240,000.
The collapse in prices for Venezuela's crucial oil exports has left it short of cash to import medicine and basic goods.
The Venezuelan Medical Federation says hospitals have only three per cent of the medicines and supplies that they need to operate normally.
The opposition blames President Nicolas Maduro for the crisis.
Deadly unrest broke out on April 1 as his opponents protested, demanding elections.
In fresh troubles on Wednesday, police fired tear gas and water cannon at protesters who tried to march to the Supreme Court in Caracas.
Protesters with shields and masks responded by hurling Molotov cocktails, paint bombs and stones.
A 27-year-old man was killed in the protest in Caracas after being shot, according to Nestor Reverol, the Minister of the Interior.
Another person aged 38 died two days after being shot in the head in a protest in the western city of Merida, the state prosecution service said.
That brought the overall death toll from the unrest to 38.
Masked gunmen opened fire on demonstrators elsewhere in the capital but there were no injuries reported. Some demonstrators complained that police did not protect them from these pro-government forces. One National Police spokesman however said officers were guaranteeing demonstrators' right to protest.
A move by Maduro to reform the constitution has inflamed protesters, who say it is a ploy to resist calls for early elections.
Other protesters took to the streets on Wednesday armed with jars of excrement to hurl at police.
"We are using those 'poopootov' bombs as we call them because they repress us with Molotov cocktails, with pellet guns and everything. And this is our only way to throw something at them," one protester said.
This article appeared in the South China Morning Post print edition as: Baby deaths soar by 30pc as economic crisis leads to shortages of medicines