Mexico
Get more with myNEWS
A personalised news feed of stories that matter to you
Learn more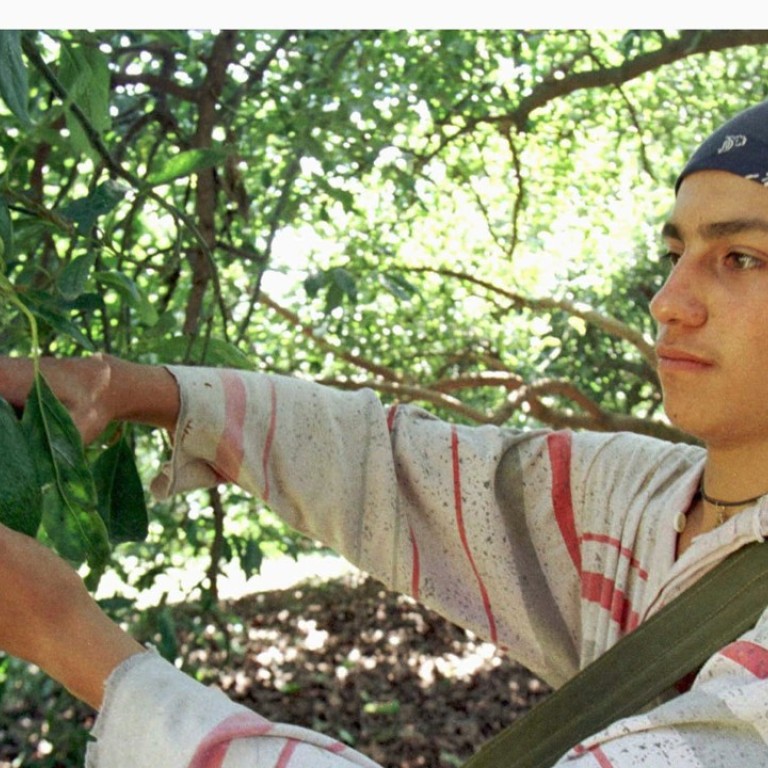 America's appetite for avocados is keeping this Mexican town safe from murderous gangs
The financial rewards from producing 80 per cent of the fruit imported to the US have led to a grass roots police force made up mostly of farmers from Tancitaro
Avocados may be the key ingredient in one of many peoples' favourite snacks, but here in this rural region of Michoacan, the fruit serves a greater purpose than just making guacamole. Avocados help keep a town safe from the violence that is plaguing so much of Mexico.
The financial rewards that have come from producing 80 per cent of the avocados imported to the US have led to a citizen council and police force made up mostly of avocado farmers taking back the town of Tancitaro from violent criminals over the past four years.
It's simple, said Jose Antonio Flores Quezada, 29, a farmer turned policeman: "The more Americans eat guacamole, the better off we are. Avocados are our livelihood."
Aguacate Sur is a small village within Tancitaro, which spends an estimated US$1.2 million annually to fund a quasi police force known as CUSEPT, a Spanish acronym for Public Security Corps. About half of the council's funding comes from powerful avocado producers in Tancitaro.
Before the citizens council and CUSEPT existed, ruthless organisations such as Jalisco Generation, New Cartel, Knights Templar and La Familia kidnapped, extorted and killed locals, using profits from avocado farmers to finance their criminal enterprises.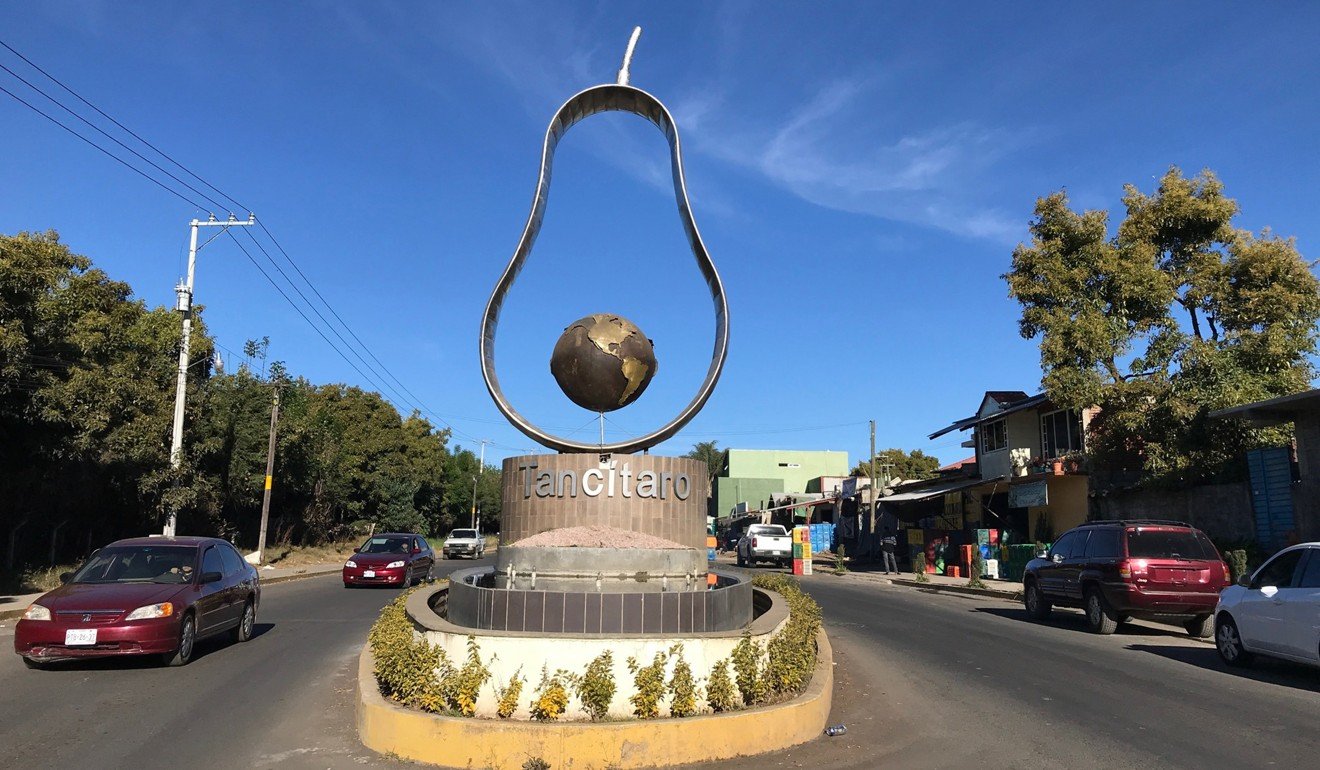 The criminal groups had an "intelligence system" that targeted wealthy avocado farmers, according to an investigation by the newspaper Reforma and Insight Crime, a non-profit investigative journalism organisation. The criminals used information from Mexico's now-defunct agriculture secretariat to identify targets to extort.
"These criminals ruled through fear," explained Jose Hugo Sanchez Mendoza, the head of CUSEPT. "If they wanted to scare people, they'd kill and say this is what happens if you don't obey. We were a town at the whim of those with guns and without mercy."
More than 29,000 homicides were recorded last year throughout Mexico, according to preliminary data from Mexico's Interior Ministry. That is the country's highest total since the government began compiling official statistics in 1997. Many towns in a region that is on the State Department's highest travel advisory warning have their own civilian self-defence groups. Tancitaro has its own special police force.
Tancitaro's unusual experiment, which began nearly four years ago, offers a lesson for other regions across the country that are battling crime and violence, said Mayor Arturo Olivera Gutierrez.
"We can't do this alone," said Olivera. "I don't think there's any place in Mexico that's safe without civic participation."
The citizens council's role has raised fears among some that authoritarian rule is replacing democratic institutions. Not much is known publicly about the council. When in Tancitaro, members were not immediately available for comment. Contacted by phone, a spokesman refused to answer questions, explaining that sharing information over mobile networks posed security risks. Olivera dismisses those concerns.
"You cannot have security if there is not a culture of citizen participation," he said, explaining that police enforce state laws. "We also cannot do this in an arbitrary or authoritarian manner. We must work hand in hand with the institutions, the laws on the books, whether state or federal, but our citizens must be at the forefront."
Most Tancitaro residents are connected to the avocado business. In the two months before the Super Bowl, a peak time for guacamole consumption, production at Frutas Finas, one of the biggest manufacturers, soared by 50 per cent, said plant manager Hugo Naranjo.
"This is our moment," Naranjo said. "We're sending only the best avocados."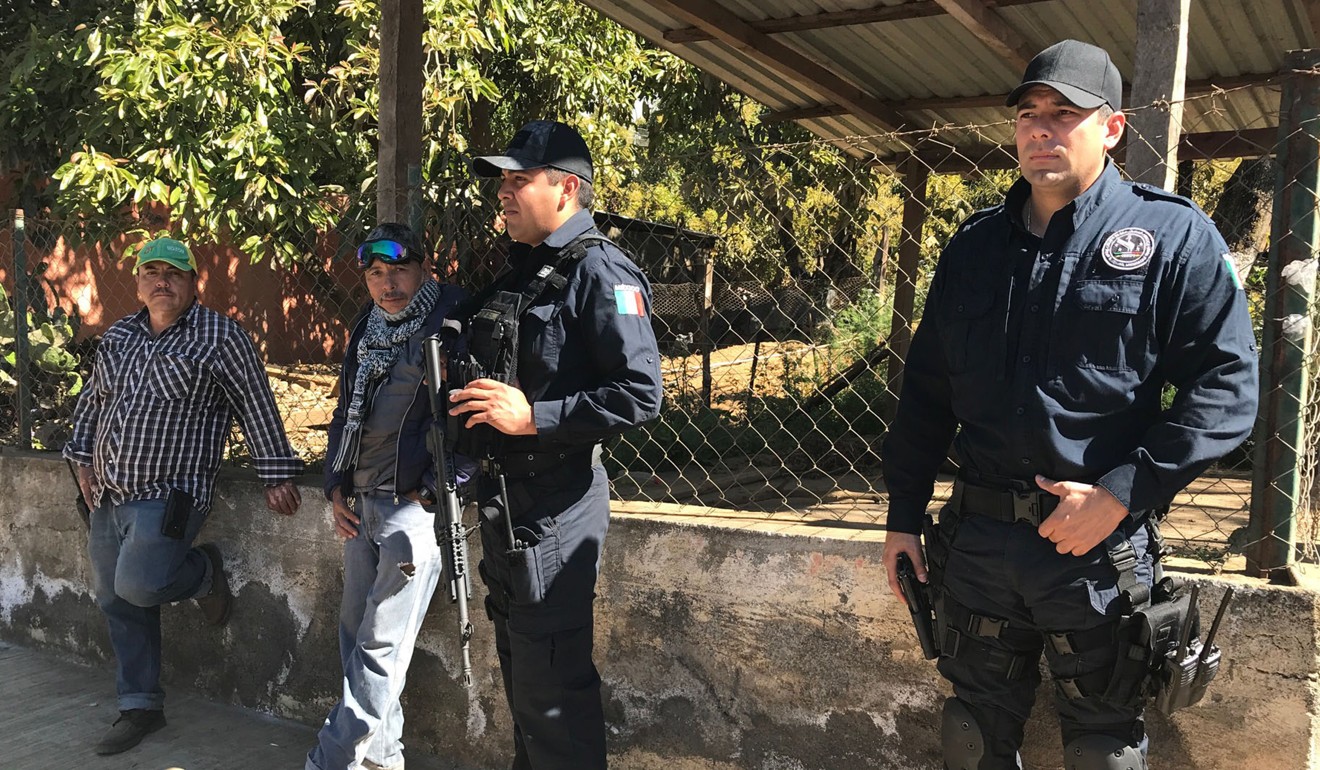 About US$1 million worth of avocados is exported daily from this region to keep up with US demand. Per capita consumption in the US stands about 3.2kg per person, up from 1.8kg in 2010, according to the US Department of Agriculture. With demand from China soaring, the prickly fruit is expanding its global reach.
The perfect guacamole depends on finding a delicate mix of cilantro, salsa, lime, tomatoes and onions, combined with the right mix of avocados. Keeping Tancitaro and its surrounding communities safe, rich in natural resources, requires a similar balance.
The 80-officer police force relies on 16 volunteer crews of eight or nine men and women who take a 24-hour shift every two weeks. The vast majority of the residents have weapons, though hidden.
Both the volunteers and the police officers are mostly men and women in their 20s and 30s. All are natives of the region with clean records. They are "vetted by the council and have the right profile", Sanchez said.
"It's difficult to fool people you know and who know you," explained Sanchez, who just turned down a job as a state police officer because he feared his community would not forgive him. "Every day we must go out in the community and win their trust. That is something criminal groups are good at. That is how this works, building trust, communication between police and the community."
But how sustainable is this experiment in the long run?
"For as long as there is fear and no one drops their guard, we'll be fine," Sanchez said, "Right now, we're too focused on today, the moment, not tomorrow."
"We're all too busy healing our wounds from the past," Olivera said.
Flores Quezada shrugs his shoulders and shakes his head when asked about the temporary fix. He confesses he never thought of being a police officer and misses being out in the avocado fields with his family, especially his father. He misses the dew of the plants, the ripening of the fruit in his hands. But he cringes when he thinks of the extortions, the killings of friends. His only hope is Americans will not tire of avocados any time soon.