Mexico
Get more with myNEWS
A personalised news feed of stories that matter to you
Learn more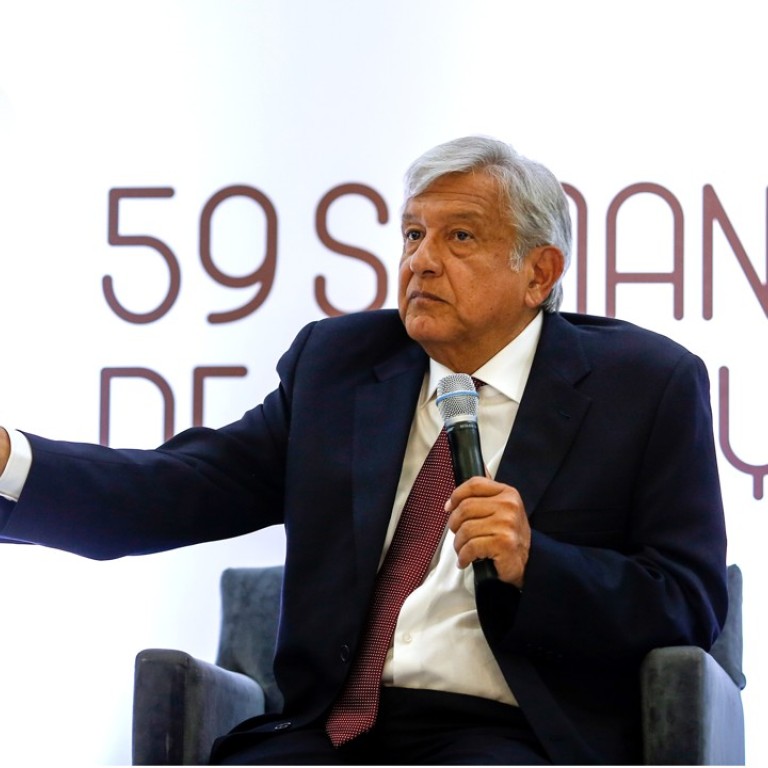 Mexican tycoons testy after presidential candidate labels them 'corrupt influence traffickers'
Billionaires say Andres Manuel Lopez Obrador, front-runner in the July 1 election race, is undermining confidence in the country's private sector
Mexico's leading business groups are fuming after leftist Andres Manuel Lopez Obrador, the favourite to win the country's July presidential election, called several billionaires influence traffickers who benefit from corruption.
At a campaign appearance this week, Lopez Obrador, a two-time presidential runner-up, accused members of Mexico's business elite of impeding democracy and conspiring to keep him out of power now and in the past, and he named names.
Among those he singled out were billionaires Alberto Bailleres of conglomerate Grupo Bal and German Larrea of mining giant Grupo Mexico along with businessman Alejandro Ramirez, the chief executive of major cinema chain Cinepolis.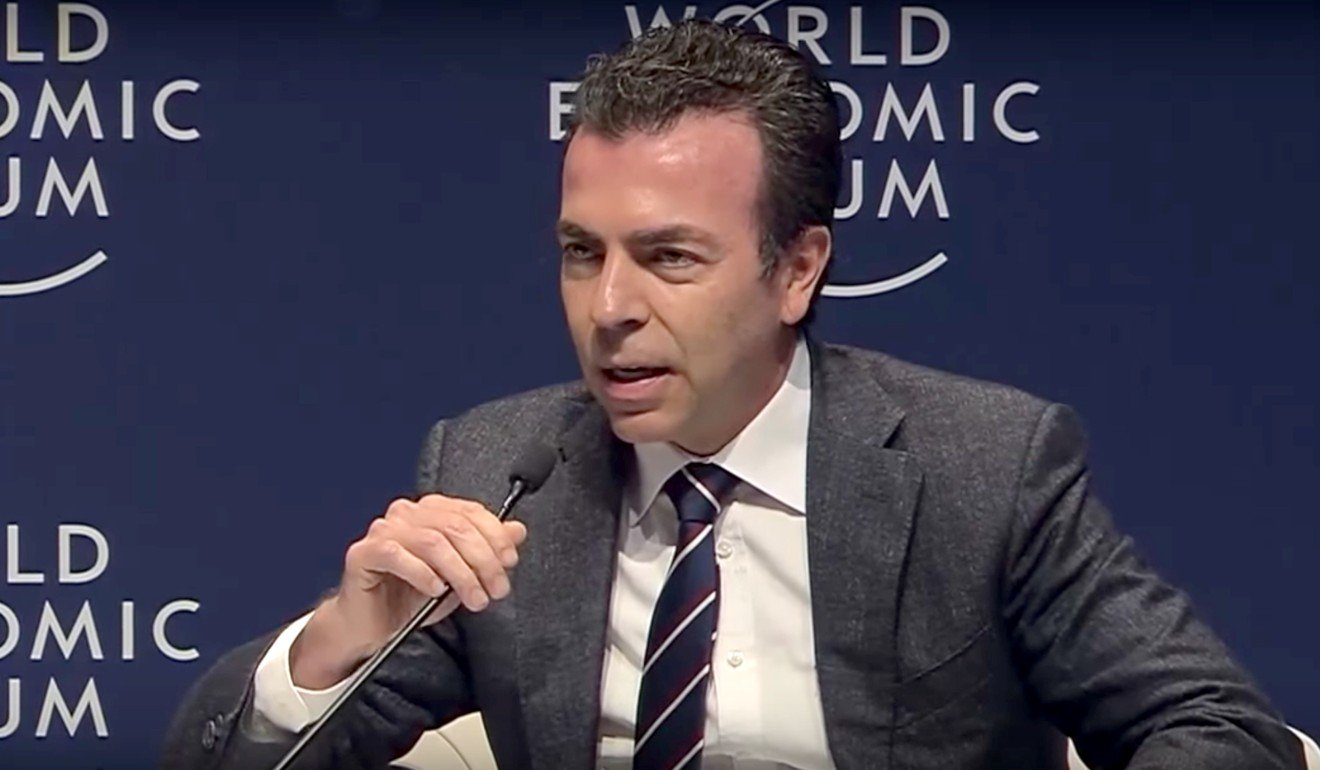 "The group of businessmen who in the strict sense are not businessmen, they are influence traffickers, not businessmen, who benefit from the current economic policy, from corruption," he said at a campaign rally in Veracruz state. "To all of them I say don't worry … the only thing that could happen that they won't like is that they're not going to continue stealing and they're not going to have the privilege of giving orders."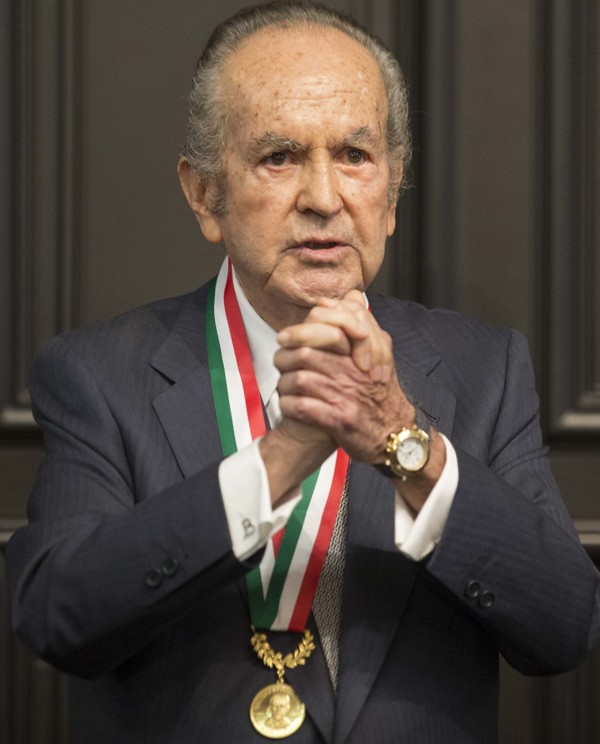 Lopez Obrador's comments, which he repeated late on Thursday, fuelled criticism from business leaders already critical of his proposals to review the liberalisation of the energy industry and to cancel Mexico City's US$13 billion airport project.
The Mexican Business Council, a powerful coalition with members including Bailleres and Ramirez, fired back in full-page newspaper ads on Thursday, titled "Not like this," that condemned what they described as personal attacks and slander.
"He is undermining confidence with these accusations and with this very aggressive discourse against the private sector," said Ramirez, who also heads the business council. "Confidence is what generates investment."
Ramirez said the business class created jobs and wealth for Mexico.
In an interview on broadcaster Televisa, Lopez Obrador, a former mayor of Mexico City, stepped up his criticism, accusing some business leaders of making fortunes by trading on their political influence.
"This is a group that has benefited under the protection of public power, a group that has become immensely rich at the expense of the suffering of the people," Lopez Obrador said, but without naming specific businessmen.
The candidate holds a double-digit lead in most opinion polls for the July 1 election.
"What is needed today is to separate economic power from political power," he added.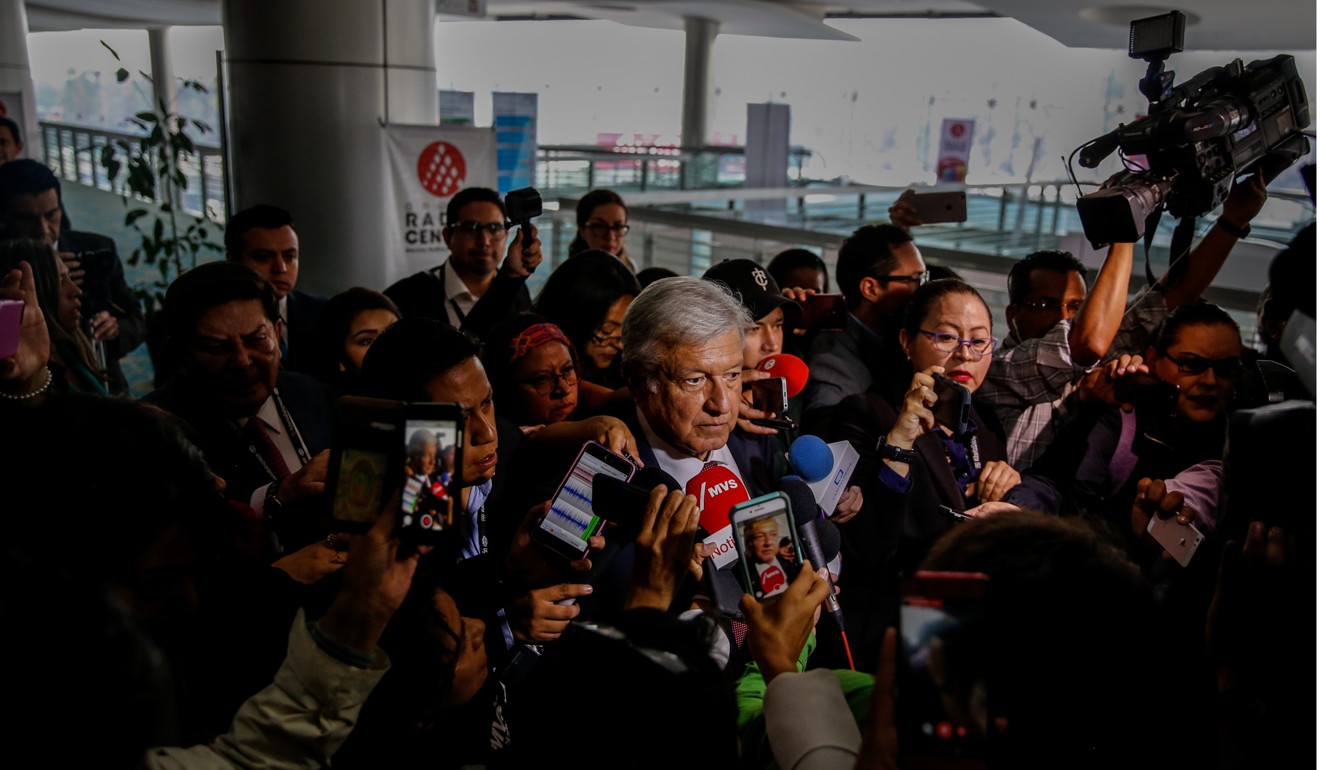 In the Televisa interview, Lopez Obrador repeated his criticism of the energy opening enacted by President Enrique Pena Nieto, saying it may be necessary to overturn it.
He also promised that petrol prices would not increase rapidly under his watch and called for "price guarantees" for Mexico's corn, bean and rice farmers.
Such positions, including his threat to halt construction of a new Mexico City airport, have for months spooked investors in Mexico's economy, Latin America's second-biggest.
Carlos Slim, Mexico's wealthiest businessman, last month dubbed the airport threat anti-business.
"We're not thieves, or exploiters, not privileged people who just take advantage of others – this is discrimination," said Juan Carlos Castanon, leader of umbrella business chamber Consejo Coordinador Empresarial.
This article appeared in the South China Morning Post print edition as: tycoons chafe at poll favourite's 'slander'