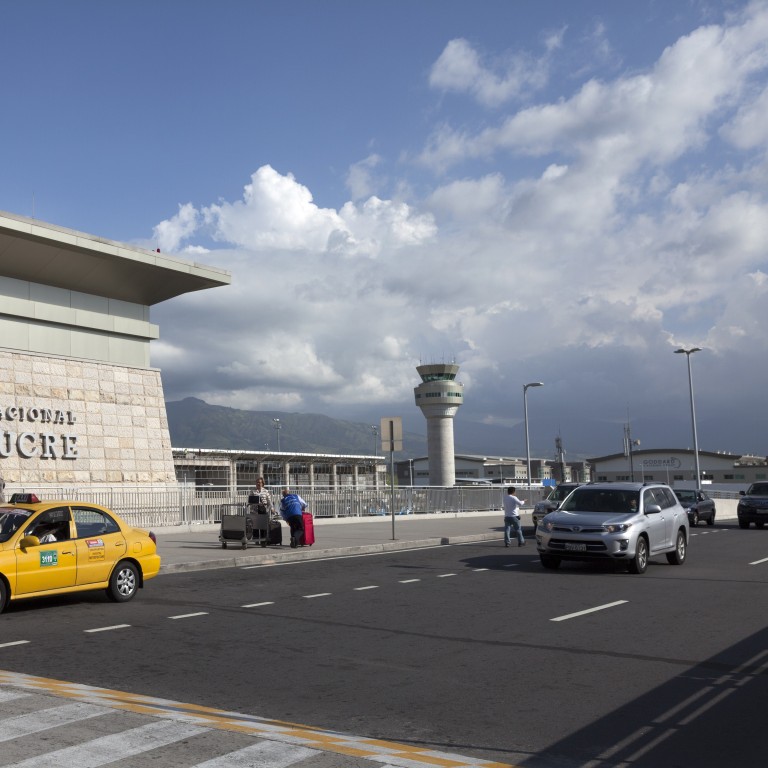 Ecuador arrests Ola Bini, Swedish software developer said to be tied to Julian Assange, trying to 'flee country'
Official said Bini was arrested at Quito's airport as he was about to board a flight to Japan and was linked to an attempt to blackmail the president
An alleged collaborator of WikiLeaks founder
Julian Assange
was arrested on Thursday in Ecuador while trying to fly to Japan, the South American country's interior minister said.
Maria Paula Romo did not identify the person but told Sonorama radio he was very close to Assange, who was
arrested on Thursday
in London on a US extradition request after spending seven years in the Ecuadorean embassy there.
Channel Teleamazonas identified him as Ola Bini, a software developer focused on privacy, security and cryptography, but did not name its source.
Earlier, the minister linked the collaborator with alleged attempts to destabilise the government of President Lenin Moreno and the arrest was part of an attempt to dismantle a blackmail ring.
He "has been detained simply for investigation purposes", she said, adding that he had taken foreign trips with former Ecuadorean foreign minister Ricardo Patino, who gave political asylum to Assange in 2012.
"We have sufficient evidence that he was collaborating in attempts to destabilise the government," Romo insisted.
Romo's announcement followed the arrest of Assange earlier on Thursday.
British police moved in after Ecuador pulled its asylum for Assange and cancelled his citizenship, granted in 2012.
WikiLeaks characterised Assange's expulsion as retribution for its reporting on corruption accusations against Moreno.
"If President Moreno wants to illegally terminate a refugee publisher's asylum to cover up an offshore corruption scandal, history will not be kind," WikiLeaks said in a statement.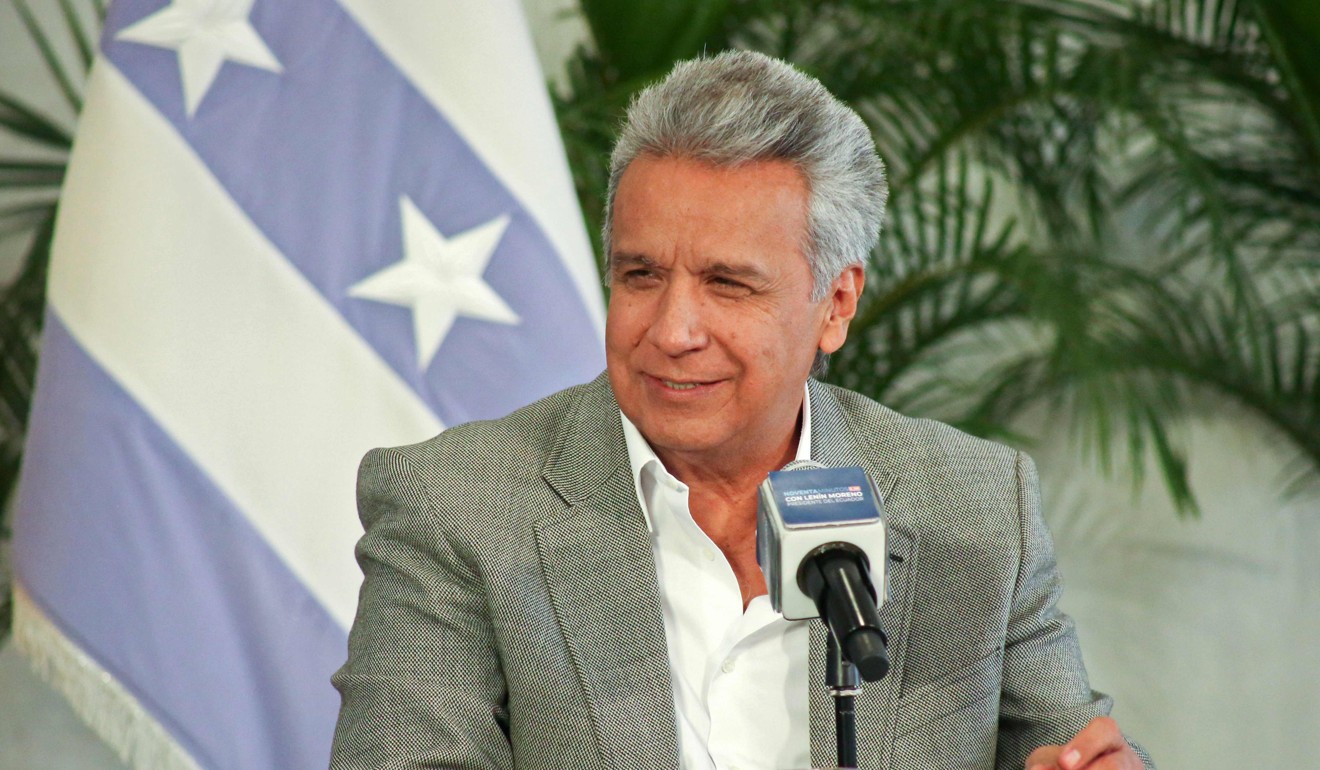 Assange had been living in the embassy, fearing arrest, but the Ecuadorean government claimed he "repeatedly violated" the conditions of his protection.
The US Justice Department said Assange was being charged with a computer hacking conspiracy relating to his work with former US intelligence analyst Chelsea Manning in March 2010.
On a blog, a Swedish man called Ola Bini describes himself as a software developer working in Quito for the Centre for Digital Autonomy, a group based in Ecuador and Spain focused on privacy, security and cryptography issues. It makes no mention of any affiliation with Wikileaks.
On Twitter earlier on Thursday, Bini called claims by Romo that Russian hackers and someone close to Wikileaks were working inside Ecuador "very worrisome" news. "This seems like a witch hunt to me," Bini wrote.
Vijay Prashad, who runs a Marxist publishing house based in India and considers himself a close friend of Bini, said Bini is "the last person who would ever be involved in an attempt overthrow a government".
Prashad said he last saw Bini a few months ago in Sao Paulo, Brazil. He said he didn't know whether Bini had any links to Wikileaks or Assange, adding that his work as a privacy advocate was unfairly equated by the Ecuadorians with criminal activity.
Associated Press, Agence France-Presse, The Washington Post