Brazil
Get more with myNEWS
A personalised news feed of stories that matter to you
Learn more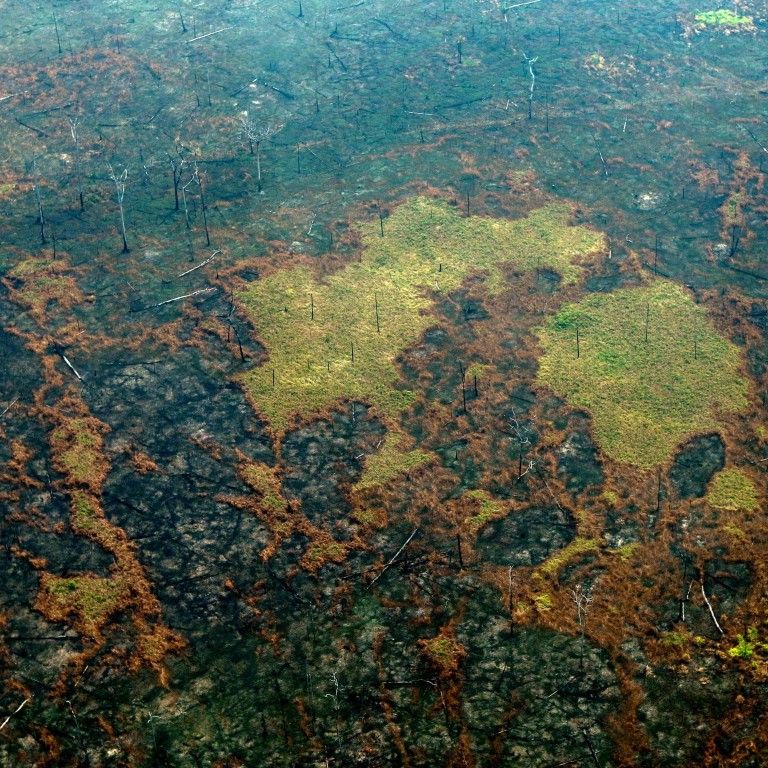 Amazon fires: Brazil's Bolsonaro will accept US$20 million G7 aid if Macron withdraws 'insults'
Tensions rise between France and Brazil after President Emmanuel Macron says fires amounted to an international crisis
Brazil President Jair Bolsonaro reacted by blasting Macron for having a 'colonialist mentality'
Brazil's President Jair Bolsonaro on Tuesday said he would only accept an offer of international aid to fight Amazon fires if French leader Emmanuel Macron retracts comments that he finds offensive.
Bolsonaro's remarks come amid an escalating war of words with Macron over the worst fires in years that have sparked a global outcry and threatened to torpedo a huge trade deal between the European Union and South American countries.
Hours earlier, a top Brazilian official had rejected the G7 countries' offer of US$20 million to combat the fires devastating the forest in Brazil and Bolivia, saying Macron should take care of "his home and his colonies".
"Mr Macron must withdraw the insults he made against me," Bolsonaro told reporters in the capital Brasilia.
"To talk or accept anything from France, with the best possible intentions, he has to withdraw these words, and from there we can talk."
Macron on Monday condemned "extraordinarily rude" comments made about his wife Brigitte by Bolsonaro a day earlier.
Bolsonaro hit back, accusing Macron of treating Brazil like "a colony or no-man's land".
Macron, who has questioned Bolsonaro's trustworthiness and commitment to protecting biodiversity,
said the money wasn't just aimed at Brazil but at nine countries in the Amazon region, including Colombia and Bolivia.
France too considers itself an Amazon country via its overseas region of French Guiana.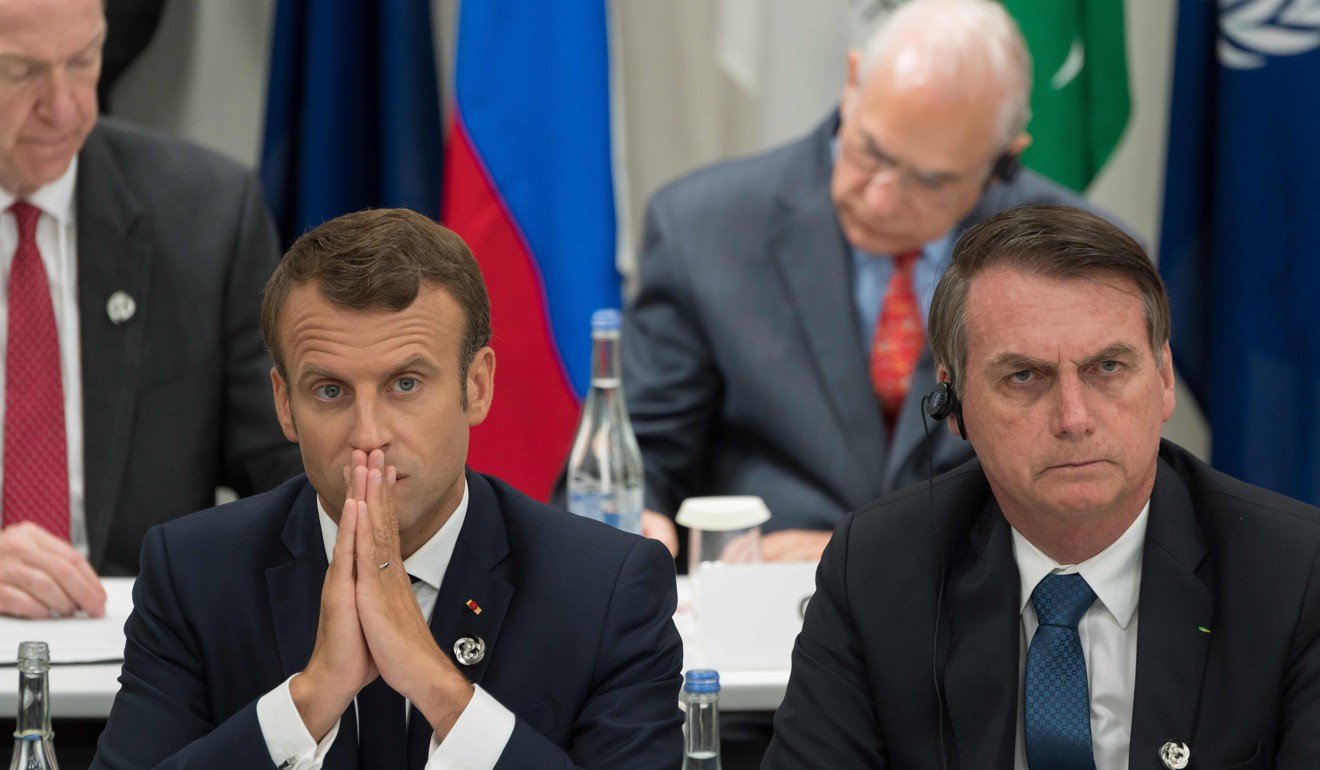 The latest official figures show 1,659 new fires were started in Brazil between Sunday and Monday, taking the total this year to 82,285 - the highest since at least 2013 - even as military aircraft and troops help battle the blazes.
More than half of the fires are in the massive Amazon basin.
In the hard-hit northwestern state of Rondonia, thick smoke has choked the capital Porto Velho in recent days as fires blacken swaths of the rainforest.
Defence Minister Fernando Azevedo e Silva on Monday claimed that the fires were "under control".
"It has been exaggerated a little that the situation was out of control - it wasn't," he said.
"The situation isn't simple but it is under control."
Although about 60 per cent of the Amazon is in Brazil, the vast forest also spreads over parts of eight other countries or territories, including the French overseas territory of Guiana on the continent's northeast coast.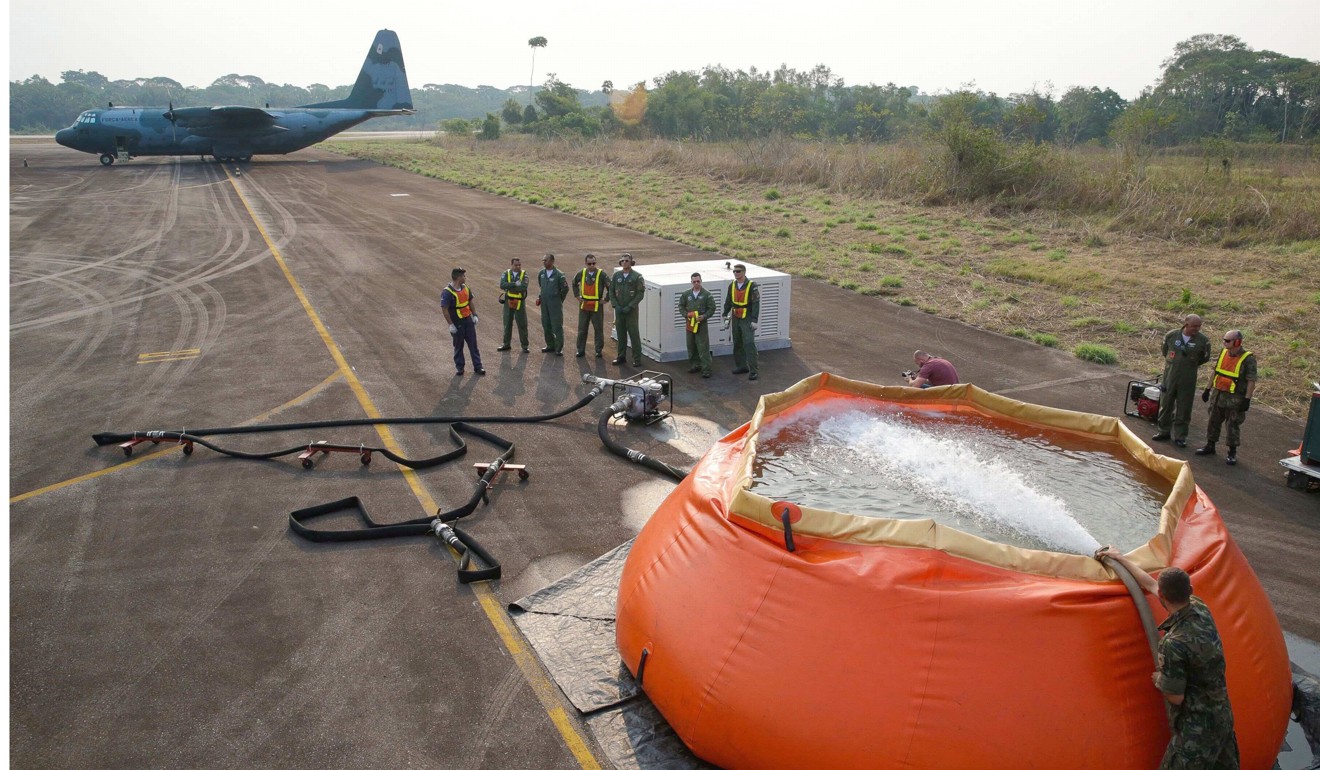 International pledges at a G7 summit in France included the US$20 million from the group, as well as a separate US$12 million from Britain and US$11 million from Canada. Ottawa has also offered to send firefighting planes to Brazil.
The pledges came even though Bolsonaro has accused rich countries of treating the region like a "colony" and suggested the West is angling to exploit Brazil's natural resources.
But the funds, which are widely seen as critical support, are still a relatively meagre amount for dealing with an environmental crisis that threatens what Macron has called "the lungs of the planet".
Under international pressure to act, Bolsonaro said he might visit the Amazon region this week to check on firefighting efforts and would make 44,000 troops available to fight the blazes.
However, the military presence in the area seemed scarce on Monday, with only a few soldiers seen patrolling roads and lending a hand.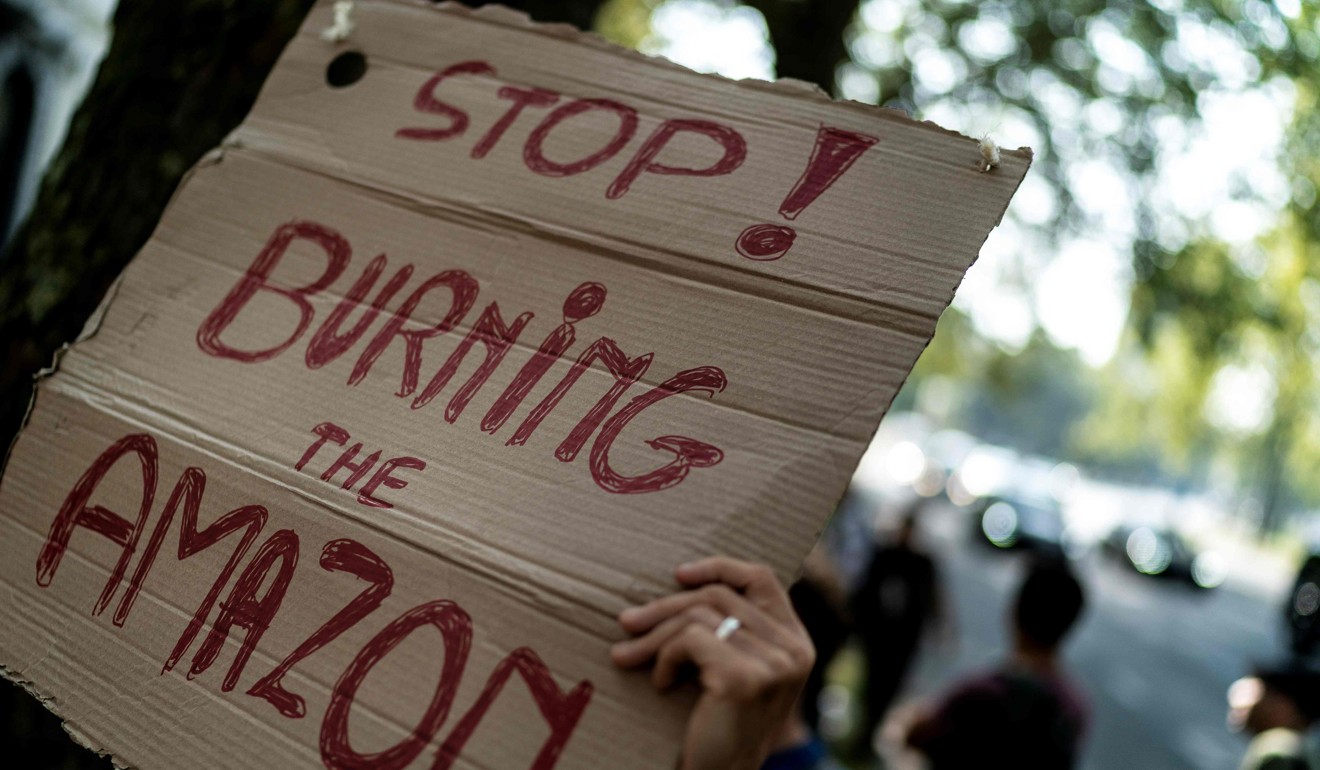 Bolsonaro campaigned on a promise to open the Amazon up for business and development. Since his inauguration in January, deforestation and fires in the rainforest have surged.
Earlier this month, Germany and Norway cut a combined US$72 million in funds after Bolsonaro said he would use part of the funds to give money to cattle and soy farmers.
Backlash over the fires has snowballed into Bolsonaro's largest international and domestic crisis since taking office.
Bolsonaro's personal approval rating fell to 41 per cent in August from 57.5 per cent in February, according to a recent poll.
Associated Press, Agence France-Presse, The Washington Post
This article appeared in the South China Morning Post print edition as: US$20m in aid to fight amazon fires rejected