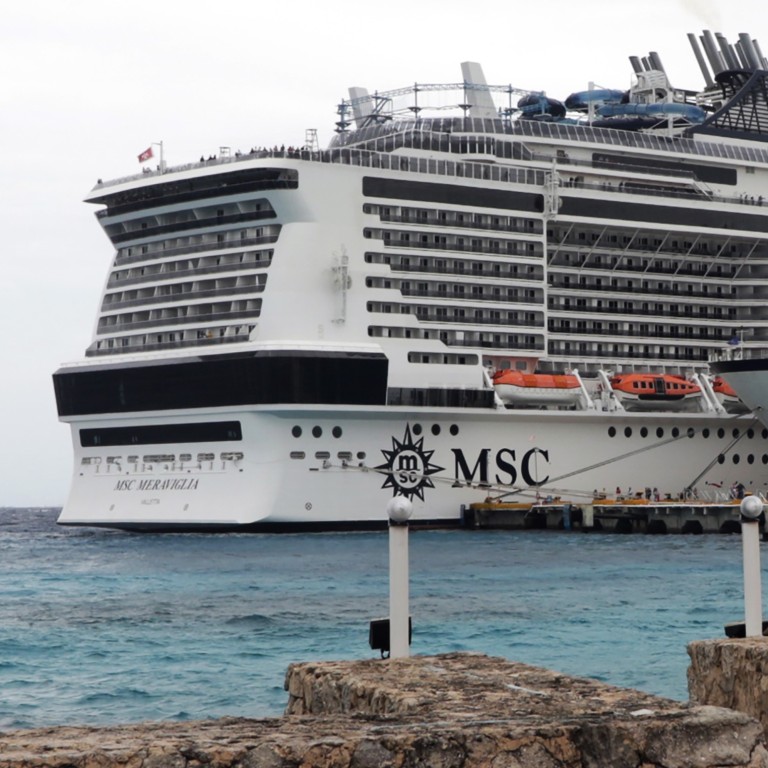 Coronavirus: 6,000 people held on cruise ship as Mexico conducts tests
MSC Meraviglia has docked on Cozumel island after being turned away at Jamaica and Grand Cayman after crew member was diagnosed with common flu
Permission to disembark will only be given once medical officials confirm no one on board has contracted coronavirus
Some 6,000 people are being held on a cruise ship at the Mexican port of Cozumel while medical experts conduct tests to rule out the presence of the new coronavirus, officials said on Thursday.
The MSC Meraviglia has docked on Cozumel island off the coast of Mexico's eastern state of Quintana Roo after being turned away at two previous destinations – Jamaica and Grand Cayman – because a crew member had been diagnosed with a common flu.
Quintana Roo state governor Carlos Joaquin said entry into the port had been granted "due to weather conditions", but that permission to disembark would only be given once medical officials had given the all-clear that no one on board had contracted the deadly virus.
Mexican President Andres Manuel Lopez Obrador said although it was important to uphold medical standards, the country would not succumb to hysteria surrounding the virus.
"We cannot close our ports, our airports," Lopez Obrador said in his daily press conference.
Local media showed a small knot of Cozumel residents near the cruise ship dock demanding that passengers not be allowed to disembark, citing fears about potential contagion or effects on the tourism-dependent economy.
Latin America's first case of the coronavirus, which originated in December in China's Wuhan region and has since spread to more than 40 countries, was confirmed in Brazil on Wednesday. Mexico has no confirmed cases.
Additional reporting by Associated Press
This article appeared in the South China Morning Post print edition as: Health experts in Mexico test 6,000 on cruise ship