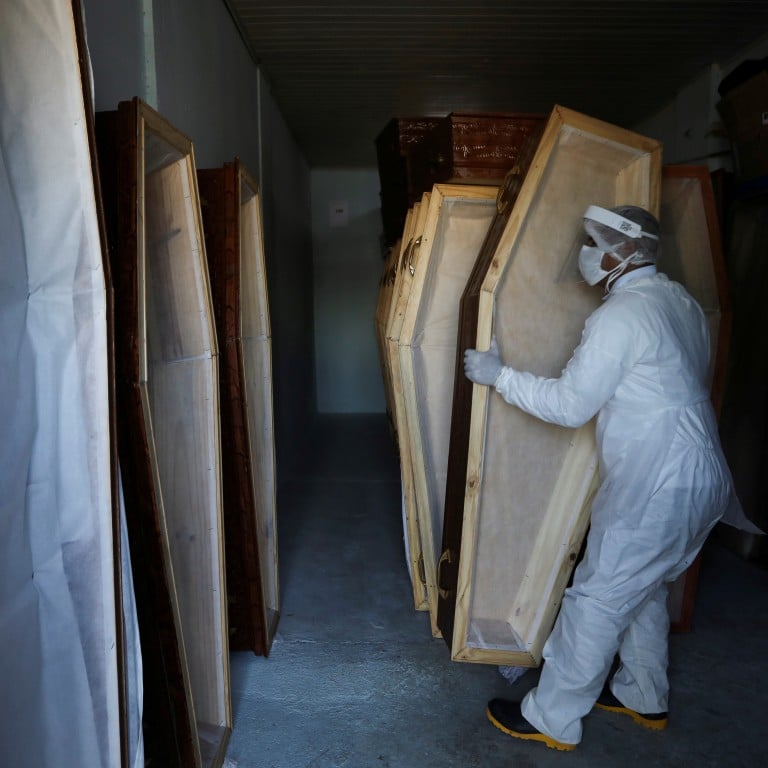 Brazil's coronavirus deaths surge, mass graves are dug and president says 'so what'?
As virus cases surge, Brazil starts to worry its neighbours
Amazon city running out of coffins, digs mass graves
Brazil's virtually uncontrolled surge of Covid-19 cases is spawning fear that construction workers, truck drivers and tourists from Latin America's biggest nation will spread the disease to neighbouring countries that are doing a better job of controlling the coronavirus.
Brazil, a continent-sized country that shares borders with nearly every other nation in South America, has reported more than 70,000 cases and more than 5,000 deaths, according to government figures and a tally by Johns Hopkins University – far more than any of its neighbours. The true number of deaths and infections is believed to be much higher because of limited testing.
The country's borders remain open, there are virtually no quarantines or curfews and President Jair Bolsonaro continues to scoff at the seriousness of the disease.
The country of 211 million people surpassed China – where the virus began – in the official number of Covid-19 deaths this week, prompting Bolsonaro to say: "So what?"
"I am sorry,'' the far-right president told journalists. "What do you want me to do?"
Deaths from the coronavirus outbreak have piled up so fast in the Amazon rainforest's biggest city that the main cemetery is burying five coffins at a time in collective graves.
Manaus, the capital of Amazonas state, which is accessible only by plane or boat from the rest of Brazil, corpses are accumulating in a refrigerated container improvised as a morgue freezer as they await burial.
At the main Taruma cemetery, a new area has been opened where undertakers were digging rows of graves and now just trenches for five coffins at a time.
The mayor's office said the city's funeral system was collapsing and running out of coffins.
In Rio de Janeiro, cemeteries have accelerated construction of above-ground vaults to entomb a wave of deceased patients. Undertakers in Manaus even resorted to burying coffins one on top of the other this week, but the city stopped the practice after grieving relatives protested.
Neighbouring countries were concerned about the situation in Brazil.
In Paraguay, soldiers enforcing antivirus measures have dug a shallow trench alongside the first 240 metres of the main road entering the city of Pedro Juan Caballero from the neighbouring Brazilian city of Punta Pora, to prevent people from walking along the road from Brazil and disappearing into the surrounding city.
Paraguay has fewer than 250 confirmed coronavirus cases and its borders have been closed since March 24, with enforcement particularly focused on the largely open frontier with Brazil.
Argentine officials say they are particularly worried about truck traffic from Brazil, their top trading partner. In provinces bordering Brazil, Argentina is working to set up secure corridors where Brazilian drivers can access bathrooms, get food and unload products without ever coming into contact with Argentines.
"Brazil worries me a lot," Argentine President Alberto Fernandez said. "A lot of traffic is coming from Sao Paulo, where the infection rate is extremely high."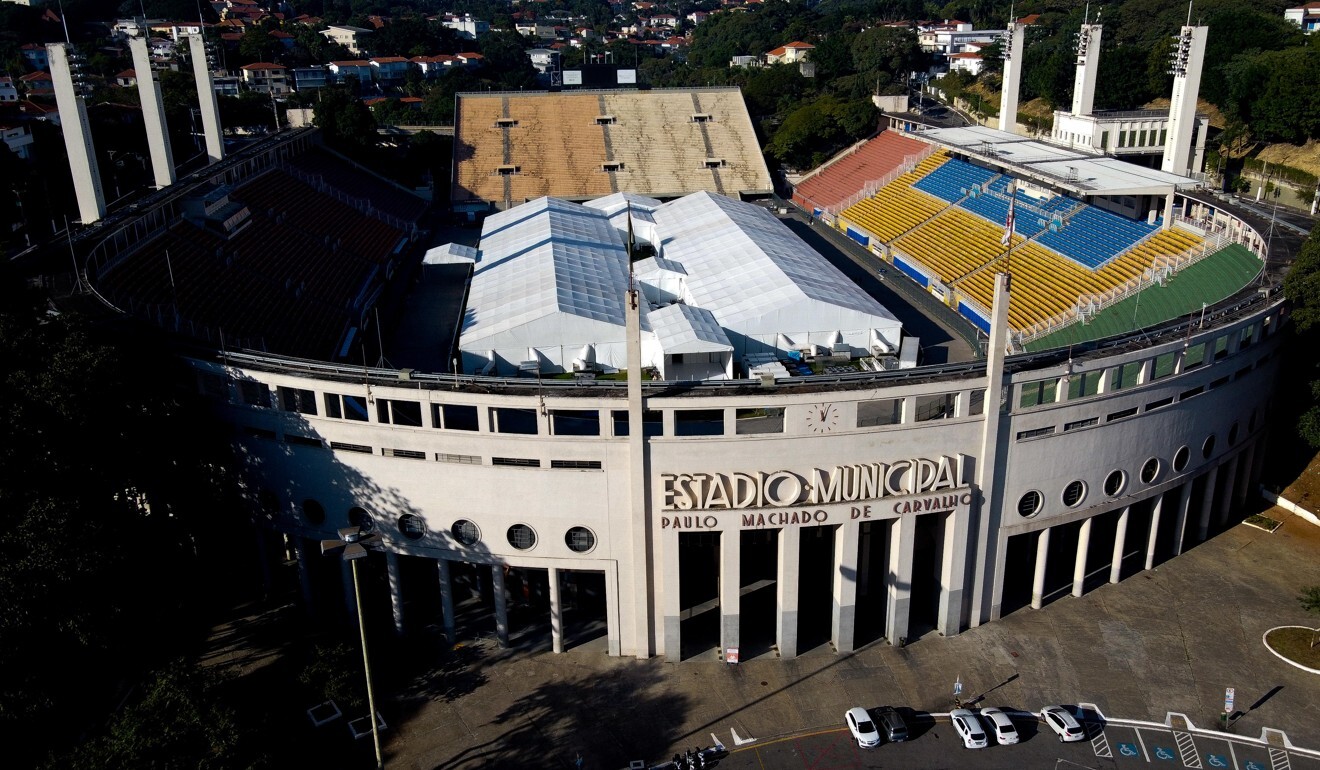 Authorities in Colombia are also worried, said Julian Fernandez Nino, an epidemiologist at National University in Bogota.
"In a globalised world, the response to a pandemic can't be closed frontiers," he said. "Brazil has great scientific and economic capacity, but clearly its leadership has an unscientific stance on fighting coronavirus."
In Uruguay, President Luis Lacalle Pou said the spread of the virus in Brazil was setting off "warning lights" in his administration and authorities are tightening border controls in several frontier cities.
Thirty workers recently crossed from Brazil to the Uruguayan border city of Rio Branco to help build a cement plant. Four tested positive for the virus, prompting Uruguay to place the whole crew in quarantine.
Officials in some Uruguayan border towns have discussed setting up "humanitarian corridors" through which Brazilians could safely leave the country.
Even socialist Venezuela, where the health system has been in a years-long state of collapse, has said it's worried about neighbouring Brazil.
"I've ordered the reinforcement of the frontier with Brazil to guarantee an epidemiological and military barrier," President Nicolas Maduro said on state television last week.
Bolivia's government, a right-wing ally of Bolsonaro's, declined to comment on its neighbour's antivirus measures, but Defence Minister Fernando Lopez promised this month to strongly enforce the closure of the border.
"If we keep being flexible on the border, our national quarantine will be useless," he said.
Additional reporting in Reuters
This article appeared in the South China Morning Post print edition as: Burial sites overflowas amazon area reels