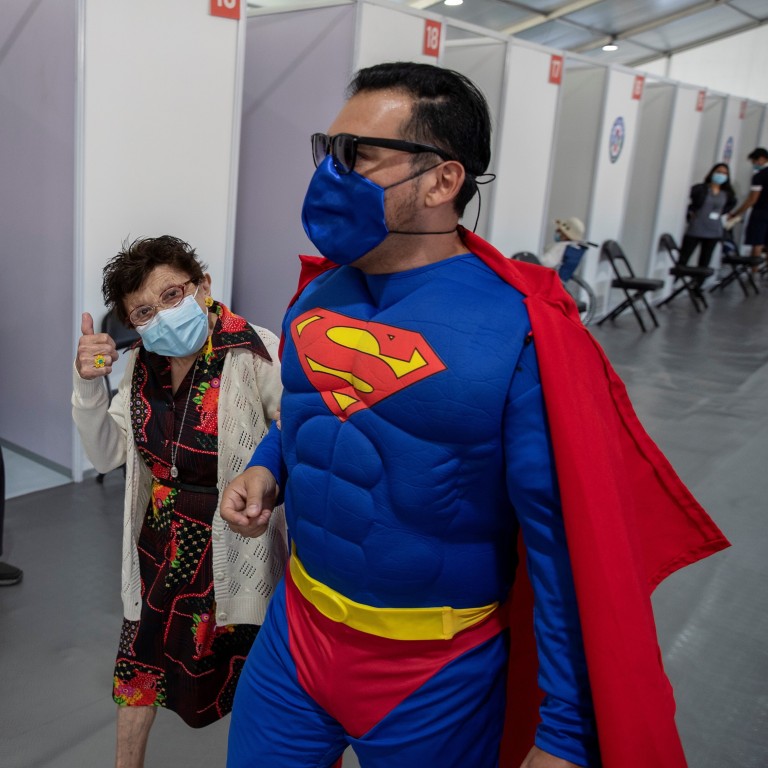 Coronavirus: Chile overtakes Israel as fastest country to vaccinate
Chile vaccinating its population at a rate that beats other countries
Thursday marks first anniversary of WHO's declaration of pandemic
Chile has overtaken Israel as the country with the most people vaccinated against the coronavirus per 100 residents within the past seven days.
"Today we have a new reason to be proud: Chile has taken first place in the global ranking of doses administered per 100 inhabitants," the South American country's government wrote on Twitter on Tuesday, after data from the Our World in Data statistics portal was released.
According to the data, Chile administered an average of 1.08 doses per day per 100 inhabitants over the past seven days; Israel is 1.03.
The announcement came as much of the world still struggles to break the grip of Covid-19. Thursday marks one year since the World Health Organization declared a pandemic.
On March 11, 2020, confirmed cases of Covid-19 stood at 125,000, and reported deaths stood at fewer than 5,000. Today, 117 million people are confirmed to have been infected, and according to Johns Hopkins, more than 2.6 million people have died.
More than 700,000 people have now lost their lives in Latin America and the Caribbean, with Brazil and Mexico accounting for the lion's share of deaths.
Chile, along with Mexico and Costa Rica, is among the Latin American countries that were first to begin vaccinating their populations and had negotiated early on for the purchase of vaccines. As a result, it's managed to guarantee 35 million doses, 10 million of which have already arrived. Most of them come from Chinese company Sinovac.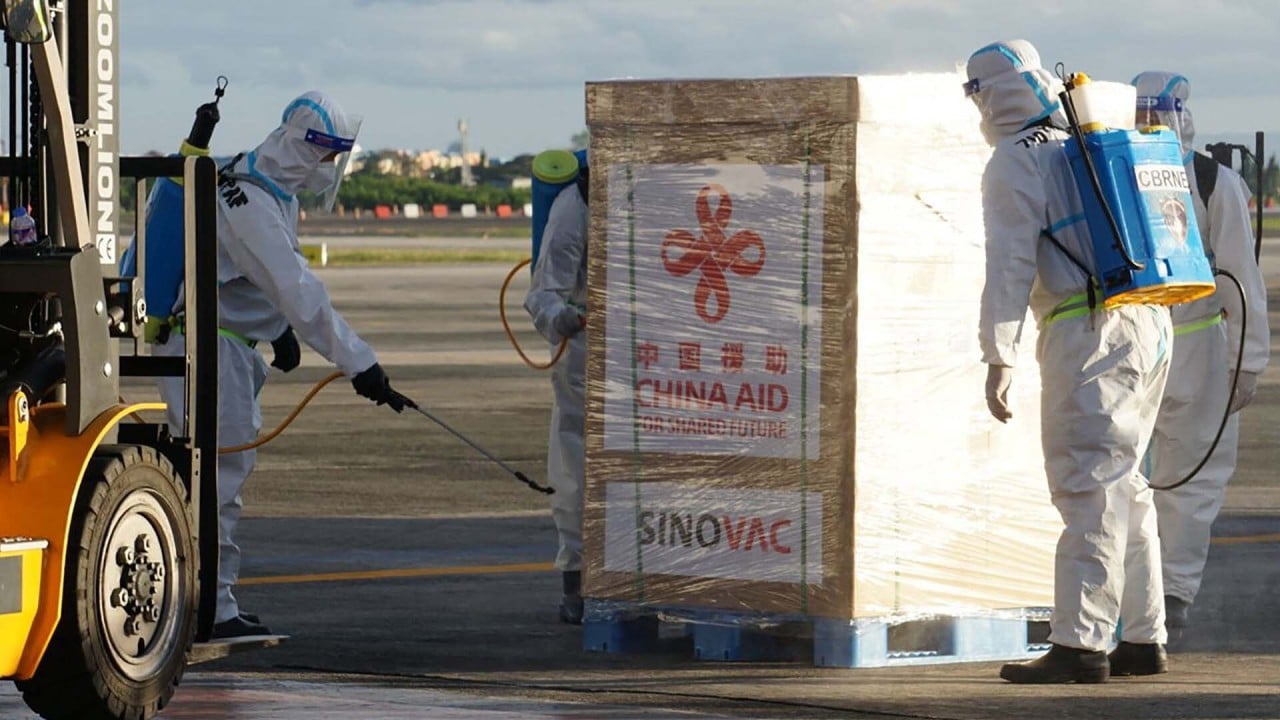 03:05
China-made coronavirus vaccines widely distributed despite efficacy concerns
China-made coronavirus vaccines widely distributed despite efficacy concerns
Chile, a country of 18 million people, expects to inoculate its entire target population by June. It has given at least one jab of the vaccine to 4,176,094 people since its campaign started in December – that represents over 21 per cent of the population.
Despite the vaccination campaign, Chile is still experiencing high infection rates. The country has recorded more than 5,000 new infections daily for several consecutive days in a row.
Israel has inoculated more than half its population of 9.3 million and pushed ahead this week with the reopening of more of its economy. Prime Minister Benjamin Netanyahu, facing re-election this month, promised to vaccinate the entire adult population by the end of April, which he said would mean "we are out of the corona crisis".
In the United States, President Joe Biden prioritised addressing the coronavirus pandemic during his first weeks in office, and the focus has paid off. He's on pace to hit his goal of 100 million vaccine doses administered in his first 100 days as soon as the end of next week.
The daily rate of vaccinations now averages more than 2 million shots, and more than 75 million doses have been administered since Biden was sworn in.
Europe, by contrast, is still struggling to step up its vaccinations roll-out, even if officials promise 100 million shots will enter the EU each month from April to June.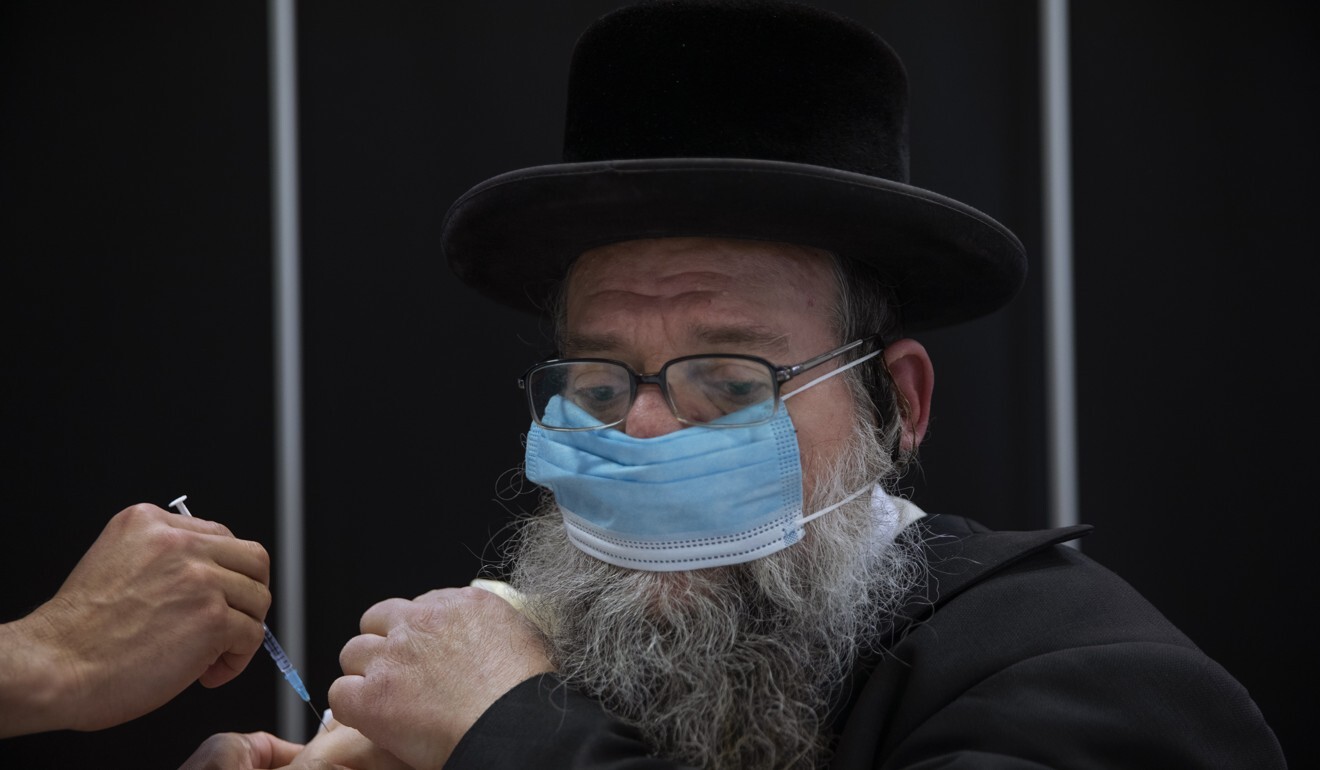 The EU's industry commissioner Thierry Breton said Tuesday that the bloc's vaccine strategy should this week be augmented with the addition of Johnson & Johnson's single-shot jab.
With approval expected "within the next, hopefully, days or hours," he said, that would bring the number of vaccines in use across the 27 member states to four, on top of ones from BioNTech/Pfizer, Moderna and AstraZeneca.
The EU was given an additional boost, with an announcement that 10 million doses of the Sputnik V jab would be produced in Italy in the second half of 2021.
There has been some progress in Africa, where Sudan became the latest country to begin inoculating health workers using shots received through the Covax initiative.
Tunisia also received its first major delivery of coronavirus vaccine doses Tuesday, almost a month later than expected, paving the way for the start of its inoculation campaign this week.
DPA, Agence France-Presse, Associated Press