Defence
Get more with myNEWS
A personalised news feed of stories that matter to you
Learn more
As Ukraine tensions mount, US vows 'decisive' response if Russia deploys to Cuba, Venezuela
Moscow raises the stakes in its dispute with the West over Ukraine and Nato's expansion on Russia's doorstep
US official calls Russia threat of troops in Latin America 'bluster', but vows response if it follows through
The Biden administration responded to threats from Russian officials that Moscow could begin military deployments in Cuba and Venezuela if tensions continue to rise with the United States, vowing a "decisive" response if it sees any evidence that the threat is real.
Russia's Deputy Foreign Minister Sergei Ryabkov told state television on Thursday that he could "neither confirm nor exclude" the potential deployments.
Russian media followed up on the remarks with a report that agents from Russia's spy agency, the FSB, had visited the two Western Hemisphere countries in recent days.
"We are not going to respond to bluster," a senior administration official told McClatchy and The Miami Herald. "If Russia actually started moving in that direction, we would deal with it decisively."
Tensions have been rising between Washington and Moscow since December, when Russia began amassing tens of thousands of troops on its border with Ukraine. Russian officials, including President
Vladimir Putin
, have not ruled out an invasion.
Talks have taken place between Russian, American, European and Nato officials over the past three days across Europe, but officials have
not reported any breakthroughs
.
Associated Press was first to report on Ryabkov's comments.
Ryabkov last month compared the current tensions over Ukraine with the 1962 Cuban Missile Crisis – when the Soviet Union deployed missiles to Cuba and the US imposed a naval blockade of the island.
That crisis ended after US President John F. Kennedy and Soviet leader Nikita Khrushchev agreed that Moscow would withdraw its missiles in exchange for Washington's pledge not to invade Cuba and the removal of US missiles from Turkey.
Putin, in seeking to curtail the West's military activity in Eastern Europe, has argued that Nato could use Ukrainian territory to deploy missiles capable of reaching Moscow in just five minutes. He warned that Russia could gain a similar capability by deploying warships armed with the latest Zircon hypersonic cruise missile in neutral waters.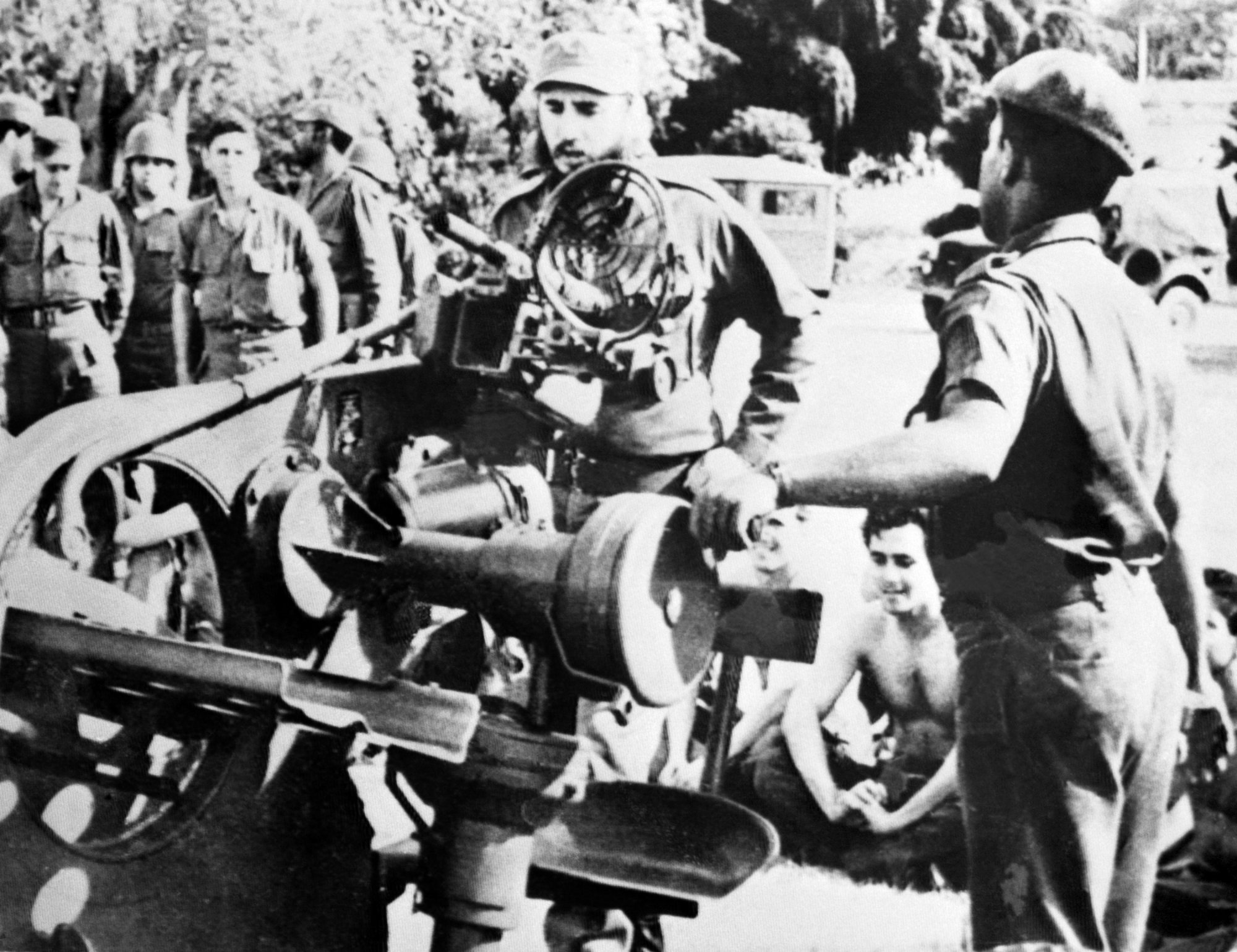 Soon after his first election in 2000,
Putin
ordered the closure of a Soviet-built military surveillance facility in Cuba as he sought to improve ties with Washington. Moscow has intensified contacts with Cuba in recent years as tensions with the US and its allies mounted.
In December 2018, Russia briefly dispatched a pair of its nuclear-capable Tu-160 bombers to Venezuela in a show of support for Venezuelan President Nicolas Maduro amid Western pressure.
Ryabkov said a refusal by the US and its allies to consider the key Russian demand for guarantees against the alliance's expansion to Ukraine and other ex-Soviet nations makes it hard to discuss the confidence-building steps that Washington says it's ready to negotiate.
"The US wants to conduct a dialogue on some elements of the security situation … to ease the tensions and then continue the process of geopolitical and military development of the new territories, coming closer to Moscow," he said. "We have nowhere to retreat."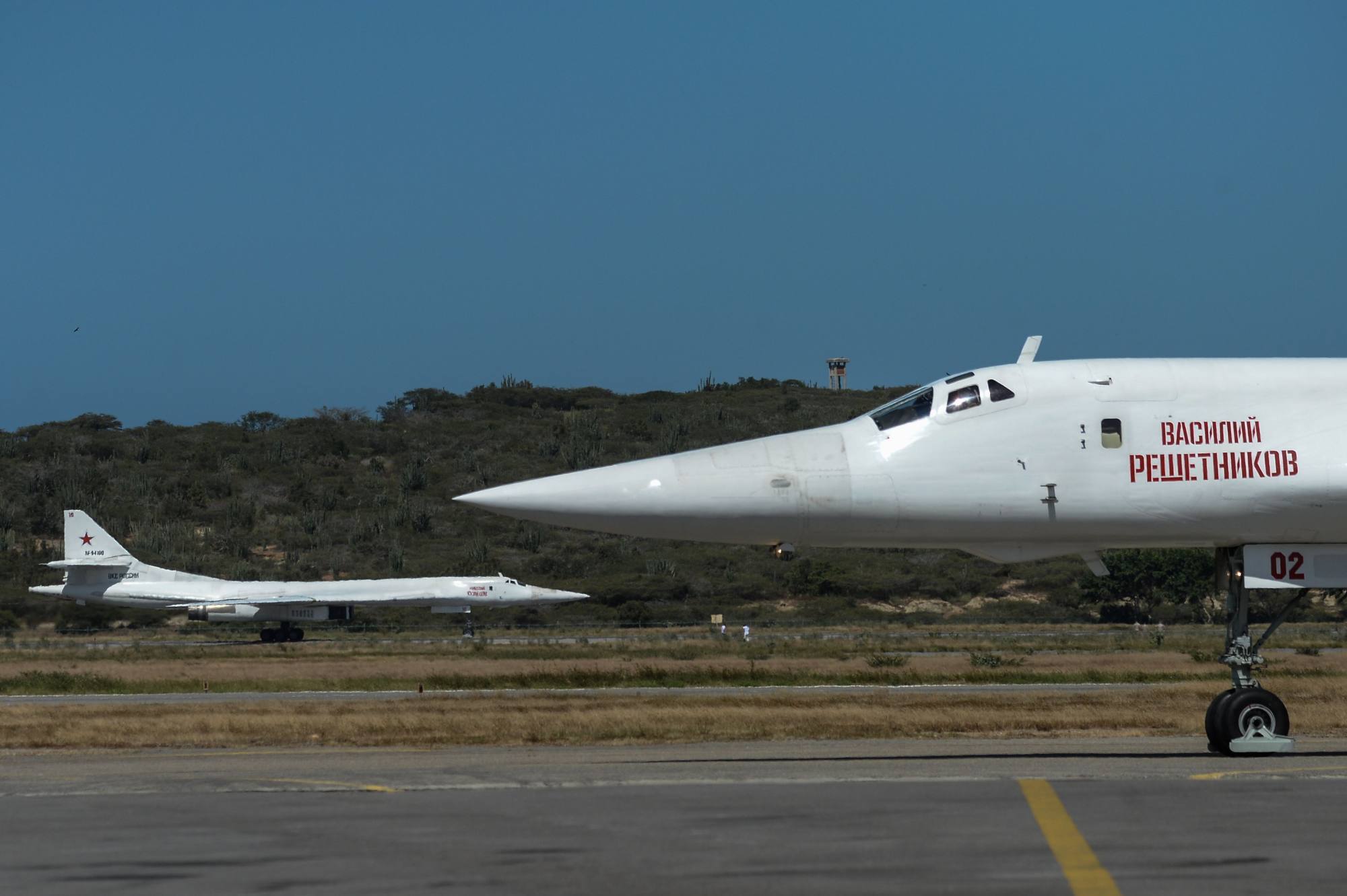 Ryabkov described US and Nato's military deployments and drills near Russia's territory as extremely destabilising. He said US nuclear-capable strategic bombers flew just 15km (9 miles) from Russia's border.
"We are constantly facing a provocative military pressure intended to test our strength," he said, adding that he wondered how Americans would react "if our bombers fly within 15km off some US bases on the East or the West Coast".
Tensions revolving around Ukraine and Russia's demands on the West again appeared on the table at a Thursday meeting of the Organization for Security and Cooperation in Vienna.
Polish Foreign Minister Zbigniew Rau, who assumed the position of the OSCE's chairman-in-office, noted in his opening speech that "the risk of war in the OSCE area is now greater than ever before in the last 30 years".
Asked whether he's worried about possible confrontation, UN Secretary-General Antonio Guterres said "it is absolutely essential that the dialogue that is taking place find a way allowing for de-escalation of tension … to avoid any kind of confrontation that will be a disaster for Europe and for the world."
Tribune News Service and Associated Press