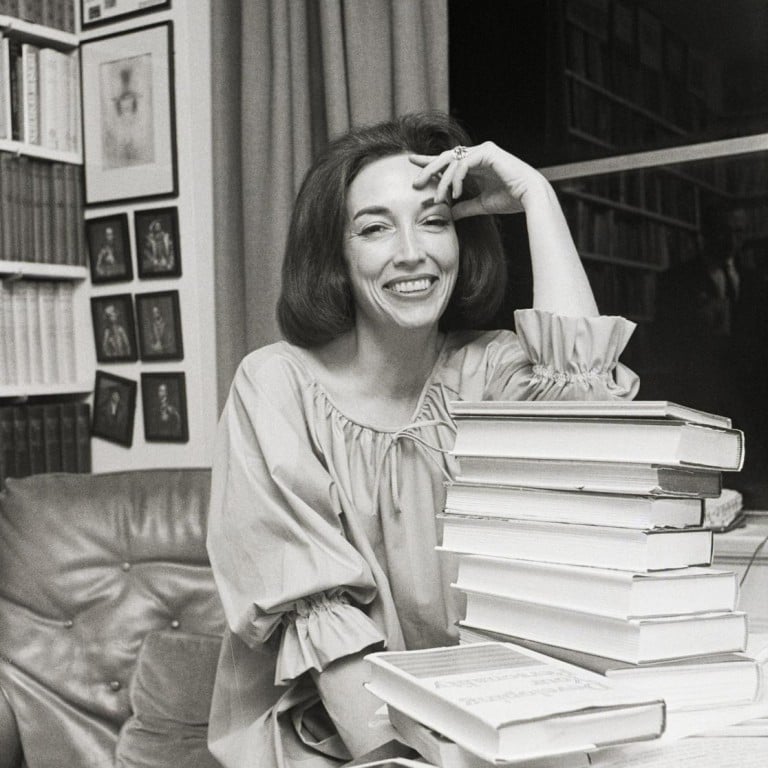 Helen Gurley Brown, longtime Cosmopolitan editor, dies at 90
Helen Gurley Brown, Cosmopolitan magazine's longtime editor, inspired women to pursue a life they desired, including sex regardless of their marital status
Helen Gurley Brown, who inspired women in the 1960s to go out and get what they wanted out of life, including good sex whether they were married or not, has died.
The longtime editor of magazine died on Monday at New York-Presbyterian Hospital/Columbia, aged 90, said Hearst Corporation.
In 1962, Brown, a copywriter for a Los Angeles ad agency, wrote a book about the single life that she had recently left behind at what was then seen as the over-the-hill age of 37.
Her , a frank and exuberant mix of advice, exhortation and naughty girl talk, was a publishing wonder that broke ground by suggesting that the single woman not only had a sex life but was "the newest glamour girl of our times". She added: "Nice girls do have affairs, and they do not necessarily die of them!"
Many serious feminists have viewed Brown as a lightweight whose gushy writing style covered over a dual message that women were at once independent and yet should do everything they could to get a man.
But others, such as Barbara Ehrenreich, Elizabeth Hess and Gloria Jacobs, writing in (1986), consider Brown the "first spokeswoman for the [feminist] revolution."
Comparing to Betty Friedan's groundbreaking published a year later, the authors said that "Brown's was in many ways the more radical". "It was that disposed of what Friedan called the feminist mystique in a few brief, confident sentences: 'You may marry or you may not. In today's world, that is no longer the big question for women'."
Brown's book led to a column, a film of the same name and, eventually, to Brown's role as editor of magazine, the once-literary Hearst publication that she recast into a slyly risqué bible for single women. Overnight it seemed the unmarried woman went from an object of pity to being seen as sophisticated, hip, smart, sexy, desirable. In other words, a "Cosmo Girl".
cover photograph of the glamorised, well-endowed Cosmo Girl took her place in American culture. And the cover lines written by Brown's husband - film producer David Brown - became legendary: "How to Turn Him On While You Take It Off", "The Pill That Makes Women More Responsive", "I Was a Passed Around Girl". Brown stayed at helm for 32 years, and would not have left in 1997 had she not been forced out. By then, the magazine was selling 2.5 million copies a month.
Helen Gurley Brown was born on February 18, 1922, the daughter of schoolteachers in Arkansas.
"I never liked the looks of the life that was programmed for me - ordinary, hillbilly and poor," Brown wrote of her early life. She described herself as a teen this way: "Flat-chested, pale, acne-skinned, terrified." She was determined not to stay a "mouseburger", what she called women who are "not prepossessing, not pretty, don't have a particularly high IQ, a decent education, good family background or other noticeable assets".
Brown met her husband at the place that she recommended all single women look for a mate: on the job. After they married, he encouraged her to write about her experiences as a single woman.
"Let the 'secure' married girls eschew shortening their skirts ... and wear their classic cashmeres and tweeds until everybody could throw up," Brown wrote in typical prose in . "You be the girl other girls look at to see what America has copied from Paris."
After the book was published, Brown got thousands of letters from single women. Initially she tried to answer them all. "One night David looks at me typing and says, 'You know, if you had your own magazine, you could answer everybody at one time',"Brown said years later.
The two of them went around New York proposing the idea to no avail. Finally, Hearst Magazines offered them , which had been losing money.
The Browns quickly came up with the winning formula: a beautiful woman on the cover and a mix of sex advice and articles about men, work and female health on the inside.
The debate over whether Brown empowered women to take charge of their lives or self-helped them into old-school servility is likely to go on.
Feminist activist Gloria Steinem told in 1982 that she appreciated Brown as a pioneer who acknowledged women as sexual beings. "But she's fooling herself if she thinks her message is a feminist one," Steinem said.
As for Brown, she had always viewed herself as a feminist.
"I was there saying, 'You're your own person, go out there and be somebody. You don't have to get your identity from being somebody's appendage'," she said.
This article appeared in the South China Morning Post print edition as: Feminist who urged lives of freedom