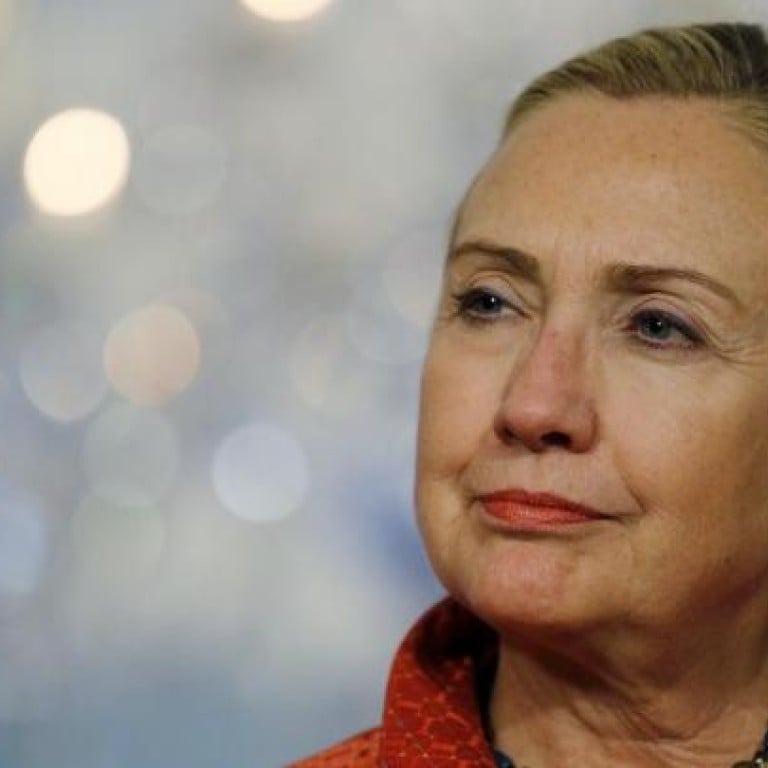 Hillary Clinton's South Pacific trip aimed at curbing China's influence
Analysts say her visit to the Cook Islands is aimed at curbing China's rising influence
US Secretary of State Hillary Rodham Clinton is set to make a rare foray to the South Pacific this week, in a move analysts say is aimed at curbing China's growing influence among the region's small island nations.
While previous trips to the area by Clinton have focused on Canberra and Wellington, this time she is expected to visit the Cook Islands, a nation of just 11,000 people whose 15 islands cover an area barely larger than Washington DC.
The reason is to attend a regional summit hosted by the Pacific Islands Forum (PIF), a group consisting mainly of small island states, along with resource-rich Papua New Guinea and the dominant regional powers Australia and New Zealand, both US allies.
The impoverished, strategically unimportant island states dropped off Washington's radar many years ago, former New Zealand diplomat Michael Powles said, as China cultivated diplomatic ties through aid and bilateral deals.
"The US has suddenly started doing a lot more in the Pacific after quite a long time of doing the absolute minimal amount, whereas over the last few years China has been pretty active," Powles said.
Annmaree O'Keeffe, a Pacific specialist at Australia-based think tank the Lowy Institute, said Washington's renewed focus on the island states was part of a broader move towards the Asia-Pacific region.
The policy involves the US boosting diplomatic and military resources in Asia-Pacific, now recognised by the US as a key driver in the global economy, while its engagement in Iraq and Afghanistan winds down.
However, some aspects, such as US plans to deploy 2,500 Marines to northern Australia and boost its naval presence in the Pacific, have rankled China.
The US has its own territories in Guam, the Northern Marianas, Hawaii and American Samoa, plus close ties with Palau, Micronesia and the Marshall Islands.
However, excluding American Samoa, they are all located in the northern or central Pacific, leaving the South Pacific with scant attention from Washington in recent years.
Powles said while China may be mildly suspicious about US attempts to improve diplomatic ties in the South Pacific, its chief concern would be if Washington pushed the small nations to agree to more military co-operation.
"It's a question of whether the countries are being asked to be part of the Western [US-led] team and if that would involve regular naval visits and Marines coming, as they're starting to do in northern Australia," he said.
"That would concern the Chinese and be likely to strengthen the people in China who feel they've had enough of the West and the US trying to prevent them emerging as a major power - that could lead to explosive consequences."
This article appeared in the South China Morning Post print edition as: Clinton on mission in South Pacific