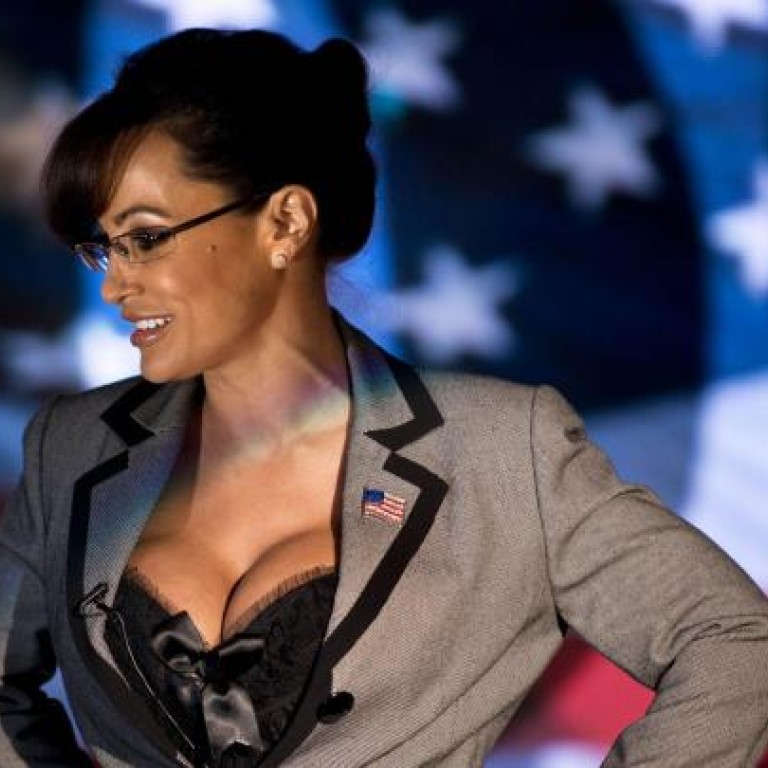 Tampa stripper and Sarah Palin lookalike a tease for Republicans
This is Sarah Palin like you've never seen her before. Or not. Lisa Ann is a porn star, and has made it big impersonating America's would-be vice-president since 2008.
From adult films to faux press conferences at strip clubs, her career has soared thanks to the tea-party favourite, a notable absentee from the 2012 convention line-up set to crown Mitt Romney the Republican presidential nominee in Tampa, Florida.
"I don't think she's as thrilled with me as I am with her," Lisa Ann said at The Dollhouse club, which is hoping for a big week as tens of thousands of Republicans descend on Tampa for the convention, which runs through until Thursday.
Lisa Ann, a 40-year-old certified dental assistant who alternates between residences in Los Angeles and New York, was included in CNBC's "Dirty Dozen", a 2011 list of the 12 most popular pornography stars.
"We live in a pretty recession-proof business," the chatty porn star said. "I mean, it did definitely change things for a lot of people. But for myself, having the gift to play Sarah Palin during the crunch has been just incredible."
Thanks to the boost in business from the Republican convention, Tampa clubs say dancers can expect to double their take.
Many will take home US$1,000 a night and some will earn much, much more, depending on their clientele.
"Take a look in here. This is what we call our presidential suite. This one rents out for like US$500 an hour," Skin strip club manager Eric "Ice" Terrell said.
"As a Republican, we figured that's really not a problem with them because they're normally known to have a big cash flow."
Palin was the unlikely star of the 2008 Republican convention. The then-Alaska governor, who had served only two years, was plucked from relative obscurity and catapulted on to the national stage as John McCain's surprise running-mate.
Lisa Ann, who is well-spoken, poised and outspoken on politics - she leans Democrat - said she may even pursue a career in the footsteps of her alter ego.
"I wouldn't rule it out, but I don't know if I could play it as shady as some politicians do," she said.
This article appeared in the South China Morning Post print edition as: Barer Palin enjoys a four-year run