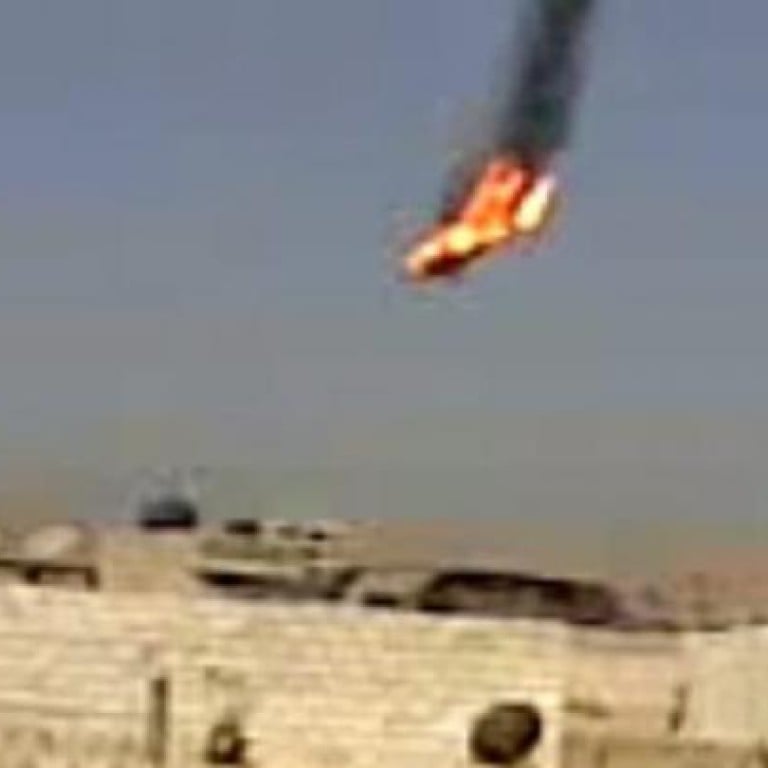 Syria army pounds eastern districts of Damascus
Syria's army pounded the eastern belt of Damascus before dawn on Tuesday after opening a new front east of the capital, a watchdog said, adding that 60 people were killed in the province the previous day.
The violence followed a bloody on Monday in which 190 people – 116 civilians, 40 rebels and 34 soldiers – were killed across Syria, according to the Syrian Observatory for Human Rights.
The Britain-based watchdog reported fierce shelling overnight on the capital's eastern neighbourhoods of Zamlaka, Qaboon, Jubar and Ein Tarma.
On Monday, rebels from the Free Syrian Army claimed to have
downed a military helicopter
in the district of Qaboon during heavy shelling and fierce fighting that also engulfed nearby Jubar as well as several towns outside the capital.
After launching a major offensive on the southwestern belt of Damascus last week which, according to the opposition, included a massacre in the town of Daraya, a rebel commander said that the army's new focus was the Ghuta area in the countryside east of Damascus. The Syrian Revolution General Council, an activist network on the ground, said that regime forces on Tuesday shelled the eastern suburbs of Harasta and Irbin.
It reported shells being fired from Harasta to the nearby town of Irbin as helicopters hovered overhead.
"The sound of explosions prevails in the [Harasta] town centre and warplanes are seen over the skyline," the SRGC said, adding that smoke could also be seen rising from the nearby Qaboon district.
Meanwhile, the Observatory reported that another seven unidentified bodies were found in the town of Daraya, southwest of Damascus, while 14 others were discovered elsewhere in the province.
More than 330 bodies have been found since Sunday in Daraya, after President Bashar al-Assad's troops launched a ferocious five-day onslaught of shelling, summary executions and door-to-door raids, according to activists.
State media said the operation had "purified terrorist remnants" in Daraya, while pro-government television Al-Dunia said "terrorists" had carried out the killings.
The Observatory says more than 25,000 people have been killed since an uprising against Assad broke out in March last year.
The figures are impossible to verify due to restrictions on the media.