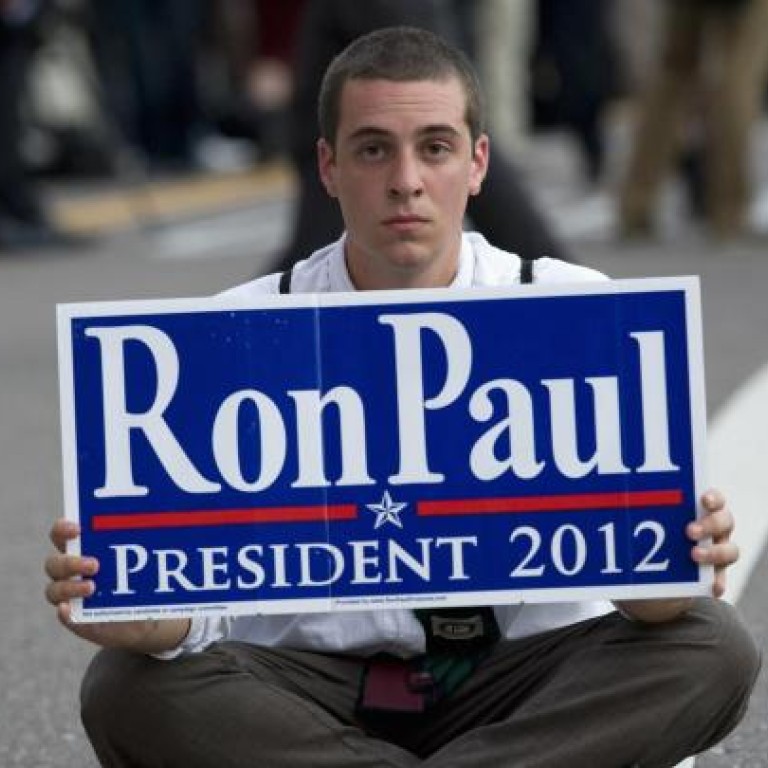 Supporters of defeated presidential candidate Ron Paul fight rule changes
Defeated Republican presidential candidate Ron Paul's fiercely loyal supporters fought until the bitter end.
They repeatedly challenged rule changes that weakened their delegate count at the Republican National Convention and made it harder for future candidates to recreate what the Texas congressman did in his third presidential bid.
That bid ended on Tuesday when Romney was nominated by the party to take on President Barack Obama.
Paul was the sole Republican primary candidate not to bow out of the race, endorse Romney and release his delegates. Several state delegations tried to put his name into consideration, but were stymied by delegate-seating decisions by the Republican National Convention (RNC).
Paul's supporters reacted angrily. Several members of the Maine delegation walked out of the arena after the RNC affirmed the party's decision to replace 10 of the state's 24 delegates.
Paul did not win a single state. However, his ardent followers worked arcane local and state party rules to take over several state delegations, including garnering 20 of Maine's 24 spots.
The RNC decided to replace 10 of them, effectively stopping the state from being able to submit Paul's name for nomination.
That seating decision along with others prompted Wiselot Rouzard, a delegate from Nevada and a Paul supporter, to compare the situation to Adolf Hitler taking power in Germany.
Once Romney was nominated, during the roll call of states, several listed votes for Romney and Paul. When repeating back the count, officials at the podium cited only the Romney votes.
In the end, Romney received more than 2,000 votes, easily securing the nomination, while Paul received just under 200.
For Paul, this is effectively the end of his political career. After serving in Congress for more than 20 years, Paul, 77, is retiring when his term ends in January.
While he may be finished, he pledged that his movement - focused on strict interpretation of the Constitution, downsizing government and spending, and an isolationist foreign policy - was not.
This article appeared in the South China Morning Post print edition as: Ron Paul fans battle to the last