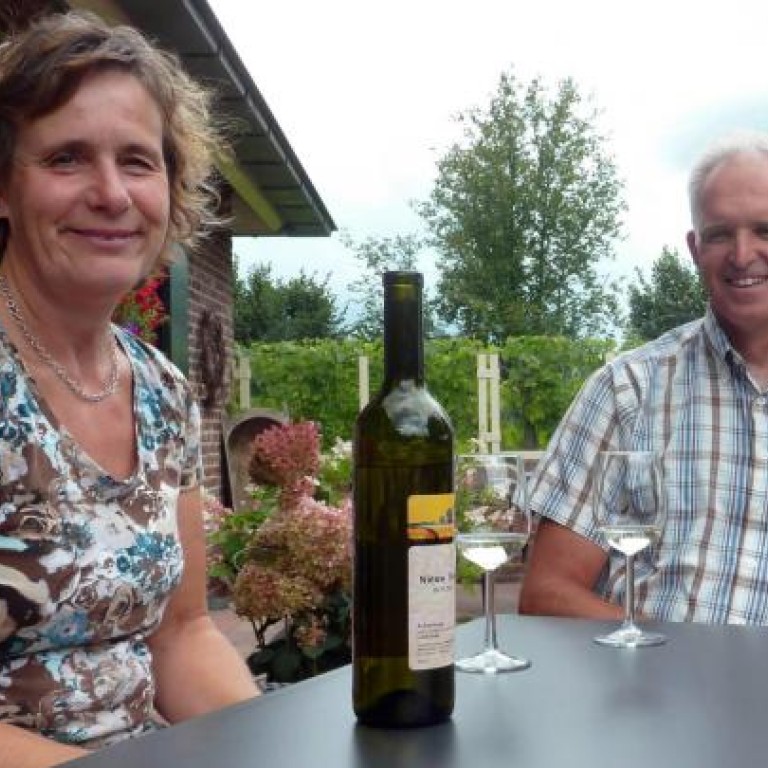 Beer-brewing Dutch try their hand at making wine
Vineyard capacity is increasing thanks to new grape varieties that can cope with bad weather
Too cold, too wet and not enough sunlight: for centuries, the beer-brewing Netherlands has been snubbed as a good place to plant vineyards and make decent wines - until now.
Thanks to new cross-breed grape varieties, mainly from Germany, the Dutch wine industry is blooming on the back of these new and hardier cultivars, as they are known, enabling it to increase vineyard capacity more than six-fold in the last eight years.
"These [new] varieties resist mildew diseases better, their grapes ripen quicker, they are more adapted to the Dutch climate," 55-year-old winemaker Job Huisman said on his farm outside the small eastern town of Drempt.
Classic cultivars like Riesling, Auxerrois and Pinot Gris have always had a rough time in Dutch conditions except in the extreme south, said Huisman as he and his wife Neeltje, 56, lifted their glasses to sample their latest harvest - a white semi-sweet made from grapes grown on their two-hectare vineyard.
The Dutch wine industry gained momentum in the early 1990s when new grape varieties were being developed, said Dutch Winemakers' Guild spokesman Theo Mellenberg.
Among the most popular in the Netherlands today are the Johanniter and Solaris cultivars, which entered the market in 2000 and 2004 respectively.
The Huismans decided to go into the wine-making business six years ago. Now the couple produce six different wines across the full spectrum of red, white and rosé from their climate-resistant grapes, with an output of close to 4,000 litres per year.
Their Nieuw Tivoli 2011 recently won first prize in the white wine blend (cuvee) category in a competition for "new" cultivar wines put up by the Freiburg Wine Institute in Germany.
The Huisman's wine competed with 142 others from Germany, Denmark and Italy, all produced from varieties bred by the Freiburg Institute.
"Fifteen years ago when I tasted Dutch wine, it was simply undrinkable," said Nicolaas Klei, a Dutch wine specialist who has written several books on the subject.
He remains somewhat sceptical over the quality of Dutch-made wines.
"Actually I would say it's not bad to drink … in the best case," but he argued that new varieties could not rival the old classics.
"We must be realistic; there will never be a great wine made in the Netherlands," he said.
This article appeared in the South China Morning Post print edition as: Beer-brewing Dutch turn to wine