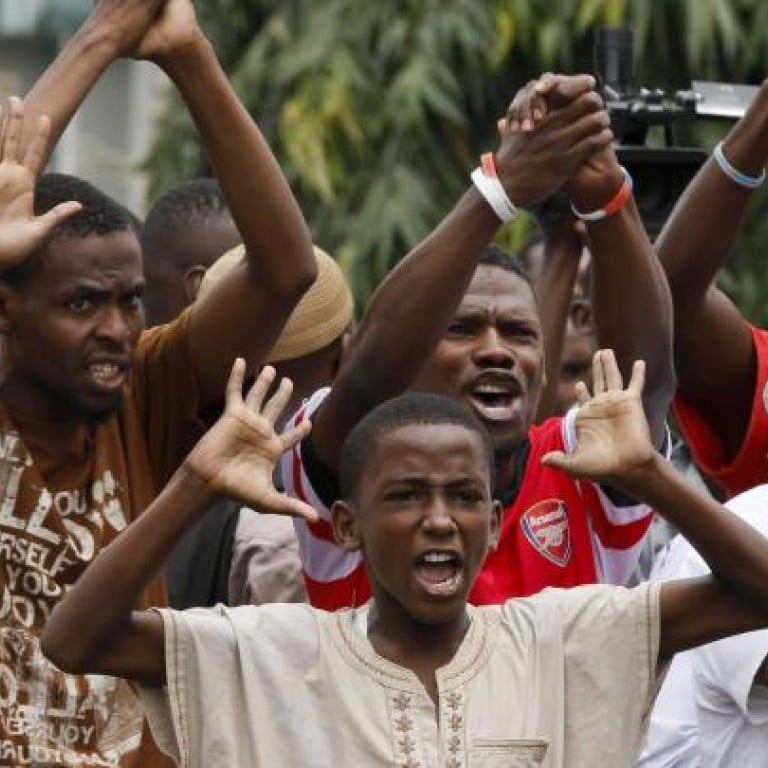 Kenya charges Shebab-linked radical preacher after riots
A radical Kenyan preacher accused by the US of supporting Somalia's Al-Qaeda linked militants was on Monday charged with inciting violent protests, after he surrendered claiming he feared for his life.
Abubaker Shariff Ahmed handed himself over to a court in the port city of Mombasa after the assassination there last week of fellow Islamist cleric Aboud Rogo Mohammed by unknown gunmen sparked days of deadly rioting.
Ahmed, also known as Makaburi, pled not guilty to charges of encouraging that violence, which saw two days of running battles, with grenades hurled at two police trucks, killing three officers and wounding over a dozen others.
Like Ahmed, the murdered cleric – popularly known as Rogo – was also on United States sanctions lists for allegedly supporting neighbouring Somalia's extremist Shebab, including by recruiting and fundraising for the group.
Following Rogo's murder, Ahmed is alleged to have called out from a mosque to supporters to target security officers and to torch churches in Mombasa, Kenya's main port and a key tourist town. He denies the charges.
Rogo's supporters accused the security forces of murdering him, calling his death an "extra-judicial killing". The police reject the claim and have appealed for help in hunting down those responsible.
But Ahmed, speaking to Kenya's Daily Nation newspaper on Monday just before he handed himself in to the authorities, said he feared for his life.
"We are certain that there is a hit squad targeting Muslim clerics and other Muslims perceived to be extremists," he told the newspaper.
"They have accused us of terror but have refused to provide any evidence. Instead, they are now sending people to kill us," he added.
Ahmed, speaking through his lawyer Mbugua Mureithi, denied prosecution claims in court that he had been running from the police.
"My client was not hiding as no police came for him... there was no attempt by police to arrest my client," Mureithi told the court.
He was remanded in custody until September 5, when a bail hearing will be held.
Both Ahmed and Rogo had fiercely opposed Kenya's invasion of southern Somalia last year to attack Shebab bases.
The US Treasury alleges that Ahmed is a "leading facilitator and recruiter of young Kenyan Muslims for 'action' in Somalia," and was a "close associate" of the late Rogo.
He was placed on the US sanctions list in July of those "engaging in acts that directly or indirectly threaten the peace, security or stability of Somalia" and is accused of "mobilisation and management of funding for Al-Shebab."
The US say he made "frequent trips to Al-Shebab strongholds in Somalia", had "strong ties" with senior Shebab leaders and is a "recruiter and facilitator" for the hardline fighters in Mombasa.
Human Rights Watch has called for a probe into Rogo's killing, noting it "follows the abductions and deaths earlier this year of several other people charged with recruitment and other offences related to the Shebab."