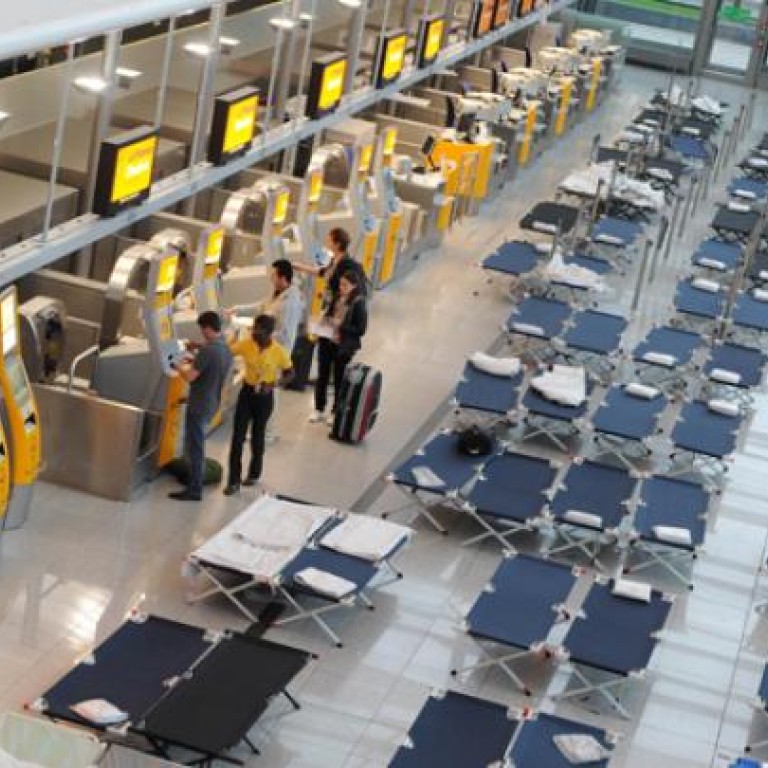 Lufthansa flight attendants launch 24-hour strike
Lufthansa's flight attendants launched a 24-hour nationwide strike at midnight on Thursday, forcing the German carrier to cancel about two-thirds of its scheduled flights across the world.
The escalating labour battle comes as Germany's largest airline struggles to fend off challenges from budget carriers and government-owned airlines in the Persian Gulf.
The strike was the most extensive of three work stoppages over the past week after 13 months of contract negotiations broke down over differences in pay and union demands that the airline agree not to outsource jobs or employ temporary cabin crew employees.
Limited walkouts on Tuesday at airports in Frankfurt, Munich and Berlin followed the launch of the flight attendants' strike campaign last Friday. The latest work stoppage will include major airports in Frankfurt, Berlin, Hamburg, Munich and Stuttgart and effect long-haul destinations in the United States and East Asia.
The impact of the strike will not be clear for hours because the walkout went into effect at an hour when commercial flights are severely restricted due to noise abatement regulations.
In a television interview on Thursday, Lufthansa CEO Christoph Franz acknowledged that the airline's management had underestimated the union's resolve but gave no indication the airline was ready to accept the flight attendants' demands.
The union is demanding a five per cent pay raise for more than 18,000 cabin staff. Lufthansa is offering a 3.5 per cent boost and is calling for a slight increase in working hours.
Lufthansa took out ads in major German newspapers on Thursday apologising for disruptions to passengers and calling the union action "disproportionate".
The Independent Flight Attendants Organisation, known by its German initials UFO, said it regretted the dislocation to passengers but negotiations had reached the point where it had no alternative but to strike.
Lufthansa is trying to implement a far-reaching cost reduction programme to cope with rising fuel prices as well as vigorous competition from European discount carriers and the big Gulf airlines such as Emirates, Qatar Airways and Etihad Airways. The Gulf giants are challenging Lufthansa another major European carriers especially in lucrative routes between Europe and East Asia.
Lufthansa aims to improve the company's operating profit by US$1.89 billion compared to last year by the end of 2014.
The union objects to what it says would be only gradual pay increases and lower salaries for new employees. The union is also worried about the possibility that Lufthansa will transfer flight attendants to its partner budget airlines with lower contracts.