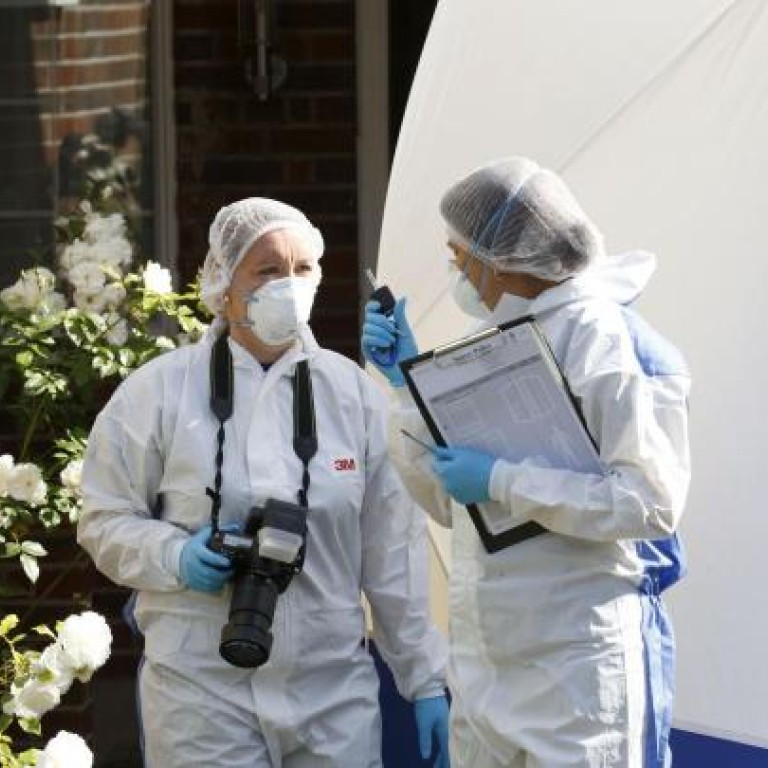 Italy, Switzerland aid search for killers of British family in French Alps
Police investigating slaying of British-Iraqi family ask neighbouring countries for help
All four people killed in the French Alps shooting were shot twice in the head, autopsies have shown, prosecutor Eric Maillaud said yesterday.
Millaud said France has enlisted the help of neighbouring countries to hunt for the killers of the British-Iraqi family in the Alps.
"All border countries have been mobilised," Maillaud told I-Tele television. "Italy … Switzerland … Investigators have asked for help of all neighbouring countries."
The brutal attack on Wednesday saw Saad al-Hilli, a 50-year-old Briton born in Iraq, shot dead along with his wife, Iqbal, and a 74-year-old woman in a forest car park in an Alpine tourist area.
The family's relationship to the older woman, who had a Swedish passport, is yet to be established.
A local man, 45-year-old Sylvain Mollier, was also killed after apparently stumbling on the attack on the family's car.
Maillaud also said that French police who have travelled to Britain to investigate the murder will question the brother of the dead man, who has already spoken to British police to deny reports that the two siblings were involved in a money feud - which prompted suggestions assassins could have been hired to kill the family.
The family were discovered in their British-registered BMW estate car in a car park near the village of Chevaline in the picturesque Haute-Savoie region. About 25 spent bullet casings were found near the vehicle and police have said they suspect more than one gunman may have been involved.
A former Royal Air Force pilot who was the first to arrive on the murder scene as he was bicycling in the area reported seeing a "green or other dark-coloured four-wheel drive car", Maillaud said.
He said relatives of the two girls who survived the shooting have arrived in France.
French police are working alongside British forensic sscience officers who have begun searching the family home, a large mock-Tudor fronted house in the quiet commuter village of Claygate in Surrey, some 15 miles (25 kilometres) southwest of London.
The party, including at least one French police officer in civilian clothes, were escorted into the house by a British officer.
Five gendarmes led by Colonel Marc de Tarle are in Britain to work on the case, though they did not all visit the family home.
Electoral roll records show an extended family of eight living at the home, all with the surname al-Hilli.
James Matthews, a family friend, said: "It was an extended family house and he [Saad al-Hilli] took it over when his mother died 10 years ago."
Matthews said the murdered man's brother, Zaid, had moved out within the lpast two years: "I think his brother moved the last of his stuff out 18 months ago," he said. "Their father had been living in Spain, as it is warmer there, but then he came back for a little while and was living in the bedroom the brother had been living in so he [the brother] couldn't have been there then.
"Then the father went back to Spain and died about a year ago."
Mae Faisal El-Wailly, a childhood friend of the brothers, made available a letter written to her by Saad last year that alluded to a possible inheritance dispute. She said the brothers' father had died recently.
"Zaid and I do not communicate any more as he is another control freak and tried a lot of underhanded things even when my father was alive," Saad wrote.
This article appeared in the South China Morning Post print edition as: Net widens in search for French Alps killers