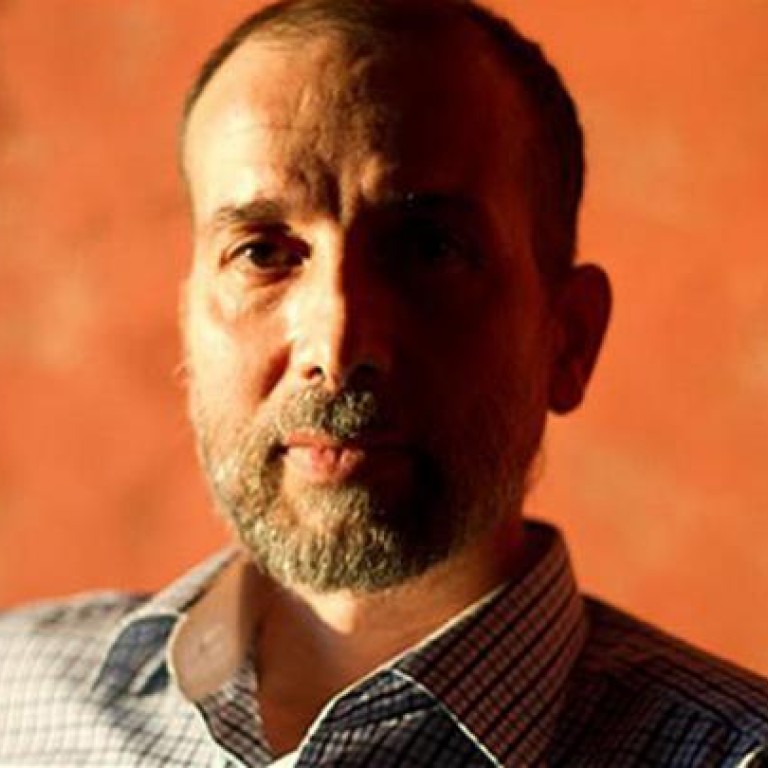 China visa was easy to get, says tortured Libyan Sami al-Saadi
New report details dissident's mainland entry before alleged illegal rendition from Hong Kong
A Libyan dissident who escaped the grip of former dictator Muammar Gaddafi by hiding on the mainland has claimed Beijing freely opened its doors to him in 2003, with a visa approval process that was "so easy".
However, Sami al-Saadi's efforts to escape persecution by Gaddafi's regime were thwarted in 2004 when Hong Kong security officials, in co-operation with US and British intelligence agents, allegedly forced the suspected terrorist, his wife and four young children back to Tripoli, where he claims he endured years of torture by Gaddafi's men. Saadi fled Libya in 1988 after being jailed a few years earlier for handing out anti-Gaddafi leaflets.
The alleged rendition in March 2004 occurred when Saadi - a founding member of the Libyan Islamist Fighting Group - arrived in Hong Kong believing he had safe passage to return to Britain, where he had previously gained political asylum. Instead, he and his family were detained at Chek Lap Kok for having fake French passports and, less than two weeks later, were sent back to Tripoli on a secret flight.
In a new report by the US-based Human Rights Watch (HRW), Saadi claims Hong Kong police talked about the CIA's role while he and his family were locked in a video-monitored room for 13 days in March 2004.
"They were talking in their own language and I didn't understand everything, but I did hear 'CIA' about four or five times, so I expected that something not good was about to happen," Saadi said, according to the report.
A year before his arrest in Hong Kong, Saadi evaded possible capture by US forces in Malaysia by fleeing to the Chinese mainland because he already had the appropriate papers.
"The Chinese visa was so easy for us," Saadi said in the report. "The Chinese were receiving people from everywhere."
The report, "Delivered into enemy hands: US-led abuse and rendition of opponents to Gaddafi's Libya", is based on interviews with 14 former detainees in Gaddafi's jails.
It calls on China and Hong Kong to investigate the alleged secret and illegal rendition of Saadi and his family, and whether authorities properly upheld their obligations to protect them from being tortured or mistreated.
The report also calls for Hong Kong and Beijing to disclose the roles of the CIA or MI6.
Saadi is now preparing to sue the Hong Kong government for its alleged complicity with British and US secret services in the rendition to Tripoli in 2004. He is also suing the British government and is represented by human rights firm Reprieve.
"It's now harder than ever for the Hong Kong authorities not to engage with our case," said Reprieve lawyer Cori Crider, who is representing him in the UK. "HRW was quite right to point out that Hong Kong officials really must have known that they were delivering Sami al-Saadi and his family to infamous torturers. The time has come to account and atone for this mistake, and I hope the Hong Kong government will take this chance to do so."
A Hong Kong government spokesman refused to acknowledge the new report and did not respond to questions about any internal investigations of the Saadi case. Beijing authorities also did not respond to questions.
Saadi's story emerged when top-secret documents were uncovered in the office of Gaddafi's intelligence chief after Tripoli fell to rebels in August 2011.
A key piece of evidence is a fax marked urgent and confidential. Headed "Hong Kong Landing Requirements" and dated 26 March 2004, it states Libya must comply with certain regulations in order for the "non-scheduled flight" to land.
This article appeared in the South China Morning Post print edition as: China visa was easy to get, says tortured Libyan