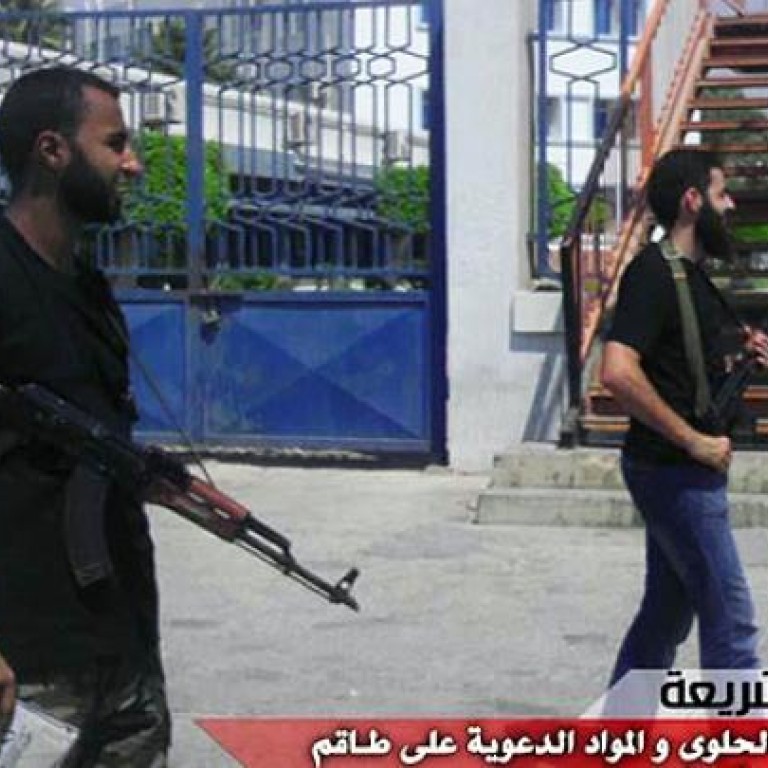 Libya attack may have been planned, US officials say
The attack that killed the US ambassador and three other American diplomats in Libya may have been organised in advance, US government officials said on Wednesday.
The attack that killed the US ambassador and three other American diplomats in Benghazi, Libya, may have been planned and organised in advance, US government officials said on Wednesday.
The officials said there were indications that members of a militant faction calling itself Ansar al Sharia - which translates as Supporters of Islamic Law – may have been involved in organising the attack on the US Consulate in Libya's second-largest city.
They also said some reporting from the region suggested that members of al-Qaeda's north Africa-based affiliate, known as al-Qaeda in the Islamic Maghreb, may have been involved.
"It bears the hallmarks of an organised attack" and appeared to be preplanned, one US official said.
The officials asked for anonymity when discussing sensitive information. More specific details about the possible role of militant groups or cells in the attack were not immediately available.
Later on Wednesday, a US official told reporters that the US military is moving two destroyers toward the Libyan coast, giving the Obama administration flexibility for any future action against Libyan targets.
The USS Laboon, which had been making a port call in Crete, could be in position within hours. The other destroyer, the USS McFaul, was a couple of days away, said the official, speaking on condition of anonymity.
Both ships were armed with Tomahawk missiles, which were used extensively by Nato against fallen Libyan leader Muammar Gaddafi's air defences last year.
On the attack in Benghazi, one US official noted that in the wake of the collapse of the government of the late Libyan leader Muammar Gaddafi last year, Libyan government arsenals were looted, making small arms and more sophisticated weapons available both to potential militants and black marketeers.
Some US officials cautioned against assuming that the Benghazi attack, or a similarly timed violent protest at the US embassy in Cairo, were deliberately organised to coincide with the anniversary of the September 11, 2001, attacks carried out by al-Qaeda in New York and Washington.
US and European officials said that in contrast to the Benghazi attack, which some investigators say may have been calculated and organised, the attack on the US Embassy in Cairo appeared more likely to have been a spontaneous eruption by a mob.
Ambassador Christopher Stevens, Foreign Service Officer Sean Smith and two other Americans who have not yet been identified were killed when gunmen stormed the consulate and another US safe house in Benghazi on Tuesday.
A London think tank run by a former Libyan militant leader suggested on Tuesday that not only was the Benghazi attack "well planned," but that it may have been retaliation for an American drone attack that killed a Libyan leader of al-Qaeda's core command group earlier this year.
The Quilliam Foundation said that 24 hours before the Benghazi incident, al-Qaeda leader, Ayman al-Zawahiri, distributed a video to militant websites in which he confirmed the death of his second in command, known as Abu Yahya al-Libi, and urged Libyans to avenge his killing.
Quilliam, whose president, Noman Benotman, once was a leader of an anti-Gaddafi militant faction known as the Libyan Islamic Fighting Group, said that according to its sources, up to 20 militants had prepared for a military assault.
Quilliam said the assault on the Benghazi consulate took place in two waves. After the first wave, US officials arranged an evacuation of the consulate by Libyan security forces. As the evacuation was taking place, a second wave of attacks was launched against US officials who had already been moved to a supposedly secure location, Quilliam said.
The Eurasia Group, a strategic consulting firm, said that it also believed that "the attack on the consulate was an orchestrated response by an organised Salafist (ultra-orthodox Muslim) group."