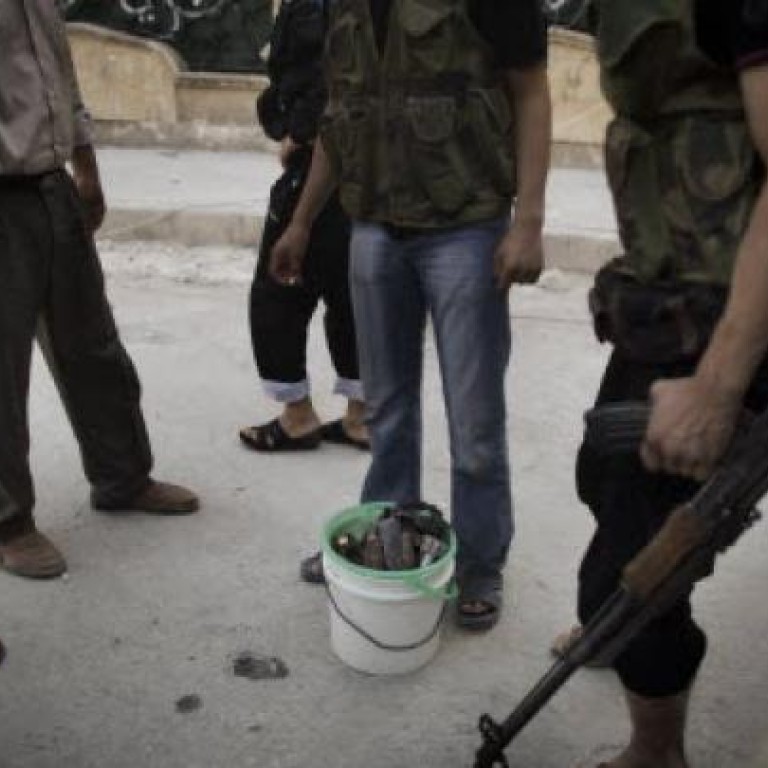 Four killed in Aleppo as Syria fighting rages
Bombing in Syria's Aleppo province killed four people overnight, while troops and rebels battled in Damascus, rebels and the Syrian Observatory for Human Rights said.
"Security forces bombed the Karam al-Jabal region of Aleppo, killing four civilians," the Britain-based watchdog said.
In Aleppo city, the main focus of fighting in Syria for the past month and a half, government artillery heavily shelled the southern Fardoss district, according to the Local Coordination Committees.
In Damascus, the LCC said fighting broke out in the Qaboon district.
The Observatory also said a car bomb exploded in the Rokn Eddin neighbourhood of the capital, without causing any casualties, while there were clashes in Zahira and shelling in Tadamun.