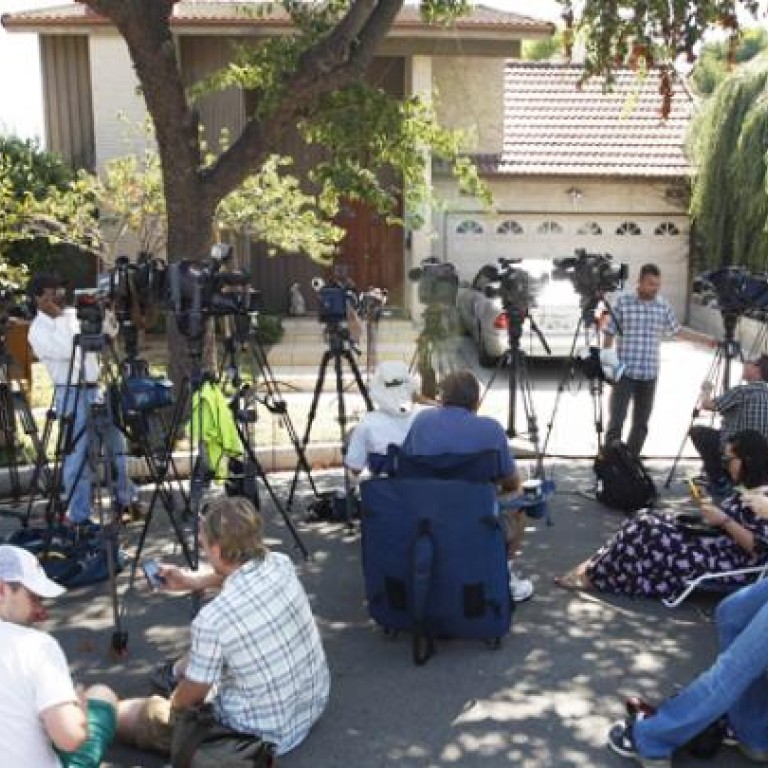 California bank fraud convict linked to anti-Muslim video
Evidence mounted on Thursday that a Los Angeles-area man who served time in prison for bank fraud may have been involved in an anti-Muslim video that stoked violent protests in the Islamic world against the United States.
Nakoula Basseley Nakoula, 55, who lives in the Los Angeles suburb of Cerritos, has been linked by news organisations to production of the low-budget film clip, which has been circulated under several titles, including "Innocence of Muslims".
The 13-minute English-language video, which was filmed in California, portrays the Muslim Prophet Mohammad engaged in crude and offensive behaviour. Many of the Islamic faith regard any depiction of the prophet as blasphemous.
The US ambassador to Libya and three other Americans were killed on Tuesday in an attack on the US consulate and a safe house in Benghazi that US officials have said may have been planned. The attackers were part of a crowd blaming America for a film they said insulted the Prophet Mohammad.
Demonstrations against the film have also flared in Egypt, Yemen and other Muslim countries, with US embassies again the targets of popular anger among Muslims questioning why the United States has failed to take action against the makers of the film.
Adding to the incendiary nature of the film was the fact that it had been promoted by a US-based Egyptian Coptic Christian activist who said his intention was to highlight discrimination against Egypt's Coptic Christian minority. Copts have expressed fear the film could lead to retaliation.
The Coptic Bishop for Los Angeles, who said he feared the impact of the film on the Coptic community if Copts are linked to it, told reporters that Nakoula called him on Thursday denying any link to the film.
"He told me that he was not involved in this movie in any way, and I asked him, 'Why did they put your name'" on it? Bishop Serapion told reporters. The bishop said Nakoula replied that he was essentially the victim of mistaken identity by the media.
Another Coptic clergyman in California, Father Mauritius of St George Coptic Orthodox Church in Bellflower, described Nakoula as a former parishioner who had been an infrequent worshipper before he quit attending three years ago. He said he had no reason to believe Nakoula harboured any extremist views.
The Los Angeles Coptic diocese issued a statement condemning and disavowing any Coptic association with the film.
"The producers of this movie should be responsible for their actions," the diocese said. "The name of our blessed parishioners should not be associated with the efforts of individuals who have ulterior motives."