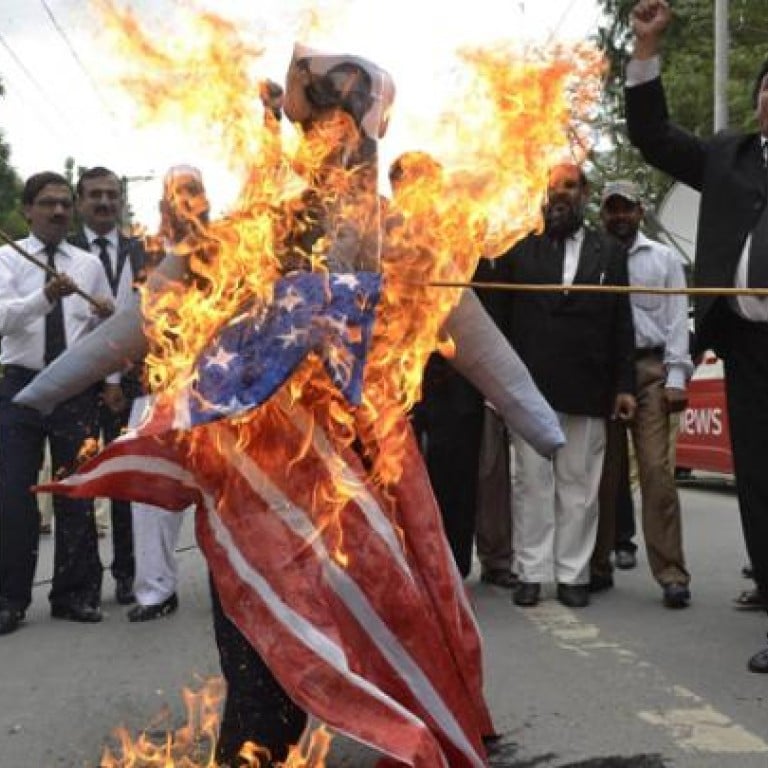 Pakistani protesters clash with police, 1 killed
Hundreds of people protesting against an anti-Islam video have set fire to a press club and a government office in northwest Pakistan, sparking clashes with police that killed one demonstrator.
Police official Mukhtar Ahmad says the protesters first attacked the press club in Khyber Pakhtunkhwa province's Upper Dir district on Monday, apparently angered because their demonstration wasn't getting more coverage.
Ahmad says police charged the crowd, beating protesters with batons. The protesters then attacked a government office and set it ablaze. Ahmad says the protesters, many of them armed, have now surrounded a local police station.
Another police official, Akhtar Hayat, says one protester died when police and the demonstrators exchanged fire and several were wounded.