Britain
Get more with myNEWS
A personalised news feed of stories that matter to you
Learn more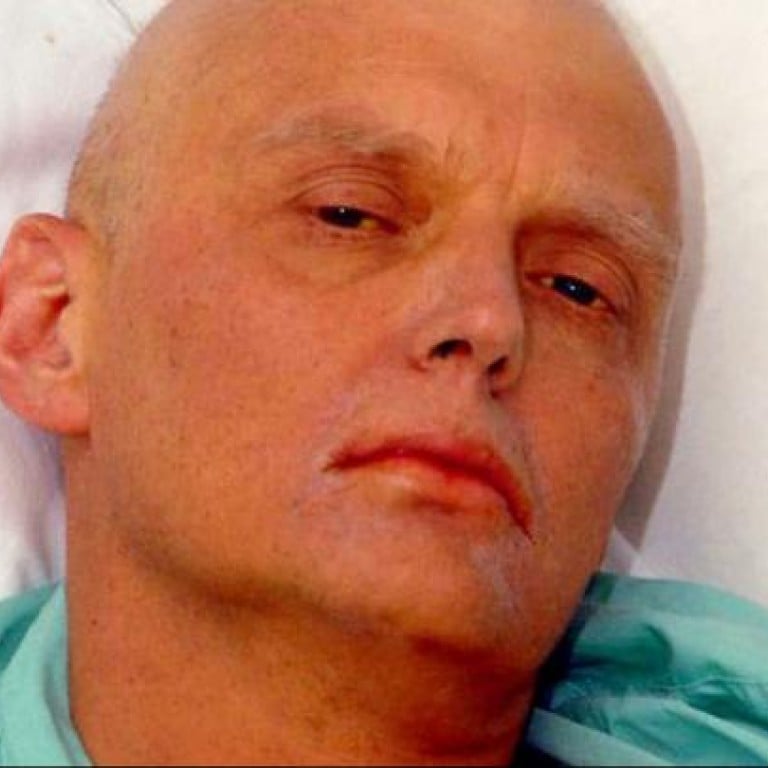 Britain plans inquest into death of Russian spy Alexander Litvinenko
Coroner endorses ruling for 'open and fearless' investigation into radiation poisoning in London
Britain and Russia are on a collision course over Alexander Litvinenko's death after a coroner said an inquest would be held early next year and would hear allegations that the spy was murdered by the Russian state.
The coroner, Sir Robert Owen, said he regretted that it had taken so long to hold an inquest into Litvinenko's death nearly six years ago.
"There will be no further delay," he said. "It's manifestly in the interests of his widow, Marina, and his son, Anatoly … of other interested persons and in the wider public interest that [this] is brought to a conclusion."
Russia said it expected the British inquiry would uncover the truth, while insisting that the chief suspect had proved his innocence in a lie-detector test.
"We expect it to give an exhaustive picture of what happened and that it will shed light on all the facts that are needed to reveal the truth," Foreign Ministry spokesman Alexander Lukashevich said in Moscow.
Litvinenko, a dissident and former Russian intelligence officer, died in November 2006 after ingesting polonium-210, a rare radioactive isotope. Britain's Crown Prosecution Service has accused Andrei Lugovoi, a former KGB agent, of putting polonium in Litvinenko's tea during a meeting at London's Millennium Hotel. A second ex-KGB agent, Dmitry Kovtun, was also present at the meeting.
Russia has refused to extradite Lugovoi, who has immunity from prosecution as a lawmaker, for questioning in a row that has seriously strained ties.
At yesterday's hearing, it emerged that the British authorities had formally accused Kovtun of Litvinenko's murder.
Both accused men have denied involvement and claim they are victims themselves.
In 2007, the Kremlin flatly refused a British request to extradite Lugovoi, leading to a row with Moscow and the tit-for-tat expulsion of Russian and British diplomats.
Britain's Foreign Office previously attempted to limit the scope of the inquest, fearing further diplomatic fallout. But Owen said he endorsed a ruling by his predecessor in the case that there should be an "open and fearless" investigation. It would examine the theory that "Russian state agents" killed Litvinenko.
A previously secret police report into the Litvinenko case, including vital forensic evidence, would be circulated early next month to "interested parties", Owen said.
Ben Emmerson QC, acting for Marina Litvinenko, said she wanted the inquest to examine the "alleged criminal role of the Russian state". It should determine "whether her husband's killing was a targeted assassination of a British citizen committed by agents of a foreign state in … the United Kingdom". If proved, this would be "an act of state-sponsored nuclear terrorism on the streets of London", he said.
Marina Litvinenko said she was pleased there would finally be a full inquest into her husband's death.
"We can't get a real trial and we can't get any justice. [The inquest] will maybe give us some answers," she said.
This article appeared in the South China Morning Post print edition as: British inquest to probe if Russian state murdered spy