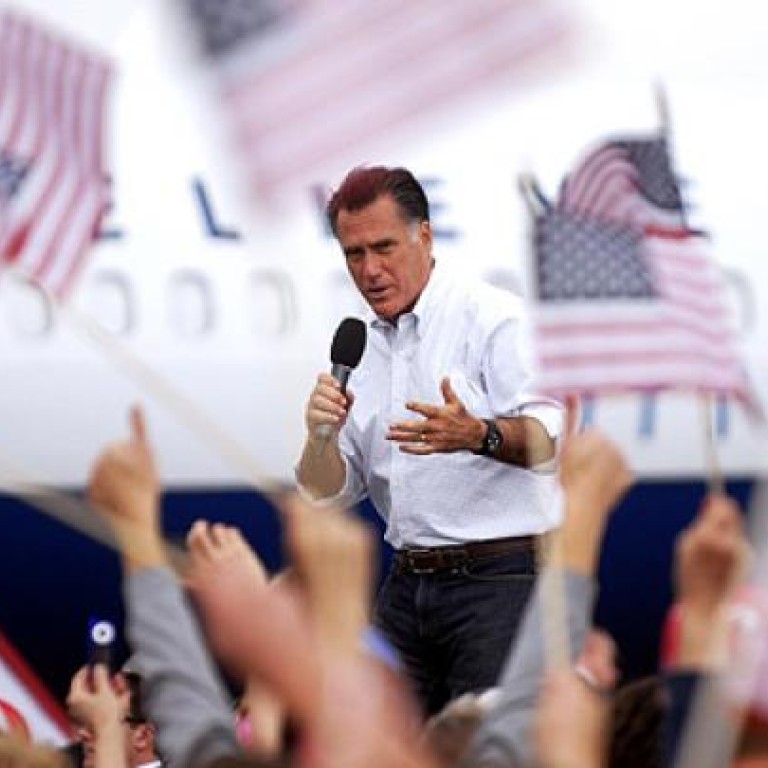 Romney calls on Obama to label China a currency manipulator
US President Barack Obama's administration should formally declare China a currency manipulator in a semi-annual report due to be released by the US Treasury on October 15, a spokesman for Republican presidential nominee Mitt Romney said on Monday.
"Governor Romney believes China should be labelled a currency manipulator – without delaying the report – and he will move to label them as such on Day One," Romney spokeswoman Andrea Saul said in an e-mailed reply to a query.
A spokeswoman for the US Treasury Department declined to say whether the Obama administration would release the politically sensitive report on time or delay it until after the November 6 election.
The Obama administration has frequently delayed the currency report, which examines the foreign exchange practices of major US trading partners, as did the Republican administration of President George W. Bush.
Many US manufacturers and lawmakers complain that China deliberately undervalues it currency to give its companies an unfair price advantage in international trade.
The Obama administration has pressed China diplomatically on currency issue and can point to a significant rise in the value of China's yuan since it took office.
But it has disappointed supporters by failing to formally declare China a currency manipulator in seven consecutive Treasury reports.
US law calls for the reports to released on October 15 and April 15. The last two reports came out on December 27 and May 25.
Romney has seized on the issue to try to sway votes in union-heavy industrial states like Ohio, which could play a decisive role in the outcome of the election. He has promised to declare China a currency manipulator on his first day in office.
"China's currency manipulation has taken hundreds of thousands of jobs from the US and, just like he has on so many other issues, President Obama is leading from behind on taking on China," Saul said.
The White House has taken a variety of actions against Chinese trade practices that threaten US jobs, including imposing temporary tariffs on Chinese-made tyres and filing cases at the World Trade Organisation.
The tyre tariffs, which the Obama administration says saved about 1,000 US jobs, are set to expire later this week after being in force for three years.