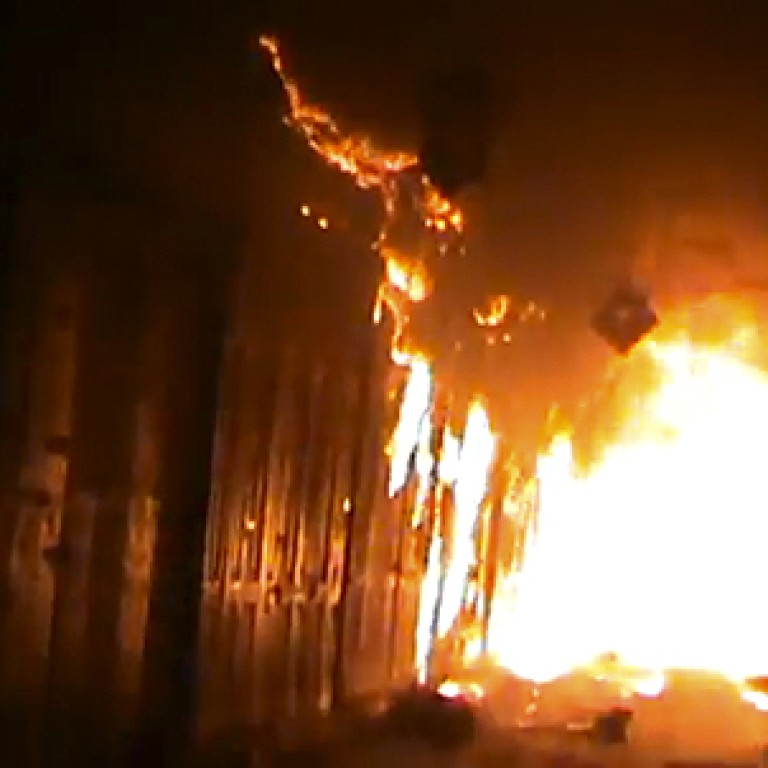 Fierce clashes as army shells Syria's Aleppo
Fierce fighting broke out in the northern Syrian city of Aleppo on Sunday as rebels attacked an army checkpoint near the capital, killing nine soldiers, monitors said.
Hours after a fire tore through a historic souk in Aleppo, fighting erupted in and around the Old City as rebels tried to seize control the district, said Rami Abdel Rahman, director of the Syrian Observatory for Human Rights.
Since last week, much of the fighting has focused on the area around the Old City, and this is believed to have sparked the fire in the centuries-old souk which destroyed many shops, said an AFP correspondent and the Observatory.
Meanwhile the army subjected several of the city's districts to intense shelling, and battled rebels in the northern district of Jandul, said the Observatory.
"There were many rebels and soldiers killed, but both sides are trying to conceal their casualties," Abdel Rahman said.
Among the districts shelled by the army overnight were the southwestern neighbourhood of Salaheddin, the main theatre of combat between rebels and troops in mid-summer, the Britain-based watchdog said.
In Damascus province, the rebel Free Syrian Army attacked an army checkpoint on the road linking the southwestern town of Qatana to the capital, killing nine soldiers, the Observatory said.
The FSA also attacked a checkpoint in the eastern province of Deir Ezzor, killing four soldiers, the monitoring group said.
Many areas of both Damascus province and Deir Ezzor have suffered intense army assaults, as the regime of President Bashar al-Assad tries to crush the insurgency.
Also in Damascus province, soldiers backed by aerial firepower stormed the rebel stronghold of Harasta as regime forces carried out arrest raids in the town of Zabadani, said the Observatory.
Violence across Syria killed at least 118 people on Saturday -- 48 civilians, 41 soldiers and 29 rebels, the Observatory said, adding to its toll of over 30,000 killed since an anti-regime uprising erupted in March last year.