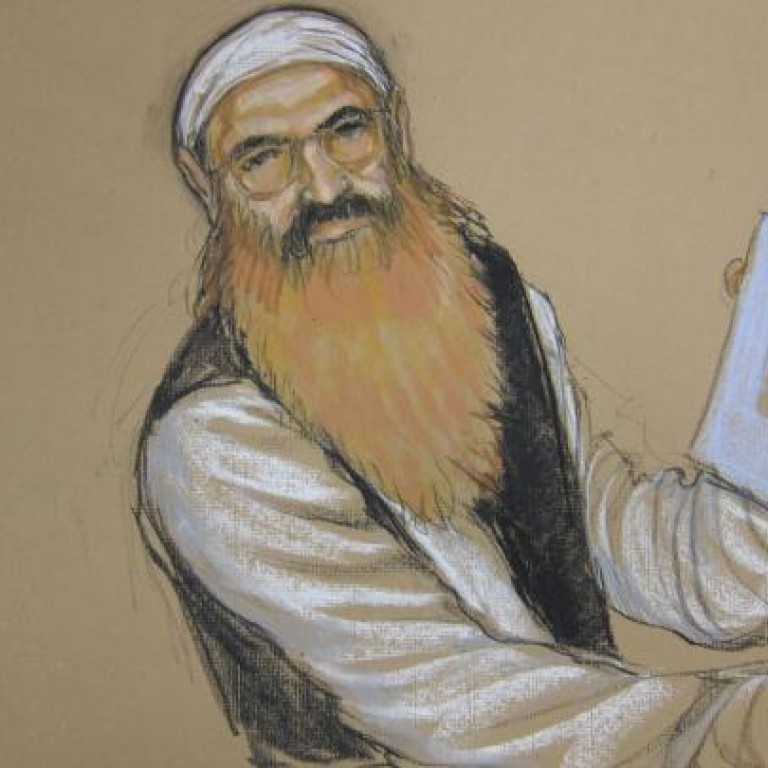 9/11 accused Khalid Sheikh Mohammed dyes beard with berries
The man accused of being the mastermind behind the September 11, 2001, terrorist attacks on the United States, Khalid Sheikh Mohammed, has been tinting his beard red by rubbing it with fruit juice and crushed berries from his breakfast, a Pentagon spokesman said.
Mohammed first showed up for his April arraignment hearing with his long, scraggly beard tinted a rusty red, and it remained dyed the same hue when he returned last week to the courtroom at the Guantanamo Bay US Naval Base in Cuba.
That sparked a flurry of questions, since the rule book for the detention operation known as Joint Task Force Guantanamo, or JTF-GTMO, specifically prohibits prisoners from receiving hair dye, because it can contain chemicals such as ammonia that could be used as a weapon.
Journalists asked whether someone had been smuggling contraband henna to Mohammed, who is held at a top-security camp whose very location on the Guantanamo base is kept secret. Henna is a plant often used to make hair dye.
A Pentagon spokesman, Army Lieutenant Colonel Todd Breasseale, said: "I can confirm that Mr Mohammed did not avail himself of any outside-the-JTF means to dye his beard but did craft his own natural means by which to do it," Breasseale said, saying that Mohammed, 47, used fruit juice and berries from breakfast.
He said he did not know Mohammed's reasoning. It is not uncommon for men in the Muslim world to dye their beards with henna, as the Prophet Mohammed is said to have done.
This article appeared in the South China Morning Post print edition as: 9/11 accused dyes his beard with berries