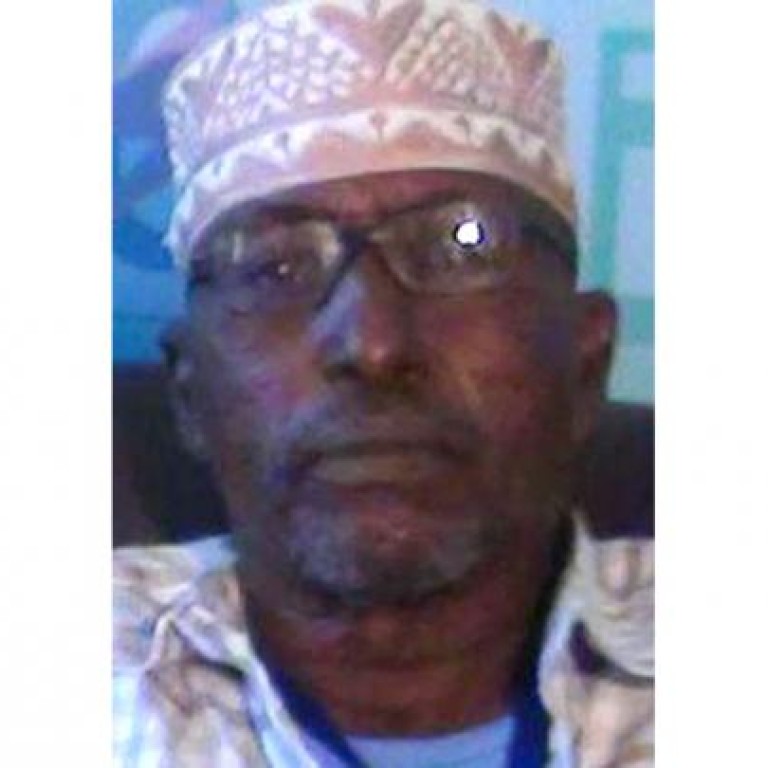 2012 already deadliest year for Somali journalists
Eighteen media workers have died in targeted attacks or suicide bombings, with suspicion falling on an al-Qaeda-linked Islamist group
They buried Somali radio journalist Mohamed Mohamud Turyare on Monday, a week after he was assassinated by unknown gunmen near a mosque in Mogadishu, Somalia's capital.
On Monday night, killers struck again, this time shooting dead one of Somalia's famous poets and radio comedians, Warsame Shire Awale, near his Mogadishu home.
Popular especially with Somali youth, 61-year old Awale's programmes poked fun at the militant Islamists of al-Shabab, pointing out their misuse of the form of extreme Islamic law they imposed in the war-torn Horn of Africa country.
"Given the nature of the Shabab, he knew he was at risk of dying," said his nephew Mohamed Abdiweli.
Awale was the 18th Somalia media worker killed this year. Turyare, 22, of the Shabelle Media Network died days before TV journalist, Ahmed Farah Sakin, 25, was shot dead by unknown assailants in northern Somalia. Dozens more journalists and media personalities have been injured in the deadliest year on record for Somali journalists. In 2009, the next deadliest year, nine were killed.
"In Mogadishu, the atmosphere is very fearful and people wonder how they can continue doing their jobs. Many have stopped. They're afraid of being killed," said Abdirashid Abdullahi Haydar of the National Union of Somali Journalists. Haydar was among the hundreds of mourners who laid Turyare to rest at the city's Jazeera cemetery.
"Families are afraid too. They are saying, 'Please stop this [journalism] because you have no rights and no protection.' It's very precarious working conditions we have right now."
As Somalia makes a delicate political transition, a new president has been elected and Mogadishu is more peaceful and stable than it has been in decades. Yet, the rash of killings of Somali journalists continues, evidence of the country's ongoing security problems and the new government's impotence against targeted killings and suicide bombings.
In September, three journalists were killed and four were injured when suicide bombers attacked a cafe in Mogadishu that was a popular hangout for news reporters and civil servants.
Al-Shabab, the al-Qaeda-linked Islamist group that has been pushed by African Union forces from urban strongholds, is thought to be responsible for many of the attacks. But many believe that powerful warlords or businessmen may be behind some of the killings.
Awale was the second Radio Kulmiye comedian to be shot dead by gunmen. Abdi Jeylani Malaq Marshale, who performed on the same programme, was killed in August.
"He was well known in Somalia's literature and culture. He was a musician and he was an intellectual," Haydar said, describing Awale.
Haydar said Awale and others on the show had received death threats by phone in recent months. He said the journalists' union believed that like Marshale, Awale was assassinated for poking fun of al-Shabab. "They were calling them all the time, saying, 'Why are you insulting the insurgency?'" Haydar said.
Senior Shabab official Ali Mohamed Hussein said they were not responsible for Awale's killing, blaming instead government forces whom he said "kill people for their telephones and their petty belongings".
"This gentleman was an old man and we had no wish to kill him," Hussein said. "Blaming the Shebab for this is a politically motivated issue."
Awale, long famous as a playwright and musician, was a member of the musical group Onkod, which performed in Mogadishu before the collapse of the Siad Barre regime in 1991. Later, he was known for his romantic and patriotic songs and he had since written songs calling on people to reject violence.
The Somali journalists' union has called on the government to carry out a full investigation into the killing of Awale and all other media workers.
This article appeared in the South China Morning Post print edition as: Deadliest year yet for Somali reporters