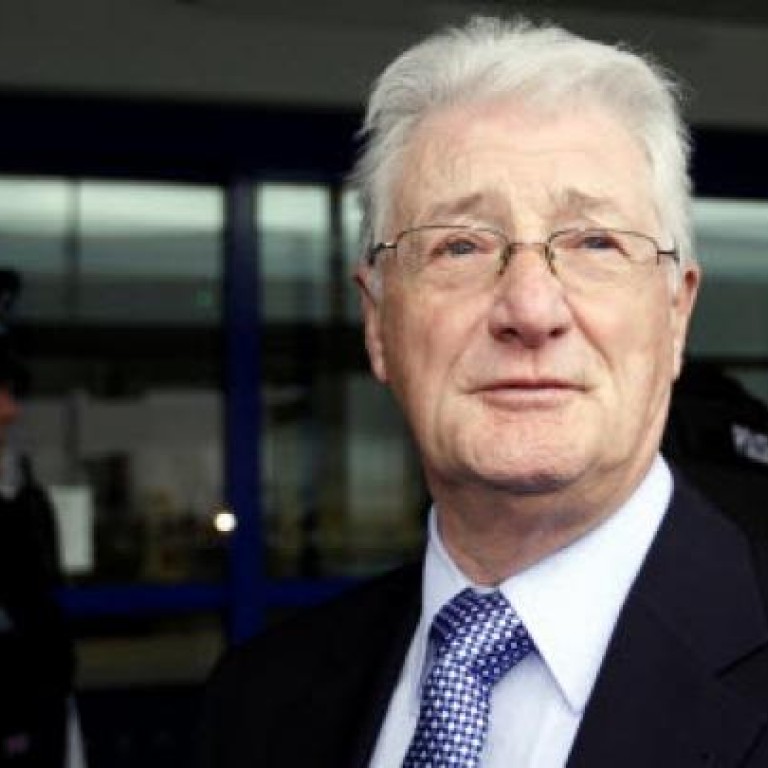 Briton in missiles-to-Iran case pleads guilty
A British man accused of trying to buy missile parts from undercover American agents and resell them to Iran pleaded guilty Thursday in a deal that would carry nearly three years in prison but could allow him to serve much of that time in his native United Kingdom.
Christopher Tappin, 66, faced charges of conspiracy to illegally export defence articles, aiding and abetting the illegal export of defence articles and conspiracy to conduct illegal financial transactions.
He pleaded guilty to the second count of the indictment Thursday in a hearing in El Paso. The deal calls for 33 months in prison, but as part of the agreement, prosecutors have agreed not to oppose his request to be transferred back to his home country. It also carries a fine of US$11,357, the amount of money he would have profited from missile parts deal for which he was indicted.
US District Judge David Briones will decide Tappin's sentence January 9.
The retired British businessman has been living in an upscale Houston neighbourhood since his release on a US$1 million bond in April.
Tappin's last half year in the US has been "as pleasant as time away from his family can be," his lawyer Dan Cogdell said after the hearing. "He plays golf every day, he's made new friends, but he is away from his family."
Tappin's wife, Elaine, said in a statement Thursday that she hoped her husband's plea deal would mark the "beginning of the end" of her family's ordeal. She added her "overwhelming feeling remains one of anxiety and sadness ... however at last I dare hope that Chris will be back on home soil next year."
The federal indictment filed in 2007 said a cooperating defendant provided computer files showing Tappin intended to send surface-to-air-missile batteries to a Tehran-based company and that he and the cooperating defendant had illegally sold US technology to Iran in the past.
In 2006, Robert Gibson, an associate of Tappin contacted an undercover company in order to procure batteries for Hawk Surface-To-Air Defense Missiles. The negotiations let to Gibson's arrest by Immigration and Customs Enforcement agents.
The US government alleged Tappin provided undercover agents with false documents to deceive authorities and circumvent the requirement for the batteries to be licensed by the government before being exported.
Tappin's extradition in February touched a nerve in Britain, where many contend the fast-track extradition arrangements between the U.K. and the US are unfairly weighted in Washington's favour.
Cogdell said he didn't see much room for argument and pleaded guilty "because he was guilty."
"He regrets his conduct, he regrets the time away from his family, he regrets the notoriety," the attorney said.
Tappin remained free on bond pending his sentencing. Cogdell said he expected Tappin to spend several months in a US prison after he enters his request to serve the remainder of his sentence in his home country. The request will have to be approved by the Office of Enfocement Operations of the Department of Justice. The British government will also have to accept Tappin in one of its prisons.
Tappin fought extradition to the United States for two years until being denied a petition to take the case to Britain's Supreme Court. After he was brought to Texas, Tappin was held at the Otero County Jail for about two months, where he initially was put in solitary confinement at his request.
Two men have already been sentenced to prison for charges stemming from the indictment. Gibson, another British national, pleaded guilty in April 2007 and was sentenced to 24 months in prison. Robert Caldwell, from Oregon, was found guilty in July of that year and received a 20-month sentence.