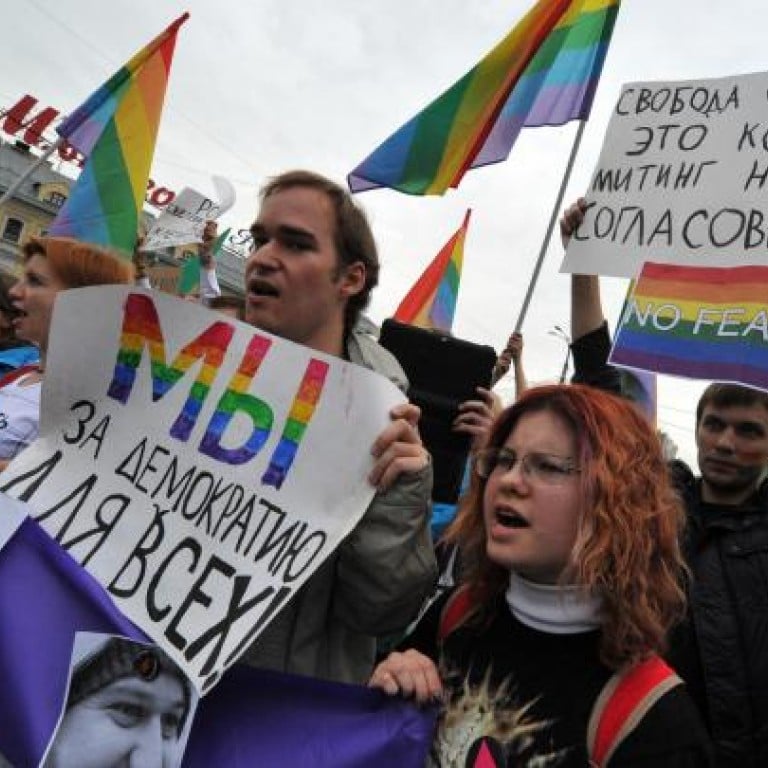 Anti-gay violence increases in Russia
Activists fear new laws targeting homosexuals are being seen by ultraconservatives as a green light for violent homophobia
Alyona Korolyova thought she had seen everything - the lifting of Russia's ban on homosexuality after the Soviet Union fell, the slow appearance of mainstream gay clubs, and even, once, a young gay couple on a TV sitcom.
Then last week, Korolyova, 48, was forced to stand pressed against the wall of a gay-friendly club and watch as a group of burly men, their faces hidden by surgical masks, repeatedly kicked her girlfriend in the head as part of an organised attack.
"I never thought I would live to see this,"Korolyova said. "It was like a movie, a nightmare."
The attack on 7freedays, a club in central Moscow, has heightened fears among gay rights activists that new laws targeting "homosexual propaganda" in cities around Russia have created an atmosphere where discrimination and violence against gay people are tolerated.
"The authorities have given a command - that such attacks will not be punished, that we are a group to be hated," Korolyova said. The incident took place last week during a celebration of the internationally observed National Coming Out Day. Despite the club's serpentine hallways, the men knew which room to run to, and divided up in planned formation, patrons said.
"At around 9.30pm, a group of masked men ran by me, yelled 'This fight has been ordered' and began overturning tables, throwing chairs and beating whomever fell under their hands," Andrei Obolensky said. The attack lasted five minutes. Four people - three women and a man - were treated in hospital and at least a dozen were left with cuts and bruises.
The attack is one of several reported since Russian cities began adopting the laws amid a wider government initiative to push for ultraconservative policies. Gay pride marches are regularly banned in Russia and this summer, Moscow's highest court banned them for 100 years.
Eight Russian regions have banned so-called "homosexual propaganda" in the past year - Arkhangelsk, Ryazan, Kostroma, Magadan, Novosibirsk, Krasnodar, Bashkortostan and, most controversially, St Petersburg, Russia's second city and its cultural capital. A bill on a national ban has been submitted to the Duma, the Russian parliament.
Igor Kochatkev, the head of LGBT Network, a St Petersburg-based gay rights group, said: "Of course there is a link - we see that whenever such laws on propaganda are adopted, or even discussed, then the activism of violent groups increases."
The day after the law was adopted in St Petersburg in March, a group of men attacked one of its most popular gay clubs, Malevich. Similar attacks were recorded in the city in May and June, LGBT Network said.
The attack on 7freedays came a day after the People's Council, a nationalist group, called on authorities in Moscow to ban "homosexual propaganda".
Oleg Kassin, a member of the group, denied any link to the attack.
"We don't go down the path of violence," he said. He accused LGBT activists of organising the attack themselves to raise their profile.
Kassin said the People's Council, an anti-immigrant, pro-church group, worked with "friendly deputies" to push for the passage of anti-gay laws.
This article appeared in the South China Morning Post print edition as: Gays in fear over 'propaganda' ban