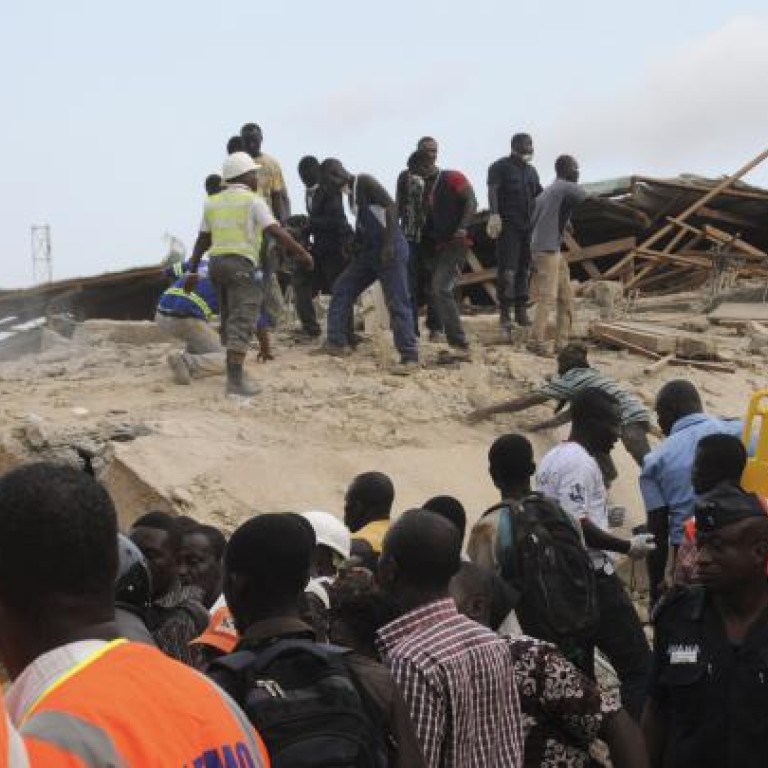 Nine die and dozens trapped after shop collapses in Accra, Ghana
Authorities yesterday blamed faulty construction for the collapse of a five-story building in Ghana's capital that killed at least nine people and trapped dozens of others until they were freed by crews picking through broken concrete with axes.
The structure housing a popular home goods store crumbled early Wednesday, just nine months after it was built in a working-class neighbourhood.
Kate Adobaya, a spokeswoman for Ghana's National Disaster Management Organisation, blamed the building's collapse on structural weakness.
"The foundation was not good enough," she said.
Ghana's National Disaster Management Organisation said 75 people had been removed from the building's rubble, and that nine of them have died.
This article appeared in the South China Morning Post print edition as: Shop collapse kills nine